INSPIRE | INVOLVE | INCLUDE
With a flexible selection of bases and tops to choose from, Inklüd tables are designed to provide a clean backdrop for collaboration, creativity, and critical thinking. The deliberately simple aesthetic complements virtually any environment, supports all working styles, and is a practical solution for learning, working, and socializing. Explore Inklüd.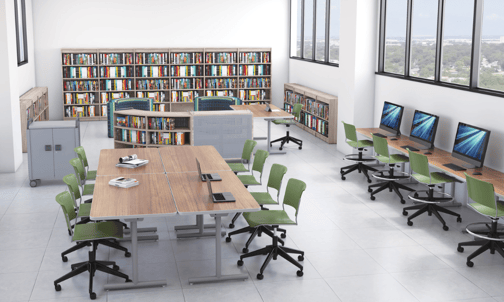 Adjustable or Fixed Height Tables for Office or School
Empower users to create their optimal workplace, fulfill their potential, and maximize their productivity with the versatile line of tables. Inklüd adapts to fulfill virtually any function with customizations like flip tops, mobile bases, and fixed or adjustable heights.
Accommodating different height needs of users creates a more inclusive, productive work environment. Proper posture, alternating sit and stand positions, and using the correct height setup help create optimal workstations. Inklüd tables are available in three fixed heights: 29"H, 36"H, and 42"H or adjust from 26"H to 36" H.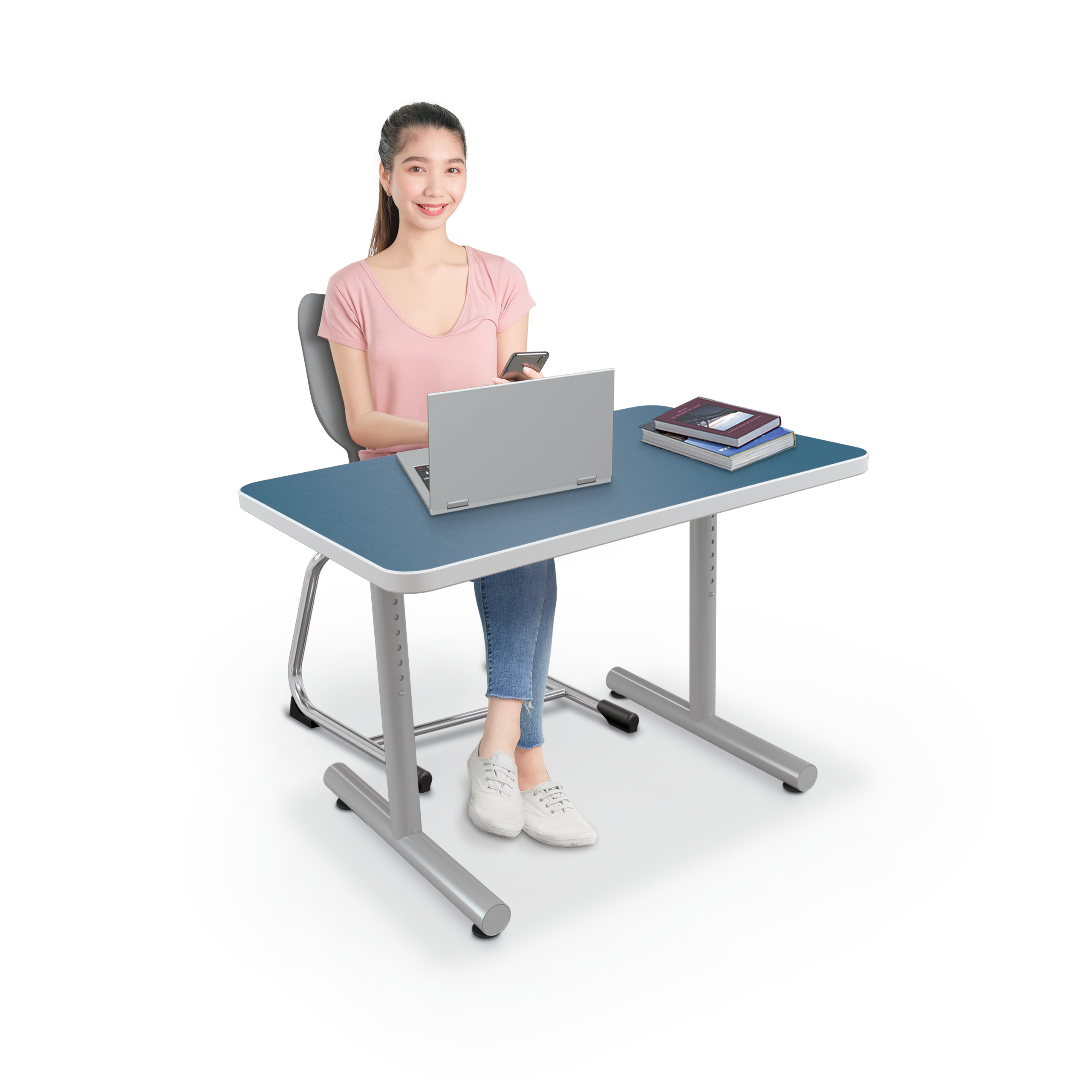 Coordinate with Existing Furnishings
Inklüd not only stands out on it's own, it is designed to cohesively flow with existing furnishings. Whether your space includes modern, classic, or eclectic furnishings, a wide variety of customizable laminates, edge bands, and base styles allow you to mesh with any style. With Inklüd, you can create a seamless space while providing the flexibility you need for a comfortable, productive atmosphere.
Powder-coated platinum steel bases in C-leg, T-leg, X-base, or Pedestal styles accommodate virtually any function. Stable and versatile, C-leg and T-leg bases maximize leg room for workspace comfort. X-Base is useful in either instructional or social setting.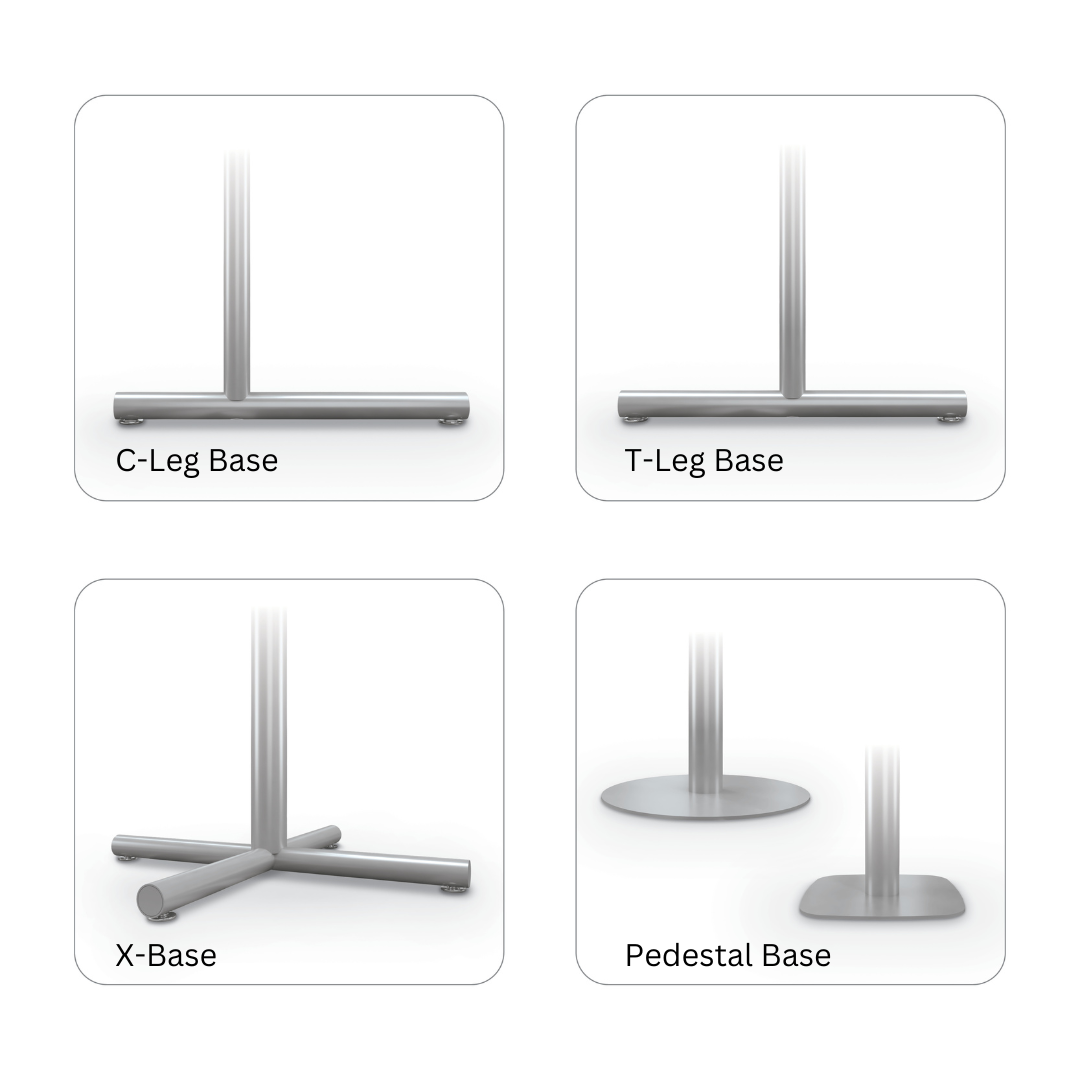 Transform Underused Spaces
Fixed-height pedestal bases with round or squircle tops are ideal for community settings like common areas, cafeterias, and media spaces. But there is also great potential in underused spaces like hallways or corners. Add a pedestal bistro table and a set of stools and these spaces are transformed into quaint meeting areas.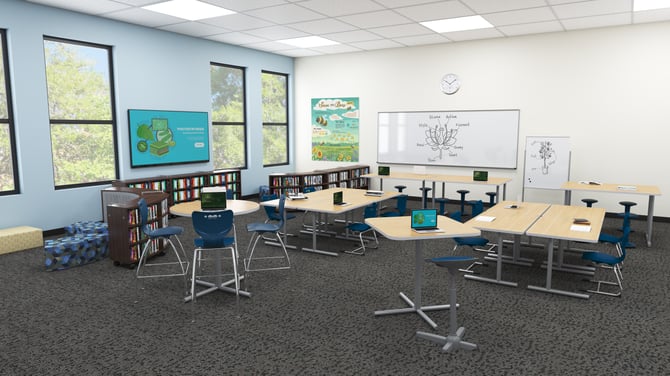 New Squircle Shape Adds Form and Function
Choose the ideal tabletop for your needs. Inklüd tables with broad rectangular tops provide ample space for a large, productive workstation. Round tops foster interaction and engagement and turn any space into a social hotspot. The new squircle shape is the best of both worlds!
Add visual interest and a modern aesthetic to your space with the new squircle shape. The subtle, rounded contour maximizes your tabletop space, making it perfect for group work or simply socializing with others. Make a lasting impression and give your office, classroom, or communal space a fresh look with the squircle's combination of art and function.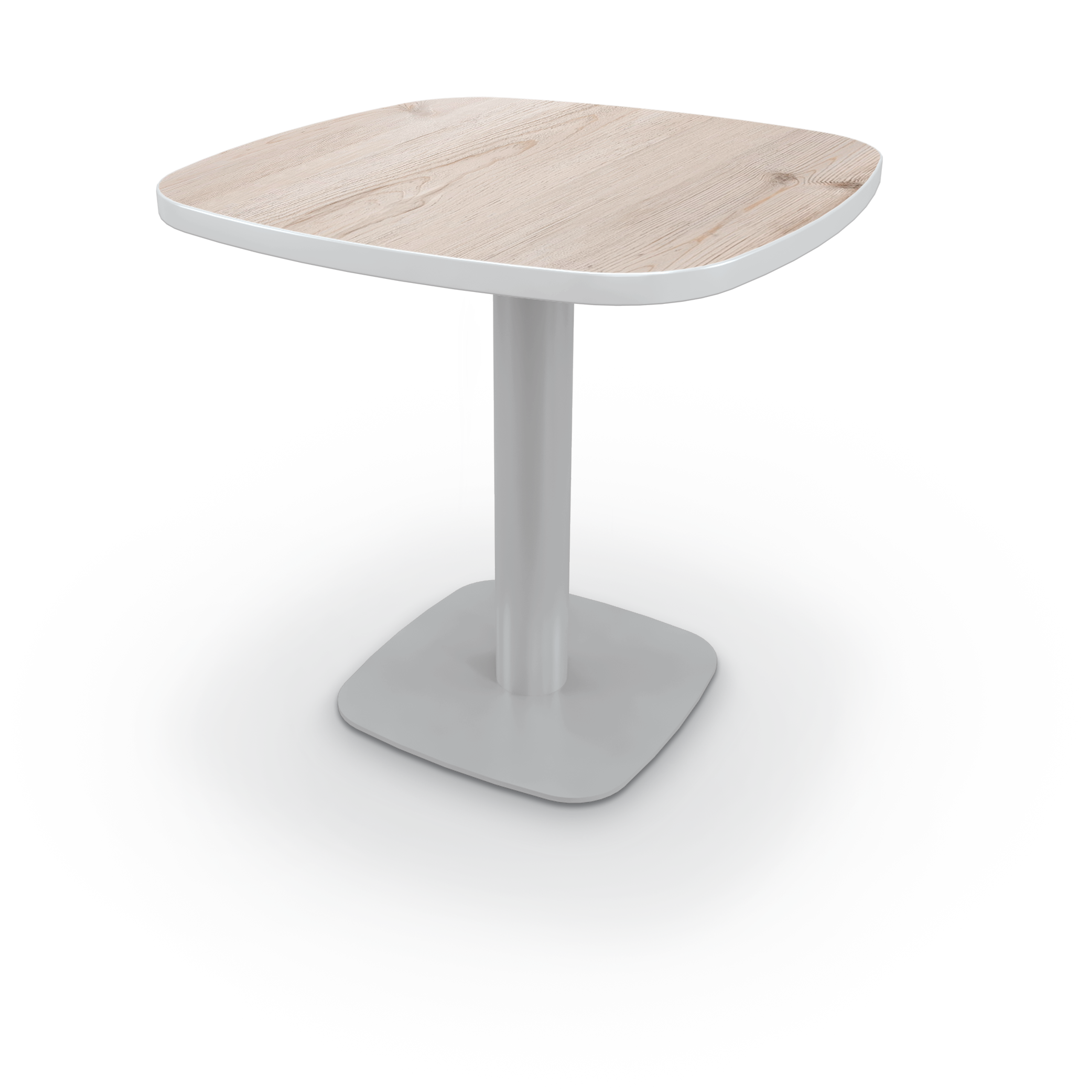 Flip Top Tables for School or Office
When it comes to flexibility, it's hard to beat a flip top table. Inklüd C-leg and T-leg bases can be outfitted with an easy to fold flip top for mobility and compact storage. The ultimate tool for an adaptable space, flip top tables can be pushed aside to create an open work environment then quickly assembled and arranged into countless configurations when workspaces are needed.
Porcelain Steel Whiteboard Flip Top Table
Upgrade the flip top to a porcelain steel whiteboard top to create a collaborative brainstorming zone on demand! A group work necessity, whiteboards increase engagement and interaction. The surface allows students to demonstrate their ideas, jot down notes, doodle, and create diagrams.
In tabletop mode, they benefit all learning styles, encourage spontaneous group work, and aid in active learning. An added bonus, whiteboards greatly reduce the use of paper, are reusable, and keep classrooms tidy.
Our porcelain steel whiteboard surface is a top-of-the-line dry erase material that resists dents and scratching, reduces more ambient glare and reflection than a laminate surface, provides better erasability with no ghosting, and is naturally microbe and bacteria resistant.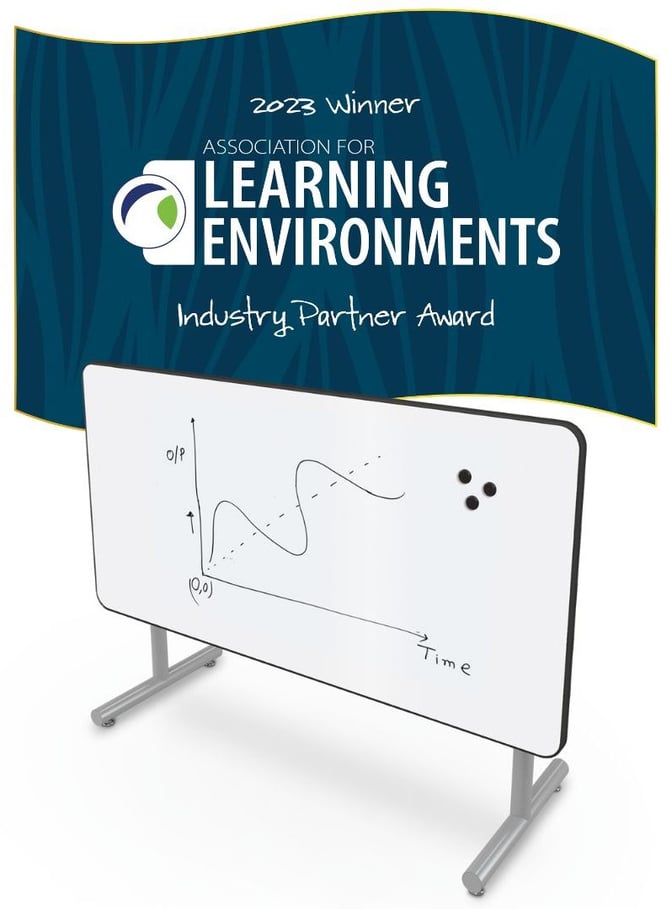 Mobile Tables with Casters or Glides
A mobile table is only as good as it's casters and gliders. High-quality, sturdy, floor safe nylon glides or dual-wheel casters on C-leg, T-leg, or X-bases stand up to constant reuse and make a significant difference in the table's performance and longevity.
Optional grommets ensure that your electronic devices stay connected without causing clutter or tangling wires. Create an organized and functional workspace where power cords and cables are neatly routed through the table, allowing users to stay focused stay connected without the hassle of cable management.
Explore Inklüd to cultivate inclusivity and encourage autonomy.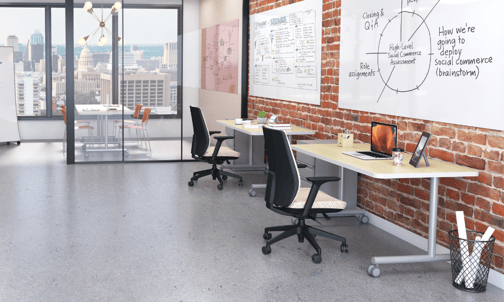 Topics: Collaboration, Active Learning, Diversity, Equity, and Inclusion, Higher Education, Learning Styles