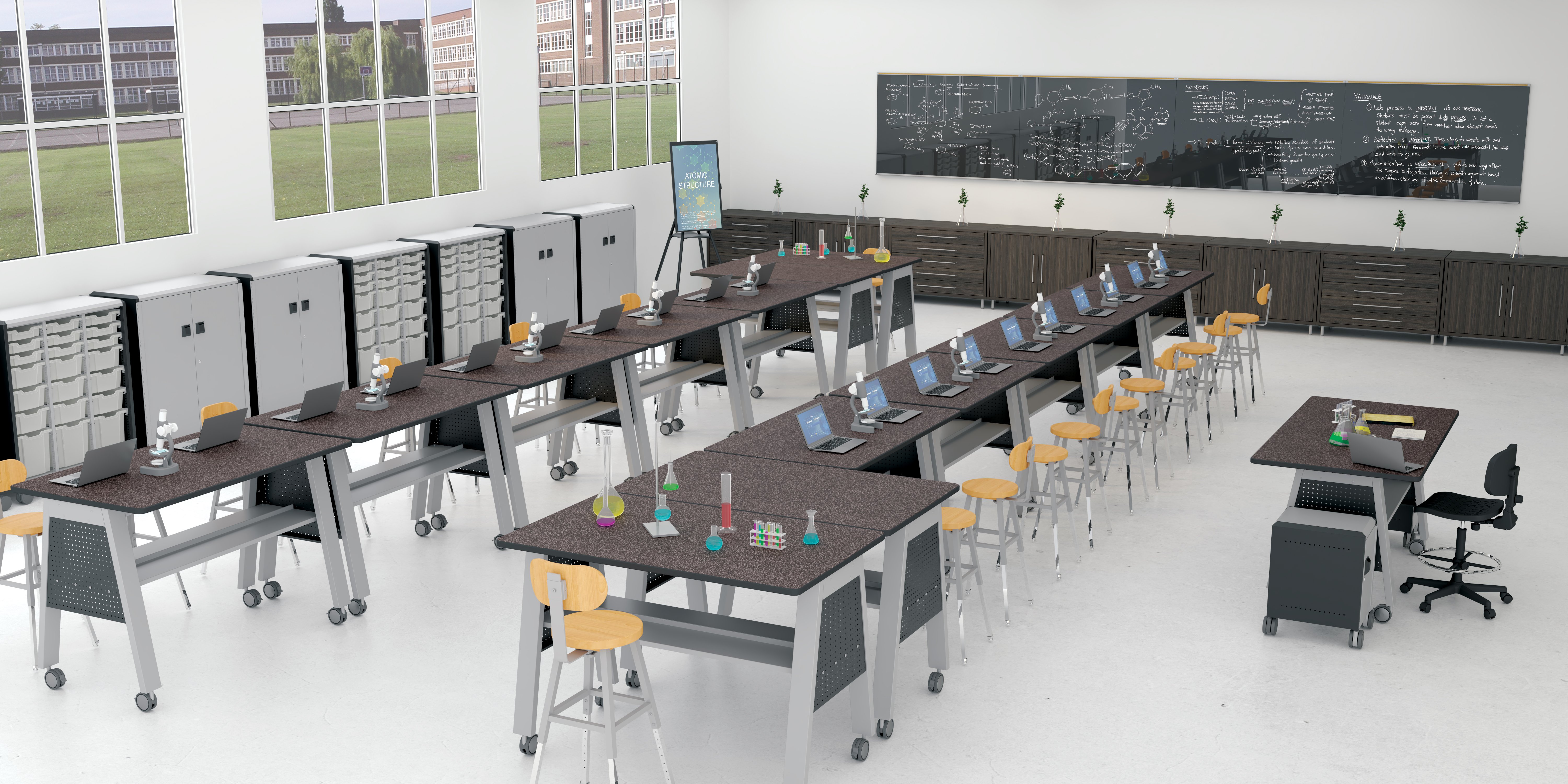 Career and Technical Education (CTE) is not a new concept, but it has yet to be widely explored in all career fields and realms. The process of experiential learning, or learning by doing, is prevalent in medical programs, artistic endeavors, and internships, to name a few, better equipping Gen Z students to embark on the career path they are seeking. MooreCo is ready to prioritize CTE and design spaces that are well-equipped for experiential learning. When CTE environments are designed with Compass Makerspace Tables and Compass Cabinets at the helm, Gen Z students have ample room to keep all necessary tools nearby as they explore group and individual projects. Compass Cabinets and Makerspace Tables inspire Gen Z students to think bigger, get their hands dirty, and create something new.
Read More
Topics: Collaboration, Design, Human Development, Diversity, Equity, and Inclusion, MooreCo Workplace, Compass, Higher Education, CTE, Experiential Learning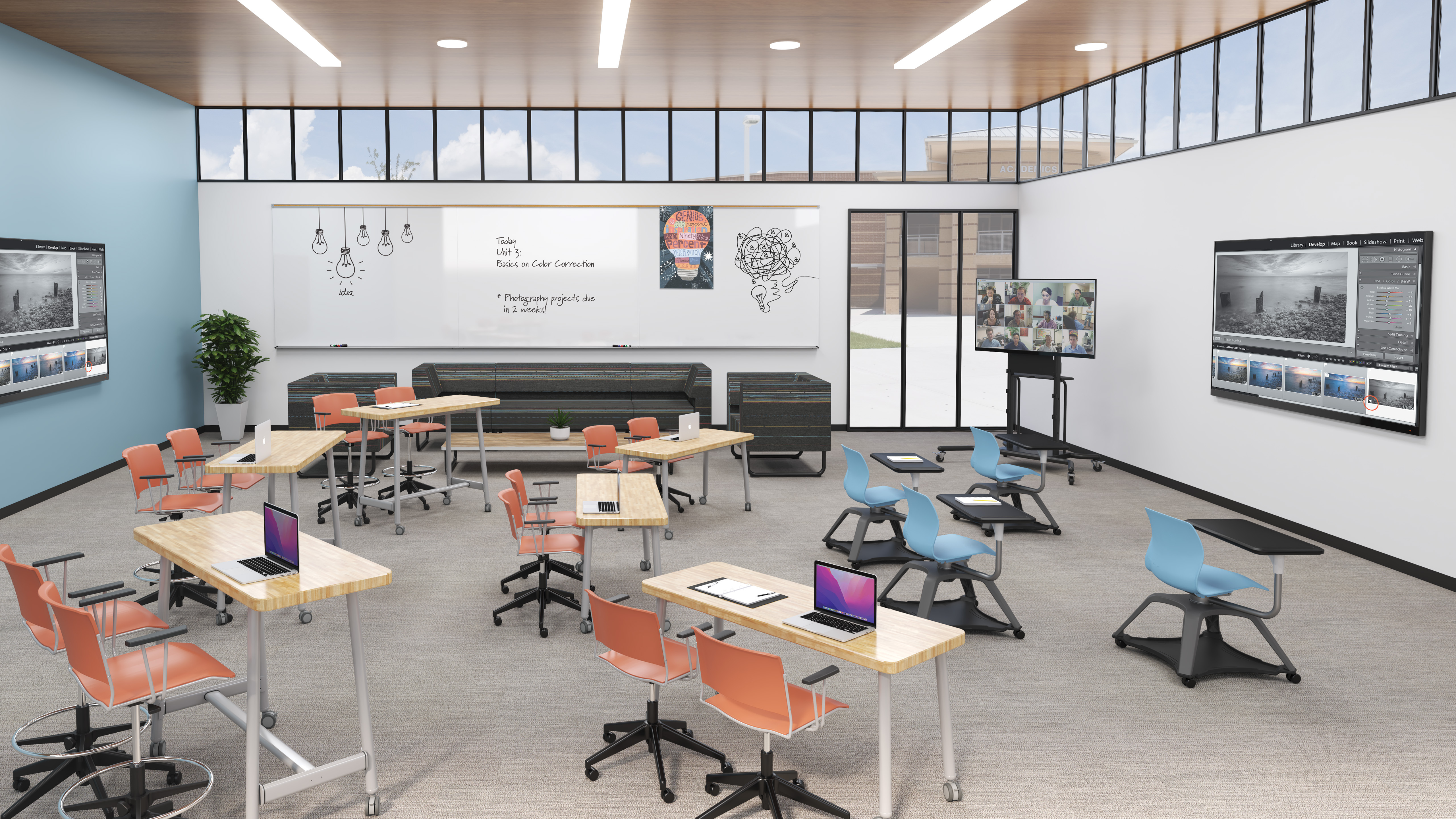 Generation Z is emerging from a pandemic that occurred during their most formative years. Many Gen Z students were unable to attend their high school or college graduations, forced into remote education at a time when their learning journey was most essential. The result is a mixture of physical and mental health awareness, an emphasis on community, and a generation that deeply cares about the future of our world. Our Akt line of tables, chairs, and soft seating was designed intentionally to support these priorities. Gen Z expects sanitation and cleanliness post pandemic, so with this in mind, our soft seating was designed with added spacers on the seats and raised legs to make it all easy to clean. They prioritize collaboration and flexibility, which is why Akt tables were made in multiple heights with broad spaces and are easy to move. The chairs stack to easily configure and reconfigure a space with the speed that Gen Zers are used to. Whether in the classroom, the workspace, or beyond, the Akt line was designed to create active, kinetic, and tectonic spaces where Gen Z is encouraged to thrive.
Read More
Topics: Learn from Home, Diversity, Equity, and Inclusion, MooreCo Workplace, New Products, Higher Education, generation z