Tech + Furniture Bundles Every School Should Have
Making Spaces That Inspire Imagination
Because it plays such an active part of how we work, learn, communicate, and create, Technology is now an integral part of every student's education. As schools move to integrate online and remote learning due to COVID, kids will likely be more exposed to tech and AV equipment. To enhance its school product offerings, MooreCo has partnered with i3-Technologies to create learning environments that are ideal for everybody, from the youngest minds, to active learners and creative thinkers. Here are some ideas: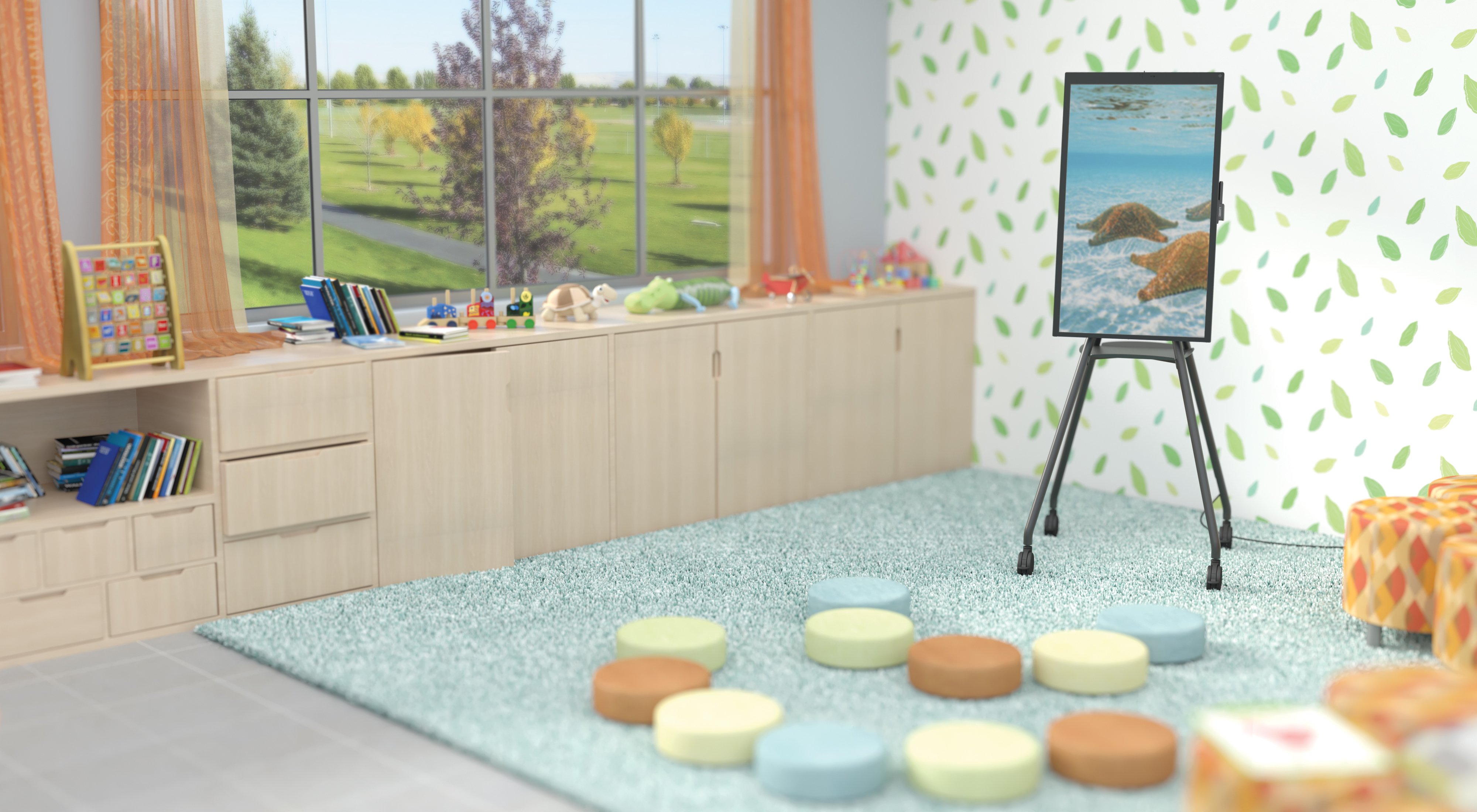 Storytime Bundle
Create the ideal educational environment for little learners with the Storytime Bundle. This includes MooreCo's Dot 5-Pack Soft Seating, conveniently partnered with the i3SIXTY Digital Flipchart. Available in a variety of color and fabric options, the soft-seated dots can be used as a stool or kneeling platform for students, allowing them to feel active while learning by engaging the core muscles.
The i3SIXTY is an interactive, rotating flipchart that doubles as a whiteboard to both annotate and share online materials for presentations. For young learners, videos and pictures can be shared with precise imaging, allowing teachers to easily communicate ideas and give children a window to the world at large.
Hallway Huddle Bundle
Did we mention the i3SIXTY is fully mobile? Yes! Easily roll the i3SIXTY to the hallway or any common area and, using it as digital signage, keep students informed of events. Add Elevate soft seating and turn the hallway into an impromptu presentation outside of the classroom. This bundle includes two sets of the Elevate Steps Tiered Soft Seating, the i3SIXTY, and the Outdoor Headline Bulletin Board.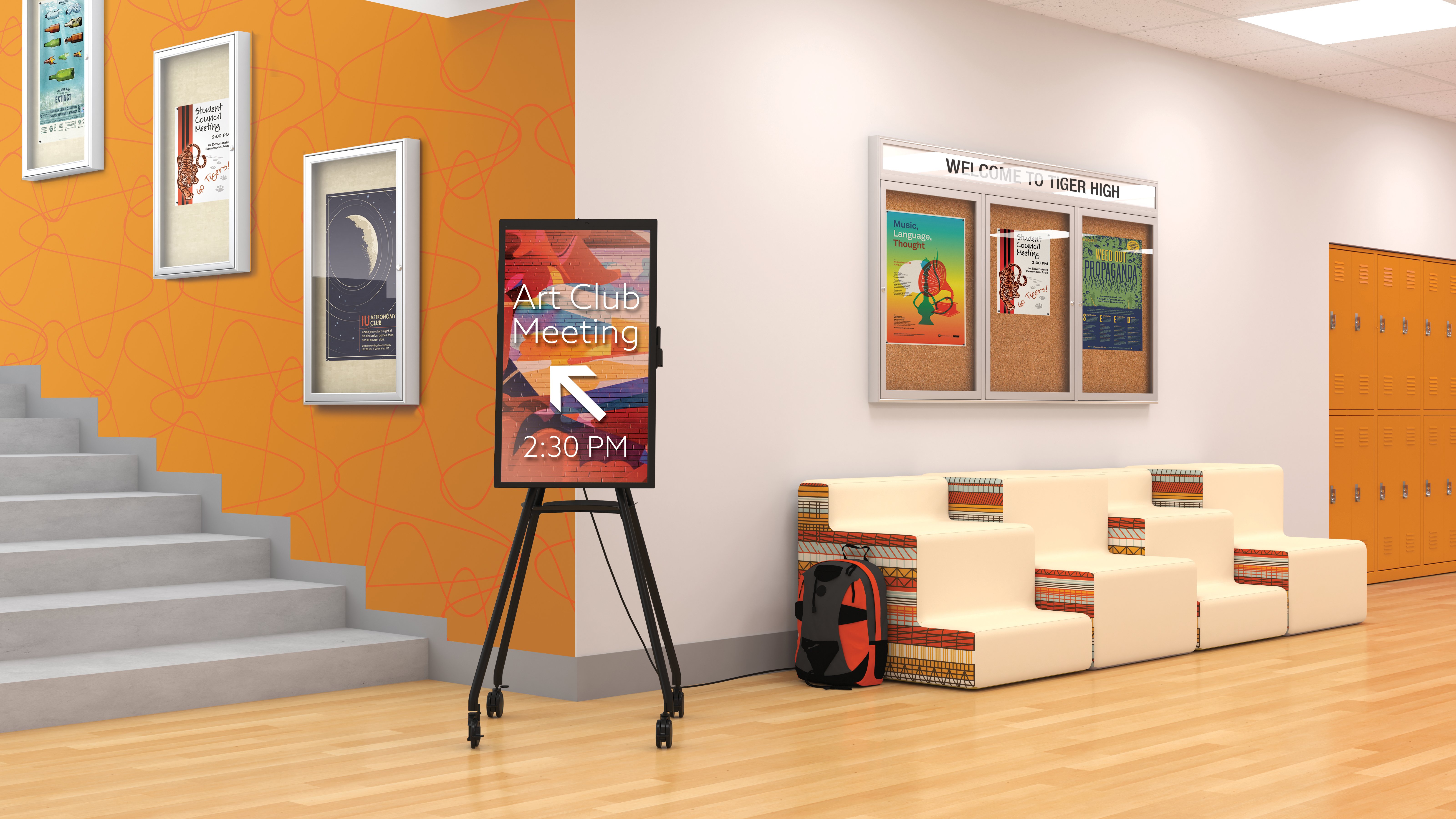 Learn Lounge Bundle
The Learn Lounge environment was created with active learning in mind, while still providing restful lounge areas for students to concentrate comfortably. Two Kids' Lounge Soft Seated Double Loveseats are combined with two Kids' Lounge Soft-Seated Armless Chair along and gathered around a lounge coffee table. The i3Touch Interactive Display is mounted on the Elevation Floor Mount Height Adjustable Flat Panel Stand. Easily adjust the height of the i3TOUCH so that everybody is able to participate.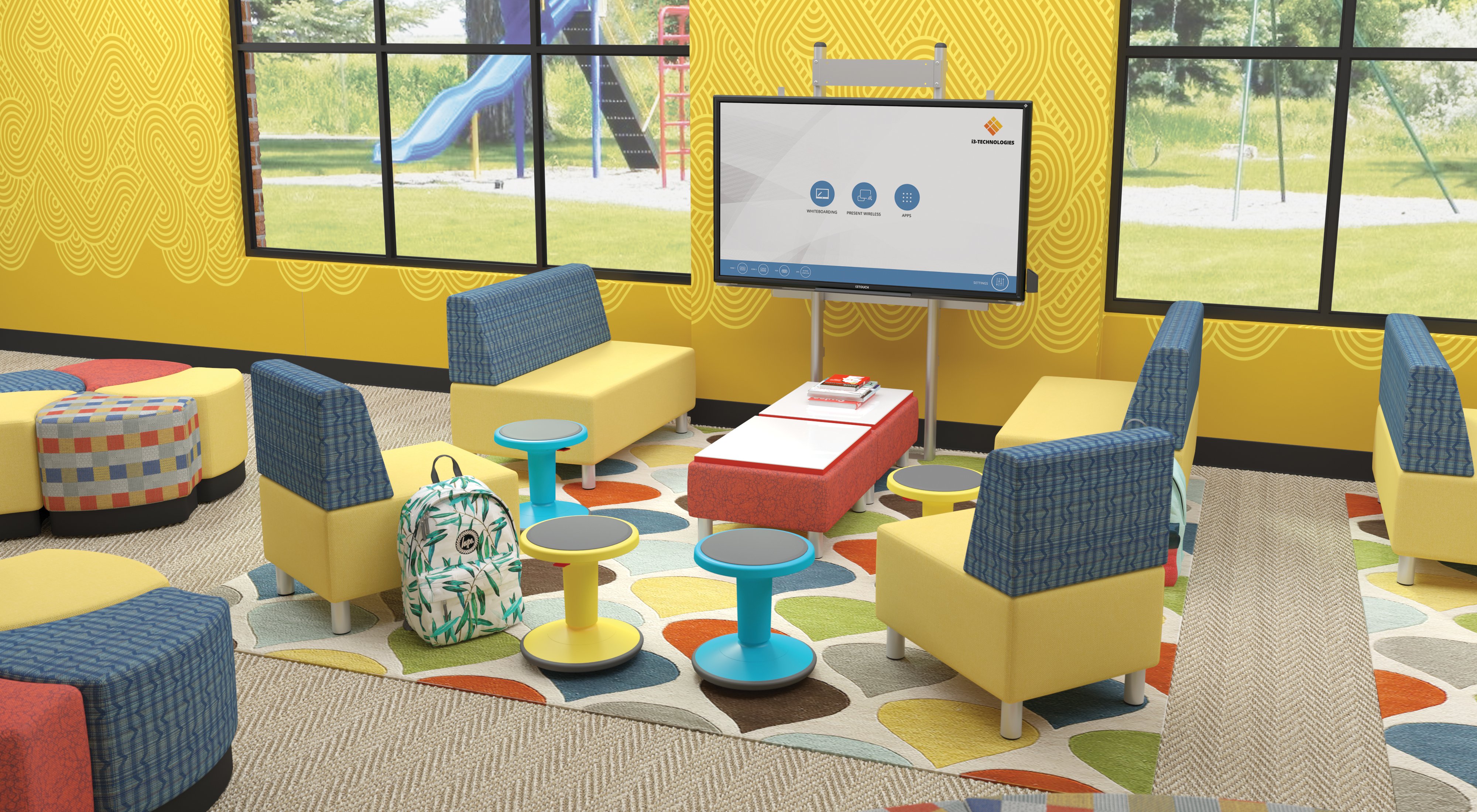 Media Space Bundle
Kids will have everything they need to partake in shared screen presentations when working in a media space like this one. MooreCo's MediaSpace bundle includes the MediaSpace Flat Panel Cart that mounts the i3Touch Interactive Display. Add a small MediaSpace Table and stools would make for the perfect space for students to collaborate on presentation or school projects.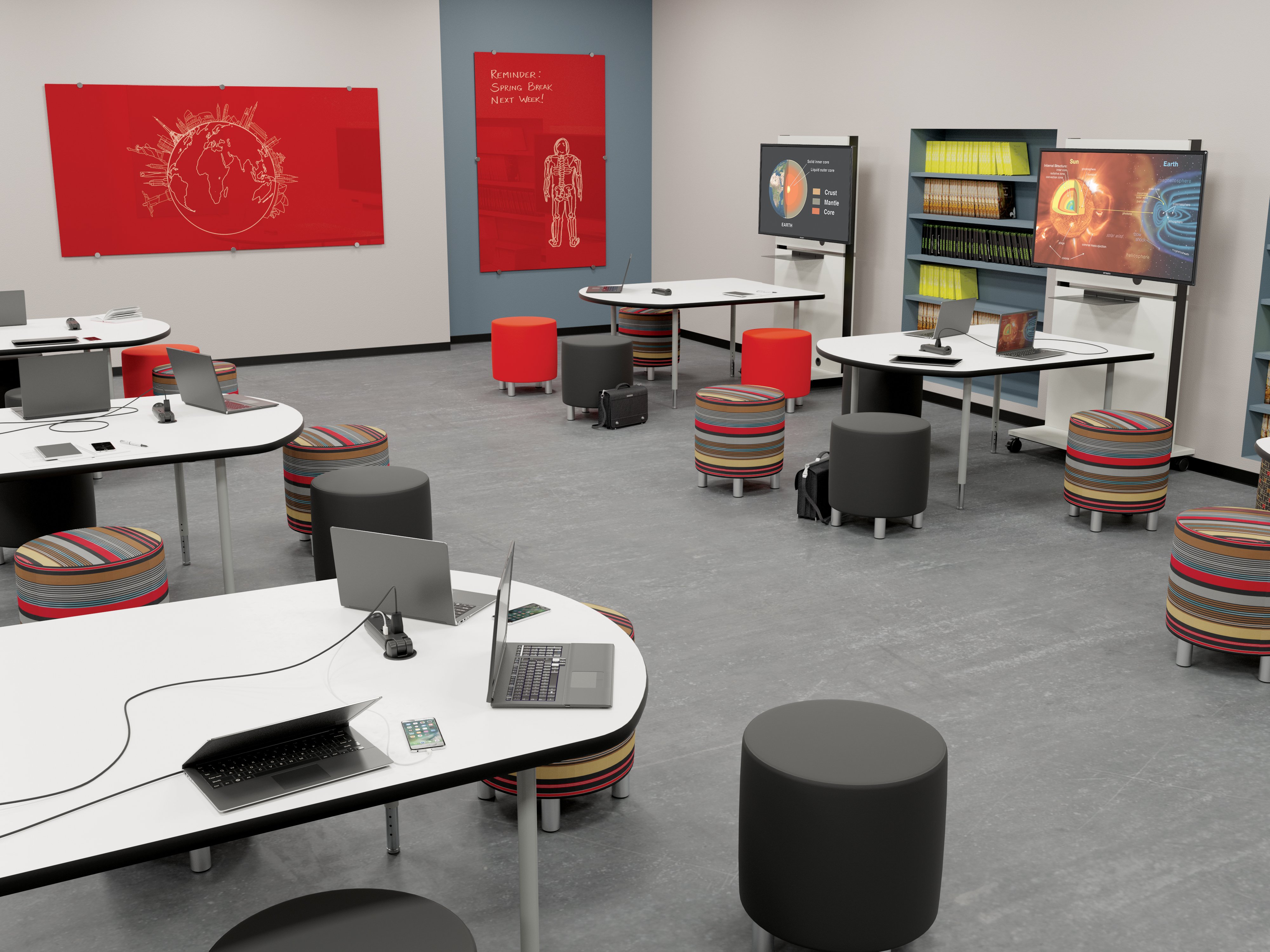 If you are interested in creating these complete learning environments to inspire your students and teachers, contact us today with any questions you may have. The possibilities for colorful, creative, and collaborative environments are endless when paired with i3-Technologies and MooreCo's school solutions.
For more info e-mail us at: i3@moorecoinc.com
Topics: Collaboration, Active Learning, Active Classroom, Technology