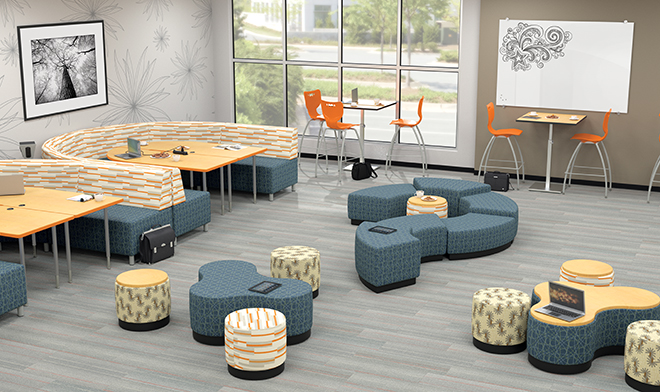 6 Design Tips For The Humble Teachers' Lounge
The teachers' lounge should be a precious sanctuary, a small safe harbor from a storm of taking care of students' needs, assuaging parental concerns, and being responsible for keeping everyone in line and on task. Here are 6 design tips for the teachers' lounge that will make the most of the space by turning it into a true refuge, a place where teachers can escape the oftentimes chaotic world of the classroom, and recenter their minds, hearts, and even their souls.
The Most Neglected Room in the School
The teachers' lounge is often an ignored repository of stray and orphaned furniture, a chipped desk, a chair with three legs, a couch with torn fabric and that pokey spring that won't stay down. But teachers deserve a nice quiet space where they can socialize, get lesson plans done, and decompress. Your environment plays a large part in whether you can truly relax or not; how can your mind find peace in a chaotic space?
Creating an adult environment that focuses on teacher enjoyment benefits everyone at the school, and even those outside of it. Teachers who are more relaxed are more able to effectively resolve conflicts in the classroom, collaborate, communicate, and focus on what's most important: teaching!
According to Little Bird HR, a group of former educators whose focus is creating happier, healthier schools, it is important to create a positive and refreshing teacher's lounge to improve morale and overall well being. And here are some tips for creating just that space for your teachers:
1) Color and Emotions
As we highlighted in our 5 Colors In The Classroom That Will Boost Active Learning blog, colors and emotions are closely linked. Cool and bright colors can trigger different feelings than muted colors. And warmer colors can stir up different emotions than cool colors in your space.
For your next design for a teacher's lounge, consider blending calming and energizing colors. This can include blue and green colors. Cool toned pastels like a light blue, lilac and mint can have a calming and relaxing effect. Mixing in strong colors like a bright red, bright yellow and even a poppy purple or royal blue can have a stimulating effect and can make you feel refreshed and energized.
2) OPen Space
Plenty of space for your teachers is vital for a relaxing and refreshing teacher's lounge. You'll want to have enough seating to accommodate 50% of your teachers. This means there is always room for stretching out, or gathering for potlucks or other get togethers without any cramped spaces.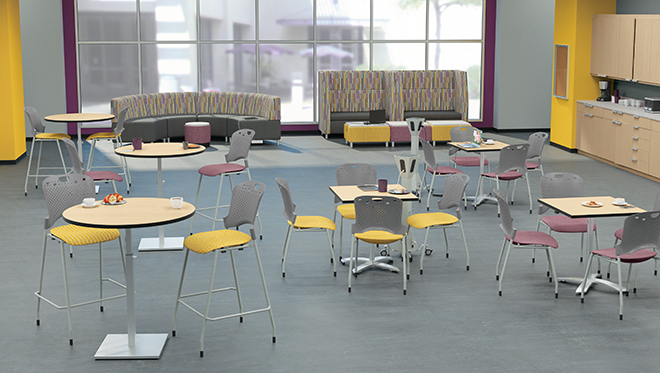 3) Comfortable Furnishings
Hitting the teacher's lounge may very well be the only chance a teacher gets to sit down during the day! So you want to make sure you provide lots of comfy seating where they can get off their feet and give their body a break.
Tables and chairs are a necessity, as you want to give teachers a place to eat and to work.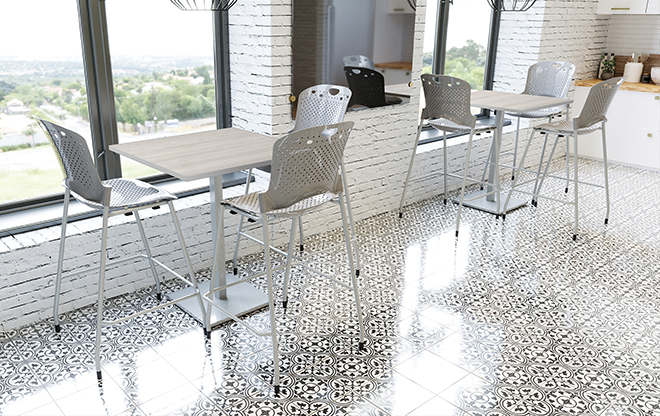 Sofas and lounge seating are also desirable to facilitate socialization and restfulness.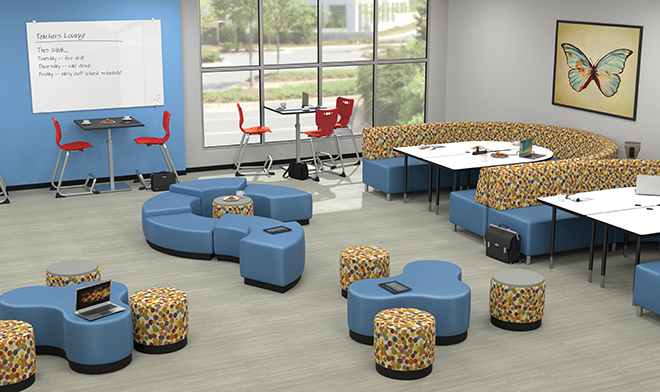 4) Visual Interest
Wall mounted boards not only add interest, but are functional as well. Whiteboards are great for notes and messages, and tack boards are great for announcements, notices, etc.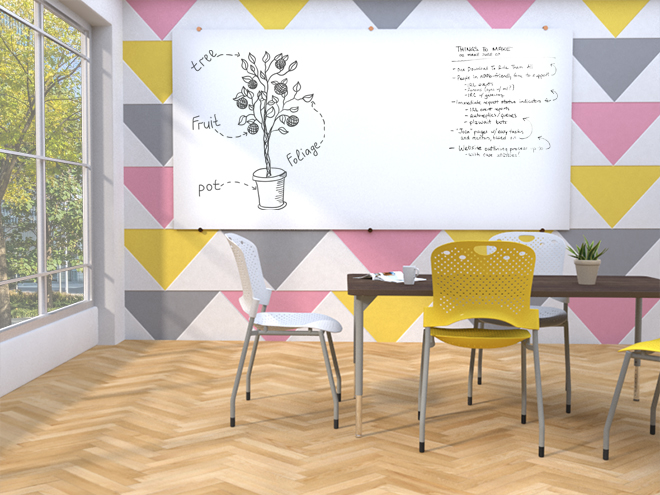 5) Don't Forget The Snacks
A refreshment area will be most appreciated by your teaching staff! Give them a spacious area where they can grab a cup of coffee or a snack to refresh themselves throughout the day.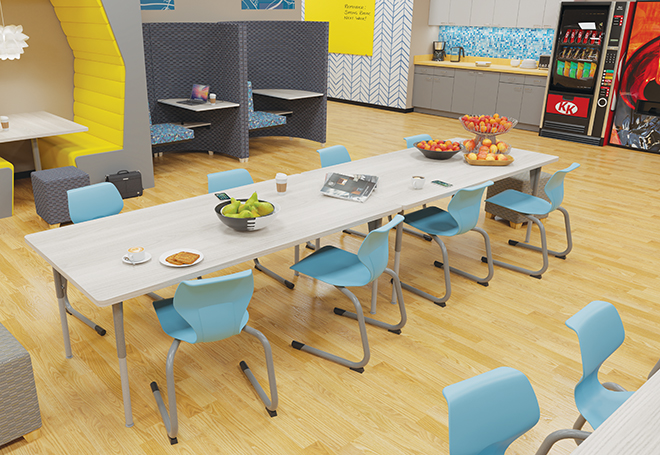 6) Make it Nice
A fresh coat of paint, some art work, a wall mural, plants, and other inexpensive decor can really make a difference! When your environment feels ordered and at peace, your mind and spirit do too.
With our help, your teacher's lounge can go from the most undervalued room in the school to the most beloved and cherished.
Topics: Design