Incorporating flexible seating within classroom design is more important than ever. Today's generation of students has a shorter attention span and craves variety. They want to walk into a classroom that grabs their attention and meets multiple needs, so they can focus on achieving academic excellence.
Flexible seating requires movement, since rocking and motion is known to facilitate concentration and better cognitive processing. According to Lakeside Educational Network CEO/President Gerry Vassar, "Rocking helps students who are experiencing a brain state of high arousal (hypervigilance) to be able to transition to a much more calm brain state to enhance his/her ability to learn and problem-solve." Students who have a hard time focusing will do well when they are free to move.
We know a few ways to bring flexible seating into the classroom to ensure students of all ages are ready to learn.
Flexible Seating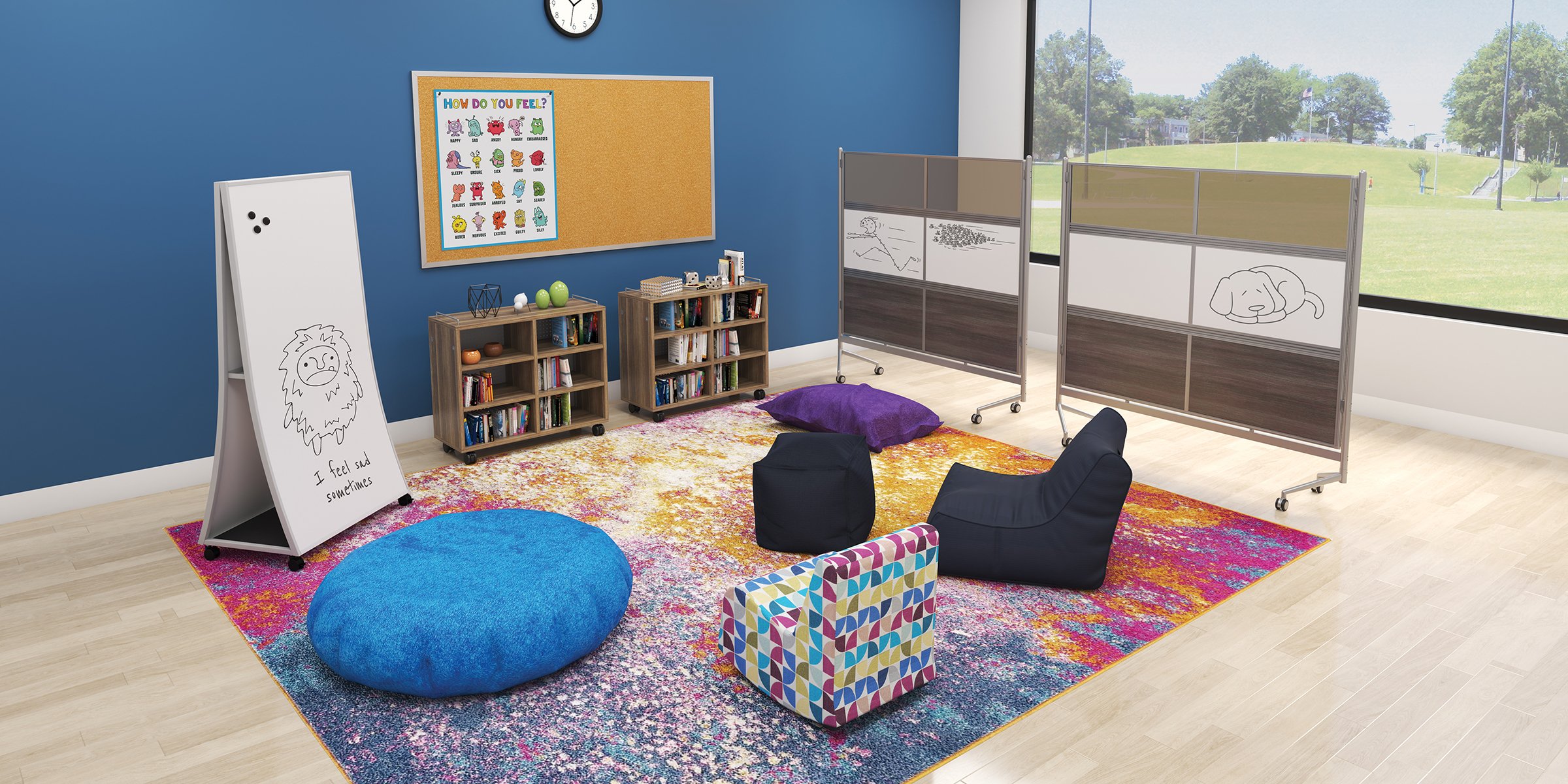 Great for middle school and high school students
Our soft and cozy Beanies by MooreCo offer some of the most flexible seating arrangements, designed with student comfort in mind. They're great for group or solitary work, and best of all, they're moveable, so students can work where they want to work.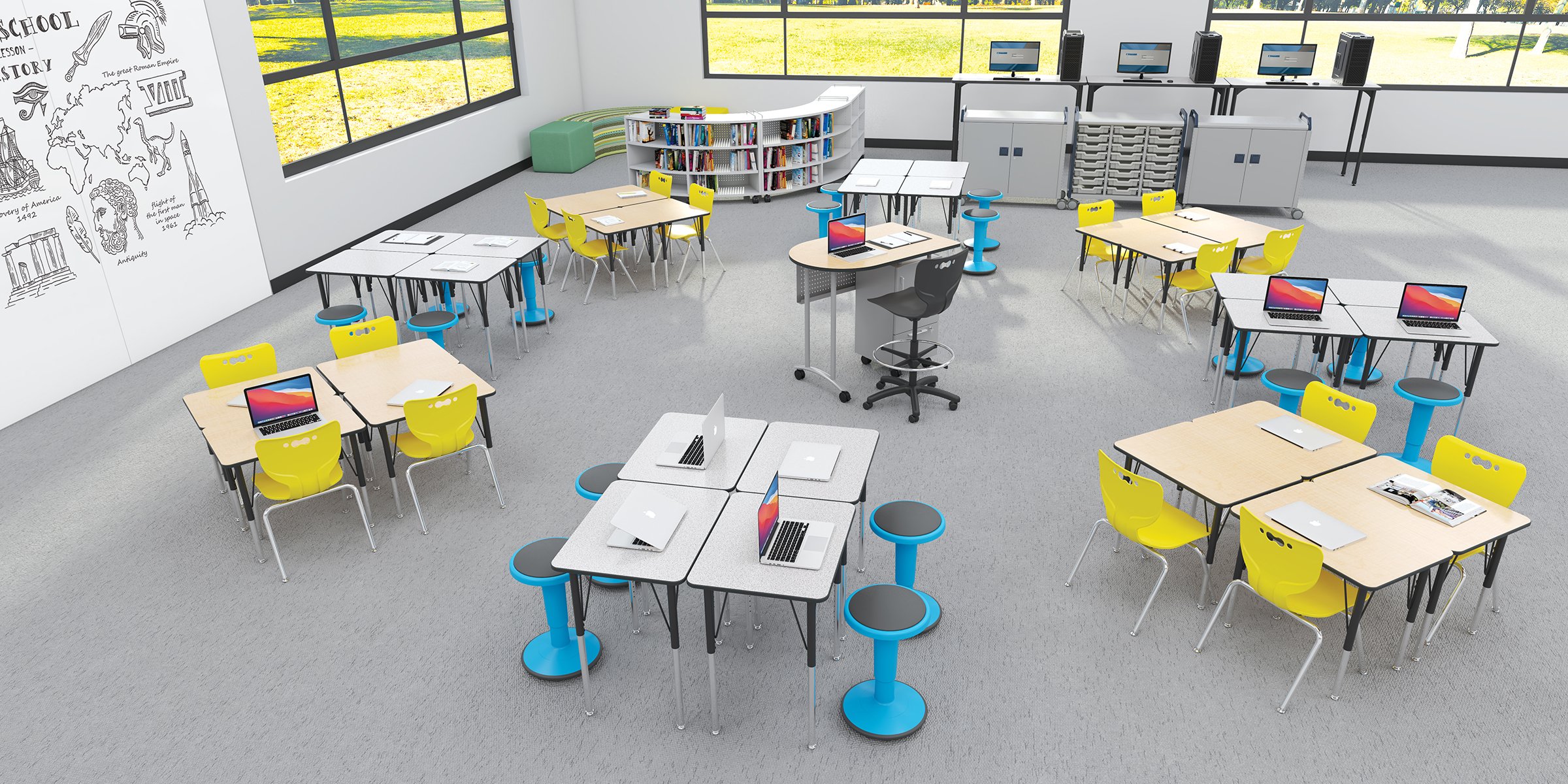 Great for elementary school and middle school students
Many students stay focused by what is called stimming, a self-stimulatory behavior that is repetitive in movement or noise. The Hierarchy Grow Stool has a wobble rocking action and a swiveling seat so that kids on the spectrum or with learning disabilities have that constant range of motion to help them focus.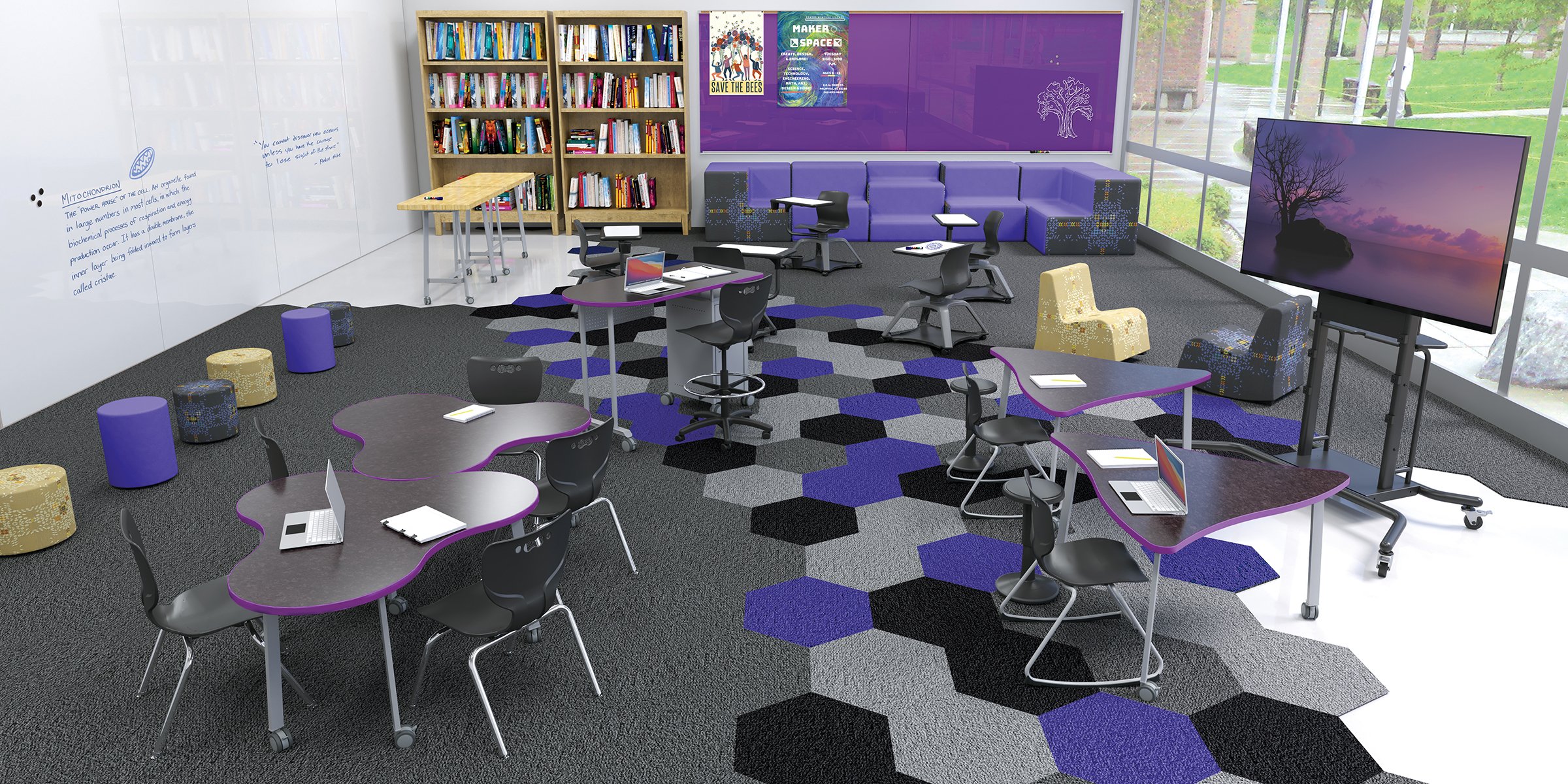 Great for middle school and high school students
Though students may need time to adjust, stools are known for setting a healthier seated posture. The vibrant and ergonomic Hierarchy 4-Leg Stool is adept at keeping students alert. The pliable design of the Hierarchy shell is unlike other chairs, with several flex points that support a strong posture and better seating habits.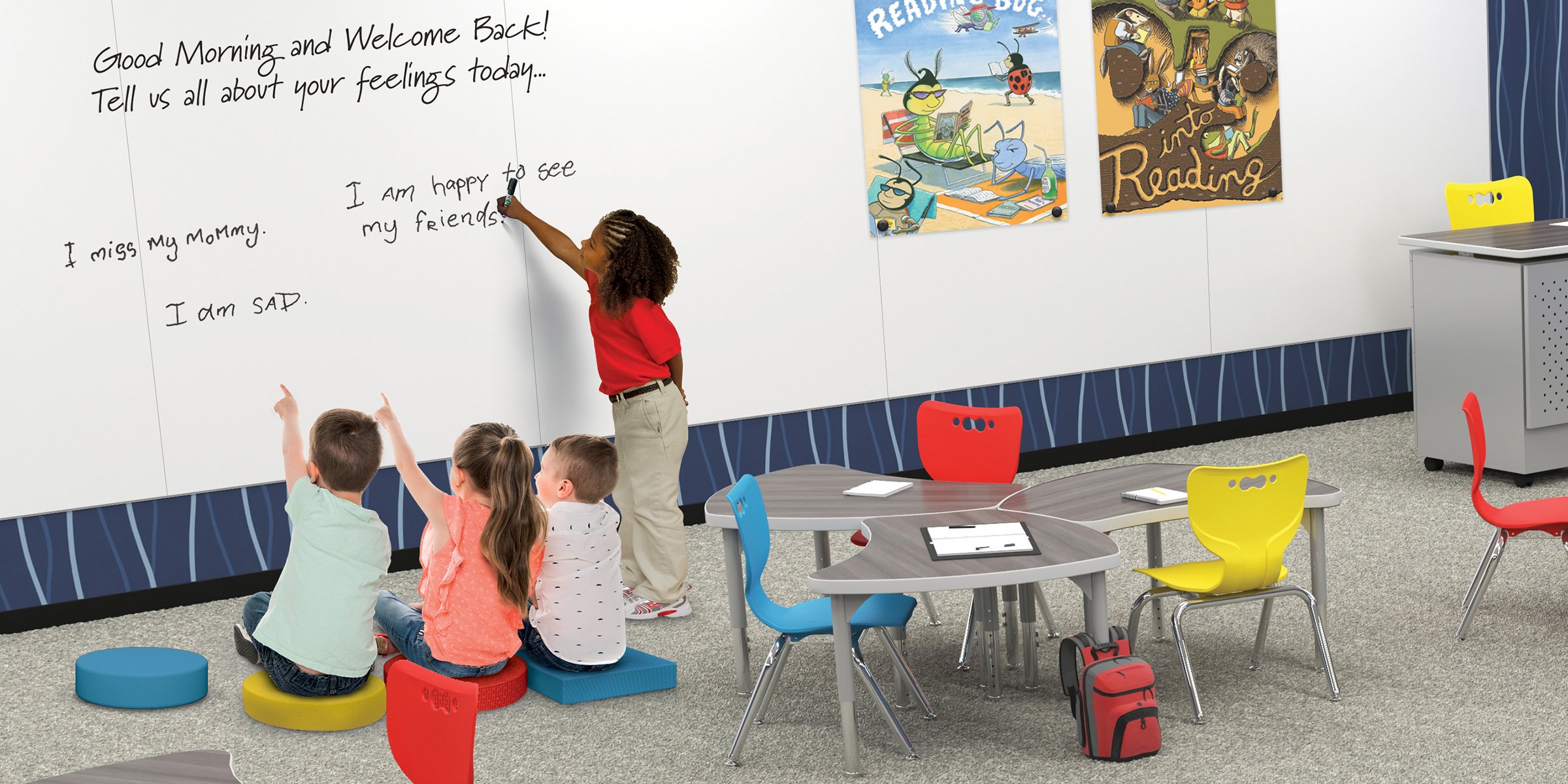 Working on the floor
Great for pre-K and kindergarten students
Working on the floor is a great way to get students out of chairs and into a unique, flexible seating arrangement instead. This option is ideal for kids who can't sit for long in traditional chairs.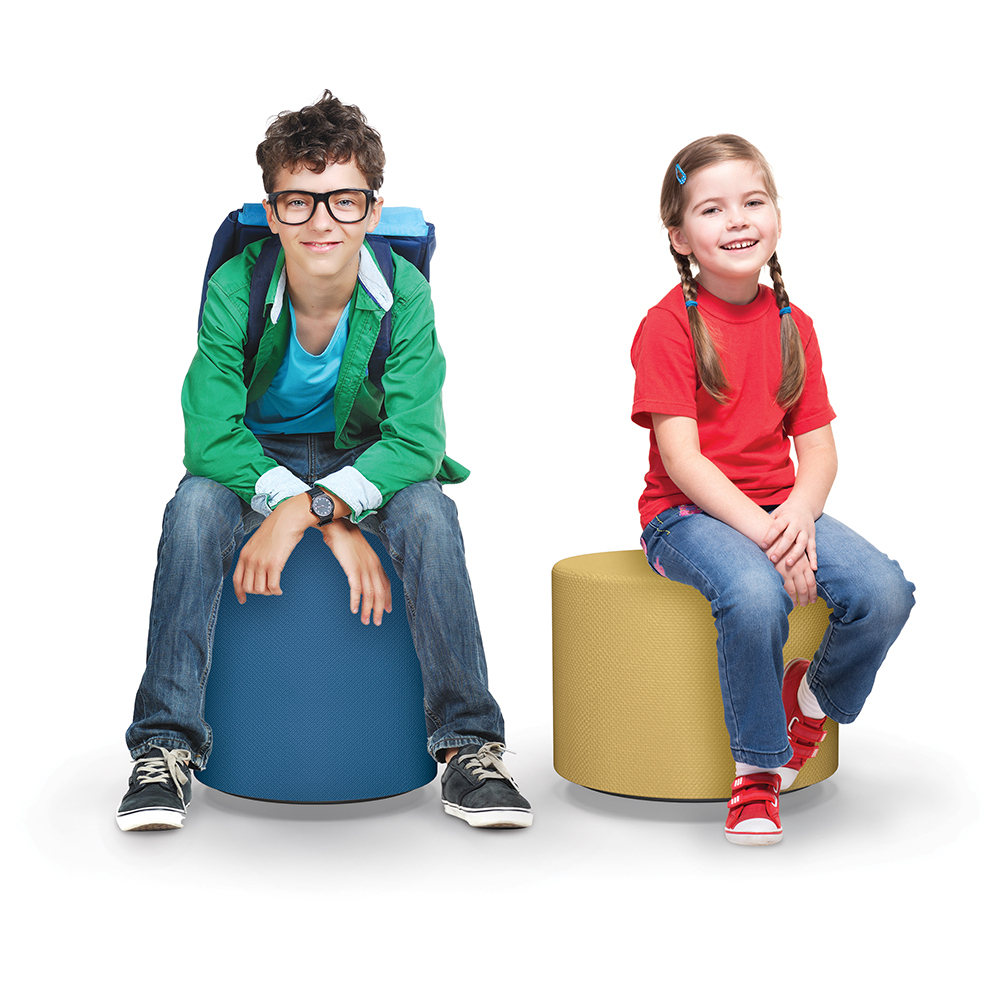 Great for elementary school and middle school students
Like the wobble of the Hierarchy Grow Stool, the Dot Soft Seating Rocking Stool meets a physical need in students who can't sit still. Using the rhythmic micromotions encouraged by the Dot, students are more likely to focus better auditorily and visually when they can move freely. The extra low Dot can also be used as a stool or kneeling platform.

Great for middle school and high school students
Because prolonged periods of sitting down in the same spot, unable to move, are typically bad for student health, we recommend Akt Tables, where kids have the option to work while standing instead. Pair these with Hierarchy 4-Leg Stools, so that students give their legs a rest when they need to and stay active when they're ready. At 36"H and 42"H, Akt Tables are proven to keep people alert while seated in an upright, healthy posture.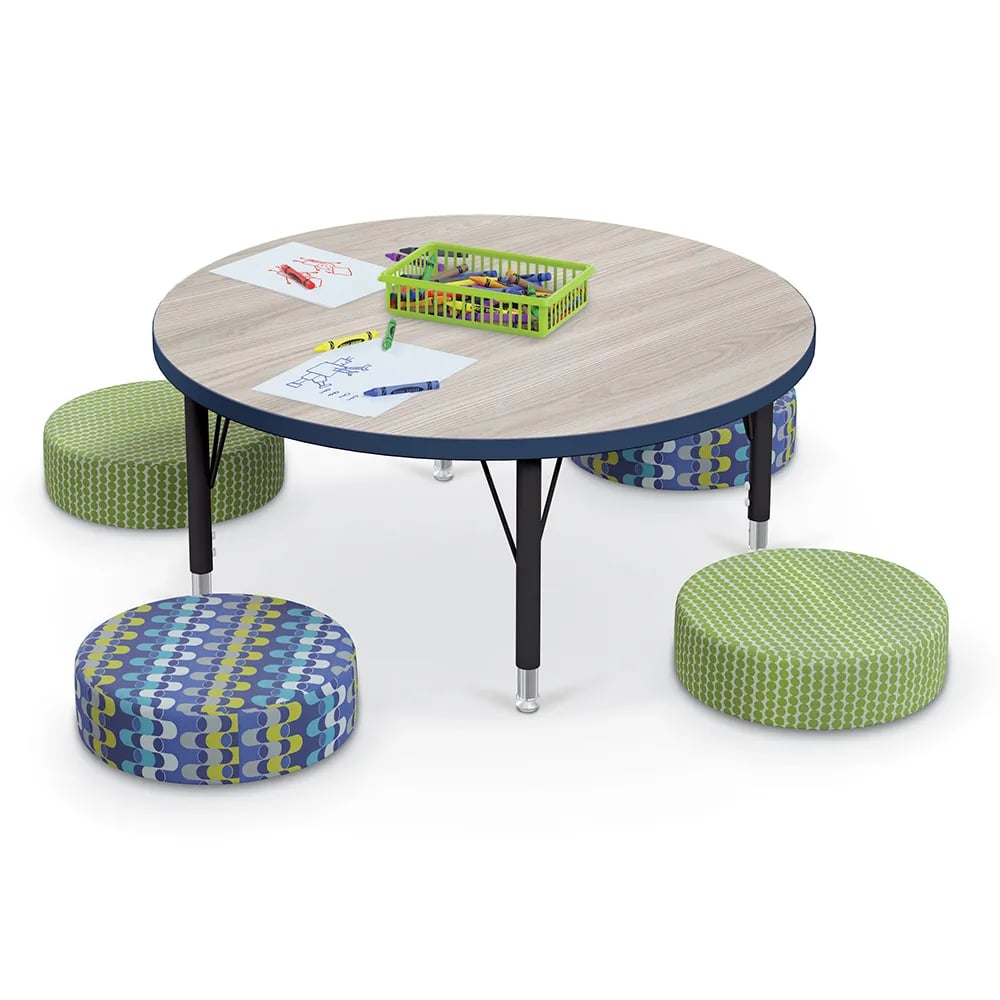 Great for pre-K and elementary school students
Activity Tables allow for various untraditional seating arrangements. Give student legs a rest when you pair our Activity Tables with a few Dot cushions, which also encourages that "working on the floor" mentality. The height adjustability feature gives this table the flexibility to grow with your students, while multiple shapes and sizes brings creativity into the classroom.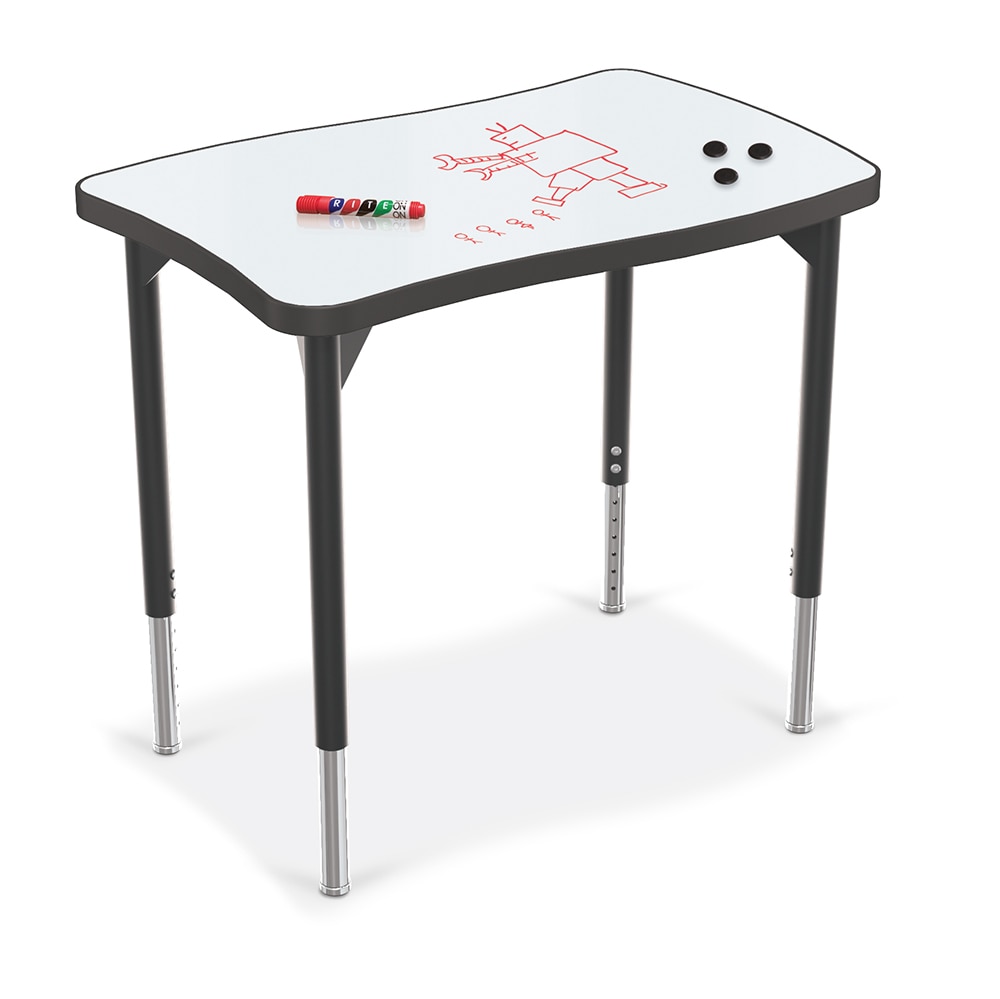 Great for elementary school and middle school students
You may want to incorporate some traditional seating to give students a sense of familiarity. Consider a conventional desk option with this creative twist: a writable surface in the porcelain steel top. Instead of doodling on wood or plastic, students have the freedom to jot down notes, ideas, drawings, and equations with dry-erase markers.