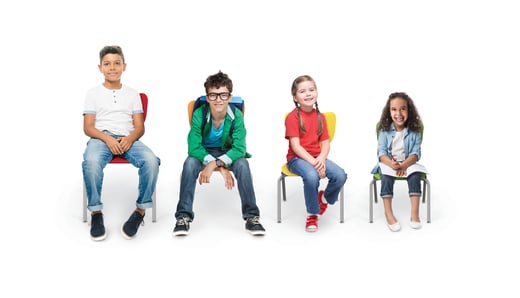 8 Ways to Stay Mighty
MooreCo has been committed to providing environments where people can thrive for over 3 decades. But what does it mean to thrive? Once all of our survival needs are met (safety, food, shelter, water), we can focus on the higher range of needs. Hierarchy by MooreCo was inspired by Mazlow's Hierarchy of Needs. We imagined a world where students were not only stimulated, but supported, encouraged, and set up to succeed in all their learning endeavors.
The Mighty 8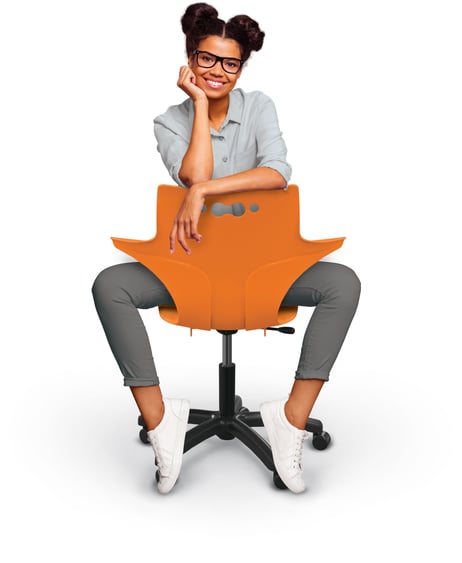 Based on eight design principles, Hierarchy Chairs were designed to elevate the learning experience for students, providing flexible and active seating to create a sense of comfort, focus, and play in every classroom.
Comfort leads to focus. Play leads to engagement.
Motion is a strong component of our design philosophy. The best learning spaces invite students to move. Motion can improve focus, meet sensory needs, and increase engagement. As a result, students are more likely to achieve better academic outcomes, including improved retention, productivity, and overall happiness.

How are Hierarchy Chairs different from others?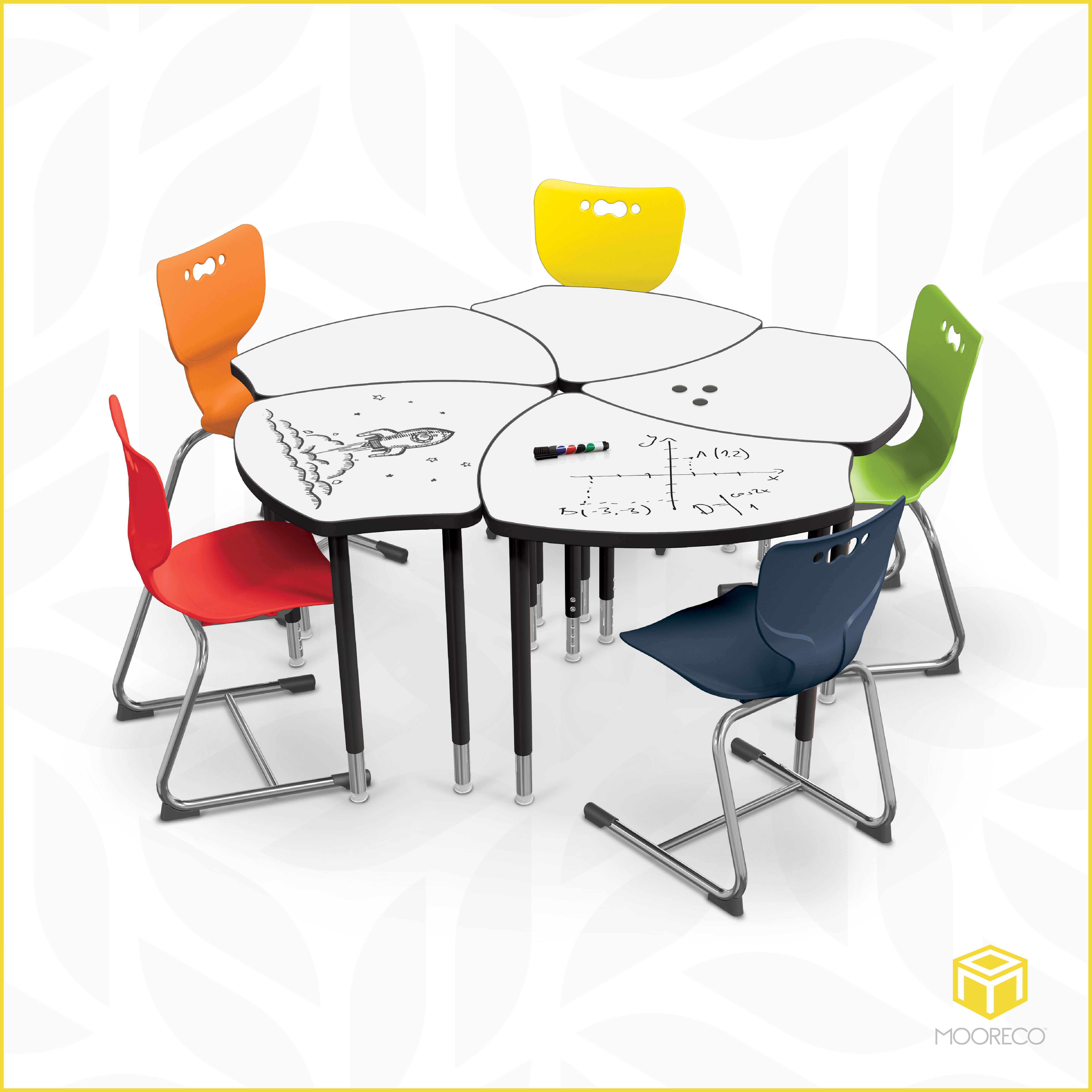 All Hierarchy shells were designed to move and flex. Regardless of their frame, every Hierarchy shell has consistent flexibility and a supportive shape. Unlike other products on the market that feature stiff, cantilever frames only, MooreCo's Hierarchy Chairs enable flex motion no matter the size or the frame, allowing students to grow feeling comfortable, inspired, and at play.
The design of the Hierarchy shell provides a sleek and modern look, featuring edges that curve away from the body, creating zero pressure points for ease and support. Every chair was crafted carefully with the principles of the Mighty 8 and active students in mind. Those principles are:
Color: Studies show that color impacts how we feel and how we think. Colors that reflect school spirit can improve morale and create a sense of belonging.

Movement:

Hierarchy products allow for flexibility and movement. Each was designed to move with the student, creating optimal posture, increased focus, and all-day comfort.
Comfort: Unlike traditional school chairs, which can be hard and stiff, Hierarchy was created with a focus on ergonomics, physical development, and sensory needs.
Visibility: Hierarchy's wide range of colors, shapes, and levels allow for color coded learning areas and differentiated levels of seating for active learning.
Simplicity: Younger learners benefit from inviting and organized spaces. Hierarchy provides a seat for everyone, while maintaining playfulness and order.

Collaboration:

In order to thrive, students must be able to flex their social-emotional skills and verbal development. Hierarchy was designed for flexible group configurations, large and small.

Adjustability: Varying heights, colors, and frames accommodate a wide range of users. Meeting each student's physical and intellectual needs is a core principle of Hierarchy design.
Engagement: Hierarchy engages the body and the brain simultaneously, resulting in improved learning habits (and good, old-fashioned fun).
We're Here to Help...
We continue to craft each product with students and workers in mind. We pride ourselves on the comfort, flexibility, and design that goes into everything we create, including the Hierarchy Chairs. We're here to answer any questions you may have about how Hierarchy stacks up to the competition. Comfort is invaluable, and we believe each environment is an opportunity to help students succeed. Contact us today to learn more!
Topics: Design, Active Learning, Active Classroom, Designer's Corner, hybrid classroom, Teacher's Favorites, Well-being