A Note of Gratitude for 2021 from MooreCo CEO Greg Moore

To our valued community of business partners, board members, collaborators, and all who use our products,
As this year concludes, I wanted to share an update with you and to let you know what's in store for MooreCo. After spending some much-needed quality time with both sides of my family during the week of Thanksgiving, I am reminded of all the reasons I have to be thankful. I'm thankful for the team that makes MooreCo feel like home. I'm thankful for their efforts, particularly over the last two years, when operations were challenging due to the pandemic. I'm thankful for the patience we've experienced both internally and as we encountered unprecedented demand and supply chain delays. I'm extremely thankful that throughout this pandemic, and especially in this last year, there continued to be strong demand from schools for our products. Most importantly, I'm thankful for the continued health of our people. Throughout these last two years, many companies have met with tragedy from this pandemic. Our company and employees have remained healthy, productive, and endlessly giving of their time and efforts. For this, I am beyond thankful and take nothing for granted.
As we look ahead into the new year, I'm excited for what is coming next. Our year has been busy, with all signs pointing to acceleration in 2022. With new products launching, a more-robust-than-ever sales team, great operations and customer service, and a brand message that I'm proud represents our mission of over 35 years, I can't wait for the coming year. I value that at the core of everything we do as a team is the belief that we are a part of something impactful, making a difference in the lives of teachers, students, and American workers. I know you're going to love what we have in store. As one of our amazing team members Adriane said, "By making the customer happy, MooreCo wins." I couldn't agree more.
To wrap up the year, I'd like to point out some of the highlights from our team. For starters, our sales team was able to meet incredible demands for last-minute orders in a time of unprecedented supply chain shortage. From an operations standpoint, our plant has been running better than ever. The endeavors of the team helped everyone remain safe, productive, and able to design and deliver our products to schools and companies in need. We've continued to provide quality customer service in a time of high demand, and we've heard from our vendors and implemented feedback to provide even better service going forward.
We've focused this year on helping schools get what they need to recover from the pandemic. With the passing of the American Rescue Plan and the Cares Act, ESSER funds are available for schools to outfit their facilities and meet the growing demands of students from a physical and emotional perspective. We are honored to be able to meet this moment of need with our carefully crafted line of furniture and educational tools that prioritize optimal human development. We collaborated and consulted with experts in the fields of architecture, education, design, school funding, psychology, and ergonomics for webinars and for the launch of our newest catalog, based on the Thrive Philosophy. I continue to be so proud of this team and know that we will continue to aid our nation's schools in this era of rapid change with innovative solutions and a desire to help every student thrive.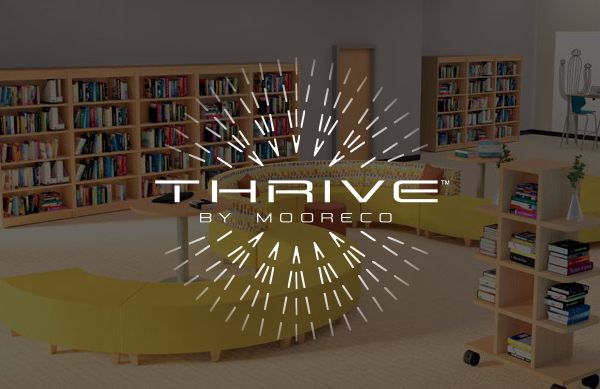 This year, we were happy to get back to in-person showcases, beginning with EdSpaces 2021 in Pittsburgh. We were thrilled to present our newest products and to collaborate with our friends at Legat Architects for a Second Nature Space that presented an active learning environment for a Montessori school. I continue to be proud of the collaborations and partnerships we've done over the decades at MooreCo, and I'm excited for the experts we'll be working with next year.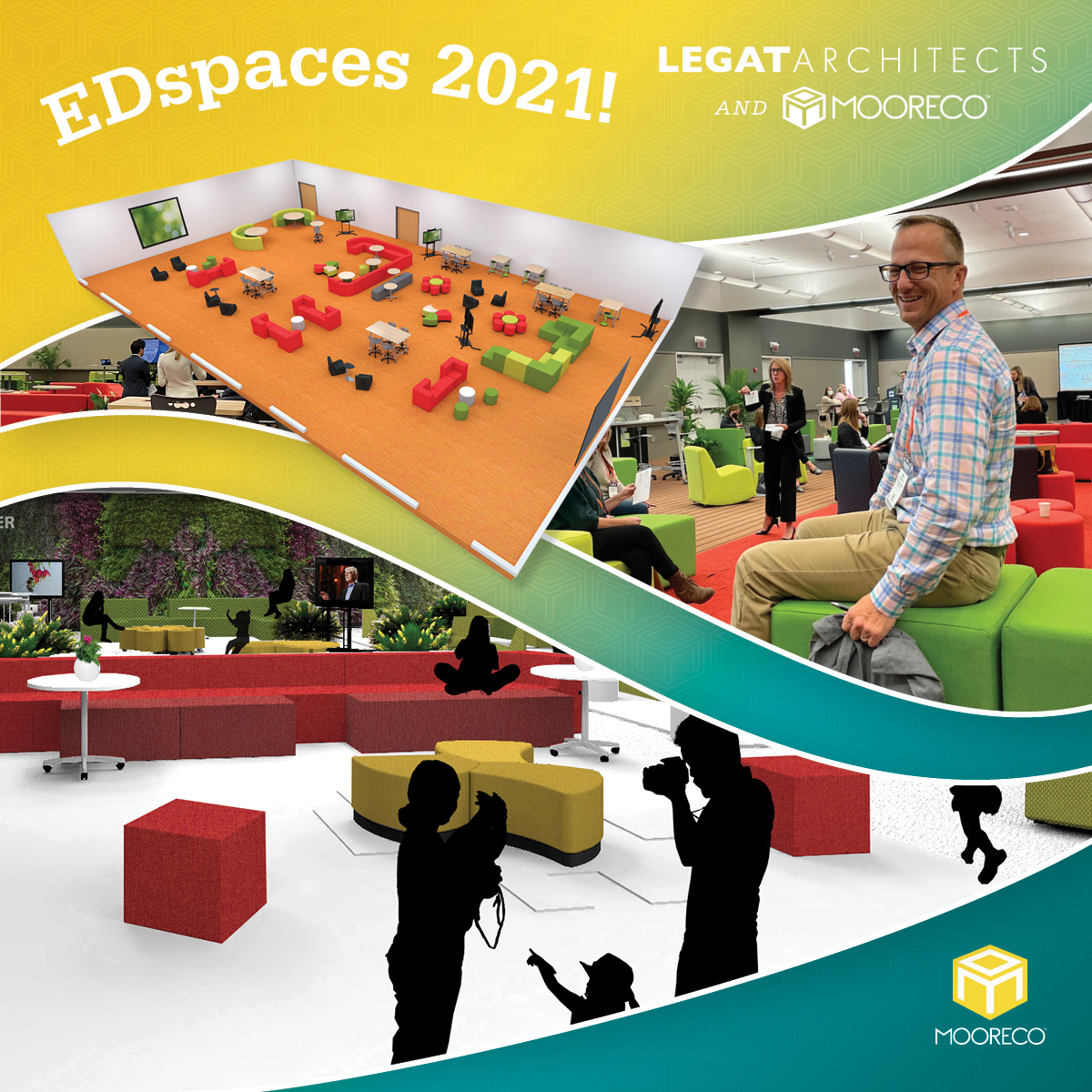 As we move into the next year, I reflect in gratitude but also feel a deep surge of optimism for what is to come. Together with our partners, the MooreCo team will continue to help our country build back and excel into the next decade.
Thank you again for your continued partnership and trust. We strive to exceed your expectations and make a positive impact on the lives of those we serve.
Wishing you a bright, healthy, and joyous holiday season,
Greg Moore
CEO MooreCoInc.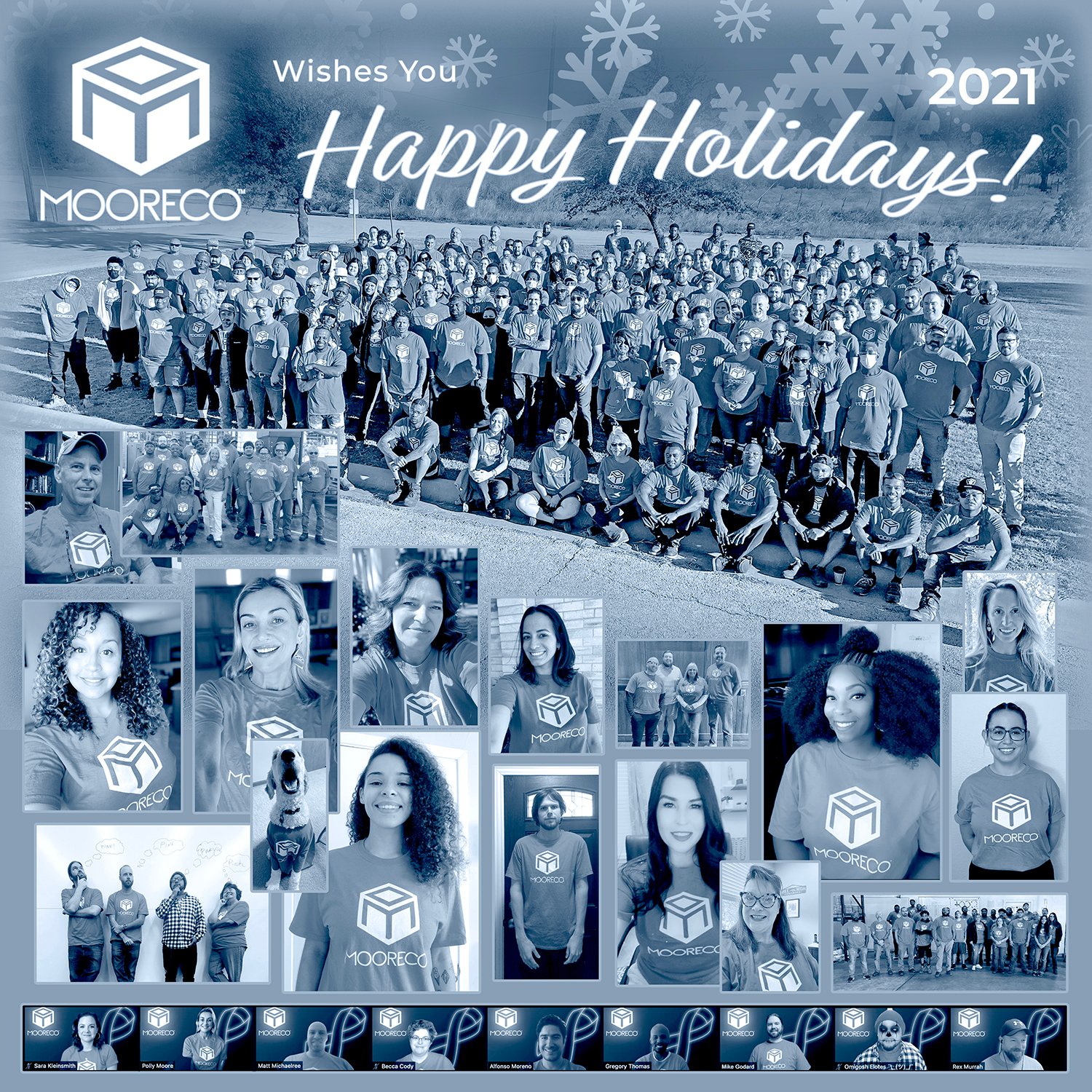 Topics: Case Studies, Active Classroom, MooreCo Workplace, Well-being, holiday