As the digital age continues to reshape the learning landscape, students and teachers alike can take advantage of online spaces for educational purposes. Teachers across the world take to social media to share their experiences or resources for other educators to view and take inspiration from. Across a spectrum of platforms, we've rounded up 100 remarkable teachers who are highlighting what it's like to be an educator in today's digital age.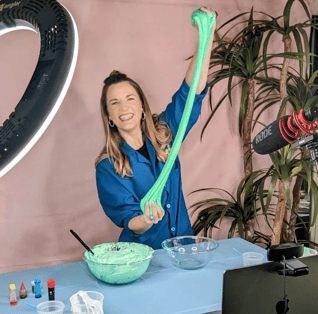 Whether you're an educator in search of dynamic teaching techniques or a parent looking to supplement your child's learning journey, our curated list is your gateway to a world of resourceful blogs, captivating Instagram feeds, relatable TikTok clips, and engaging YouTube videos.
Bloggers
Founded by Angela Watson in 2003, Truth for Teachers is a writers collective aimed at centering the voices of diverse K-12 educators. By candidly addressing the realities of the educational system and showcasing effective classroom practices, the collective offers a rich array of resources including blog posts, podcasts, and step-by-step guides.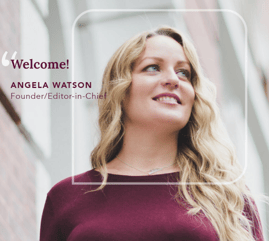 Cool Cat Teacher by Vicki Davis, whose educational journey began in 2002, is a dynamic blog catering to diverse learning styles. Rooted in her own children's nontraditional learning approaches, Vicki explores an array of topics from practical teaching tips to embracing technology, even delving into the emerging realm of AI in the classroom.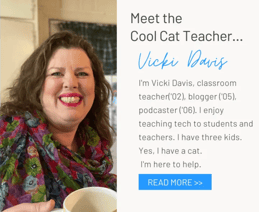 Founded by Elyse Rycroft in 2013, Proud to be Primary is a vibrant platform catering to primary educators. With a focus on practicality, Elyse offers a range of classroom-tested ideas, from social-emotional learning to engaging math techniques and art integration. Proud to be Primary stands as a comprehensive resource, providing teacher tips, management strategies, lesson inspiration, and more, including blogs, trainings, and literacy resources.
4.

Cult of Pedagogy




Cult of Pedagogy is an invaluable resource for educators, curated by Jennifer Gonzalez. With a focus on innovative teaching methods and practical advice, the platform covers diverse topics from classroom management to technology integration.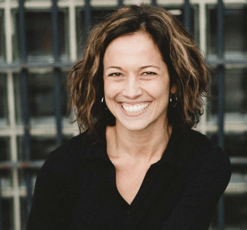 5.

Differentiated Teaching




Founded by Rebecca Davies, Differentiated Teaching is an invaluable platform which serves as a hub for educators seeking insights into personalized instruction. Through a diverse array of articles and resources, Davies shares practical classroom strategies and tips for meeting diverse student needs, enabling teachers to create inclusive and effective learning experiences.

6.

The José Vilson




José Luis Vilson is an accomplished educator, speaker, author, and advocate. Through his platform, Vilson offers a unique blend of thought-provoking articles, personal reflections, and educational insights. His blog delves into the multifaceted world of education, offering a unique blend of personal reflections, educational insights, and thought-provoking commentary.
7.

Madly Learning




Founded by Patti Firth, an experienced educator who began her teaching journey in 2008, Madly Learning is a dedicated platform aiming to meet the diverse needs of teachers. Rooted in inquiry-based teaching and student engagement, Madly Learning offers a rich array of resources designed to enhance classroom experiences.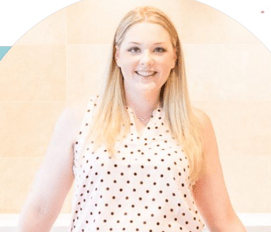 8.

Lindsay Ann Learning




Lindsay Ann Learning is a dynamic blog led by Lindsay Ann, an experienced educator and curriculum creator. Specializing in English Language Arts, her blog offers a wealth of practical resources and creative teaching strategies.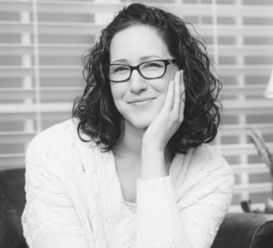 9.

WeAreTeachers




WeAreTeachers is an online community dedicated to educators with a mission to provide valuable resources such as articles, lesson plans, and teaching ideas. By fostering collaboration and sharing insights from experienced educators, WeAreTeachers stands as a go-to hub for teachers seeking inspiration and practical tools for their classrooms.

10.

Class Tech Tips




ClassTechTips was created by Dr. Monica Burns, an educator, author, and speaker. Monica's blog is dedicated to providing practical insights and recommendations for effectively integrating technology into the classroom, offering educators valuable guidance for enhancing learning experiences.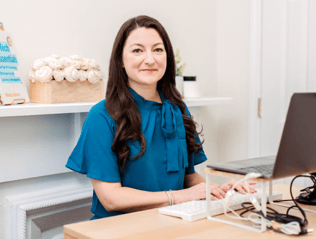 11. The Nerdy Teacher


The Nerdy Teacher is the brainchild of Nicholas Provenzano, an esteemed educator, makerspace builder, author, and keynote speaker. Through his blog, Nicholas shares his expertise in innovative teaching practices and technology integration, offering educators a wealth of valuable insights and resources.

12.

Education Corner




Written by Becton Loveless and Alicia Betz, Education Corner is a comprehensive blog offering a wide array of informative articles and resources on various educational topics. From college admissions guidance to career advice, the platform serves as a valuable hub for students, parents, and educators seeking insights into the world of education.

13.

Teacher Toolkit




In 2007, educator Ross Morrison McGill created this website to share tips for classrooms. Focused on pedagogical insights, classroom strategies, and professional development, this platform provides a wealth of resources to empower teachers in their pursuit of excellence.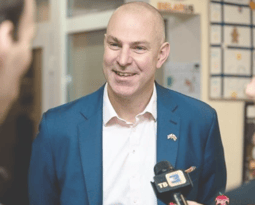 14.

Teachers on Fire




Teachers on Fire is a compelling blog and podcast platform hosted by Tim Cavey. Through insightful interviews with educators, the blog explores inspiring stories, teaching strategies, and innovative approaches, making it a source of motivation and professional growth for teachers worldwide.

15.

Teacher Head




Curated by Tom Sherrington, Teacher Head is a blog offering practical teaching insights and evidence-based strategies. As an experienced educator since 1986, Sherrington shares his expertise and knowledge on a wide range of educational topics, making his blog a valuable resource for teachers looking to enhance their classroom practices.

16. Peter Foster


Peter Foster's blog delves into research, teaching strategies, curriculum design, and leadership, making it an essential source of insights and practical advice for educators and curriculum leaders.

17.

The Social Emotional Teacher




The Social Emotional Teacher was created by Peyton Curley, an experienced educator who taught in diverse classrooms for 5 years before channeling her passion into creating Social Emotional Learning resources full-time. Peyton's mission is to nurture and empower students through SEL, driven by her firsthand experience of its vital role in education.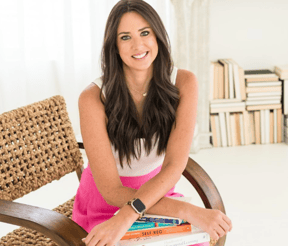 18.

Calm Classroom




Calm Classroom is a transformative blog that emphasizes mindfulness and well-being in educational settings. With a mission to create peaceful and focused learning environments, Calm Classroom offers a range of resources and insights to help educators integrate mindfulness practices for the benefit of both students and teachers.

19. Trevor Muir


Through compelling posts, educator and speaker Trevor Muir shares his expertise on innovative teaching methods and storytelling, inspiring educators to create impactful and engaging learning experiences for their students.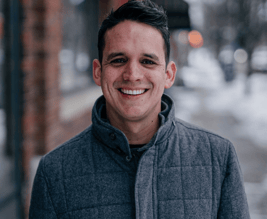 20.

Mrs. Yollis' Classroom Blog




Mrs. Yollis' Classroom Blog offers an insightful glimpse into the teaching journey of Linda Yollis, an accomplished educator. Through engaging posts, Linda shares her passion for fostering a collaborative and enriching learning environment, making her blog a source of inspiration and practical ideas for fellow teachers.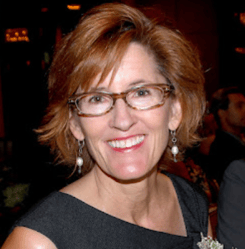 21.

Teacher Tom




Teacher Tom's Blog is a captivating platform where Tom Hobson, a seasoned early childhood educator, shares his unique insights and reflections on teaching young children. With a focus on play-based learning and child-led exploration, Tom's blog offers a wealth of valuable perspectives and practical ideas for educators and parents alike.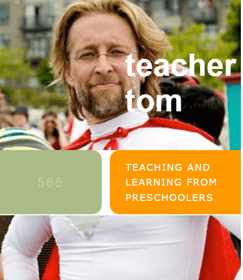 22.

Larry Ferlazzo




With a focus on practical classroom strategies, educator and author Larry Ferlazzo's blog provides a rich collection of teaching tools, tips, and insightful reflections, making it an invaluable destination for educators seeking to enhance their teaching practices.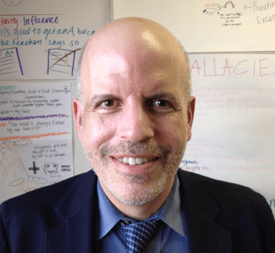 23.

Dr. Catlin Tucker




Dr. Catlin Tucker, an educator, author, and speaker, delves into blended learning, technology integration, and effective teaching strategies on her blog. She offers a wealth of practical insights and resources, making it a valuable destination for educators seeking to create dynamic, student-centered learning experiences.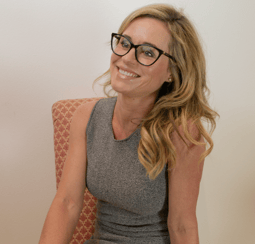 24.

WAGOLL Teaching




Run by two English National Curriculum teachers, Ben and Sophie Cooper, Wagoll Teaching is an innovative blog dedicated to providing educators with practical examples and resources for teaching. With a focus on showcasing "What a Good One Looks Like" (WAGOLL), the blog offers valuable insights and tools to support effective teaching strategies in the classroom.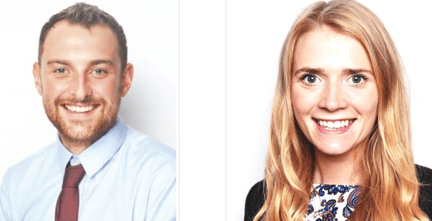 25.

Teaching Made Practical




Kalena Baker runs Teaching Made Practical, a blog centered around making teaching more effective and manageable. Through insightful posts, the blog offers practical strategies and resources, making it a valuable destination for educators seeking actionable ideas to enhance their classroom practices.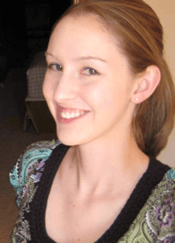 Instagram
1. @hellomrsharwick (49K followers)

2. @katethechemist (33K followers)

3. @teachertoteacher (13.2K followers)

4. @lifebetweensummers (117K followers)

5. @honestteachervibes (195K followers)

6. @ur_kids_favorite_prekteacher (93K followers)


7. @kaylandlamar (4,188 followers)

8. @thespiritedclassroom (1,004 followers)


9. @thedaringenglishteacher (75K followers)

10. @hotmessteaching (33K followers)

11. @thatcolorfulkinderteacher (30K followers)

12. @mrs_moes_modifications (9,423 followers)

13. @thesassyteacher (17K followers)

14. @steppintoelementary (27K followers)

15. @teachingthetinies (113K followers)

16. @lovegrowslearning (58K followers)

17. @joeyudovich (109K followers)

18. @theteachingtexan (40K followers)

19. @lessonswithlewis (6,493 followers)

20. @_bigheartlittleminds_ (59K followers)

21. @thekindergartenconnection (119K followers)

22. @haileyteaches (12K followers)

23. @hellomissromeo (83K followers)

24. @thetututeacher (150K followers)

25. @teachersthings (345K followers)
TikTok
1. @msbunnyteacher (65.5K followers)

2. @realmsp (1.2M followers)

3. @iamsofiabella (4.4M followers)

4. @tinalovesteaching (74.8K followers)

5. @mr.pyper (2M followers)

6. @fancynancyin5th (122.9K followers)

7. @Mr.mctiktok (2.8M followers)

8. @lovesmsslater (418K followers)

9. @iamthatenglishteacher (5.8M followers)

10. @mrmonroeandnala (1.4M followers)

11. @thatnewteacher (570K followers)

12. @mrs.woolleyin5th (5.8M followers)

13. @alivictoriax (27.4K followers)

14. @mrs_stacy (94.3K followers)

15. @aymteacher (25.4K followers)

16. @paigeemorgan5 (501.9K followers)

17. @itsmekhaliav_ (340.9K followers)

18. @kindergarten_kitties (41.3K followers)

19. @teachinglittlewonderz (168.5K followers)

20. @livingforthesummer (80.9K followers)

21. @love2teach1330 (710.4K followers)

22. @larrylexicon (1.9M followers)

23. @baileymwright (30.6K followers)

24. @noellelovessloths (5M followers)

25. @myclassroomdiaries (371.5K followers)

YouTube

1. Life With Mrs. Jamaica (2.62K subscribers)

2. Kathy Kellogg (14.4K subscribers)

3. Madison Leigh Maryan (67.2K subscribers)

4. Cristina Himelhoch (1.88K subscribers)

5. Mr. Kyle Cohen (17.4K subscribers)

6. Kristen Guarino (1.22K subscribers)

7. The Lettered Classroom (87.5K subscribers)

8. Miss Miller's Moments (501 subscribers)

9. Kia Cyntrice (4.2K subscribers)


10. Sparkling Speducator (2.34K subscribers)

11. The Art of Funology (4.19K subscribers)

12. Mrs. Katie in Elementary (18.8K subscribers)

13. Pocketful of Primary (590K subscribers)

14. Bailey Russell (472 subscribers)

15. Amanda Monroe (48.1K subscribers)

16. Chuntell Thomas (1.81K subscribers)

17. The Trauma Informed Teacher (1.27K subscribers)

18. HeyJolyna (2.44K subscribers)

19. Kate Buckland (4.72K subscribers)

20. Ms. Johnson Teaches (12.8K subscribers)

21. I am Karina Lee (1.17K subscribers)

22. Becca Davis (15.3K subscribers)

23. Darin Nakakihara (15.3K subscribers)

24. Online Teacher Allyson (561 subscribers)

25. Kinder & Kindness - Courtney Brink (1.85K subscribers)
Topics: Back-to-school, Teacher's Favorites, Thrive, Learning Styles