"The more you know about the past, the better you are prepared for the future." - Theodore Roosevelt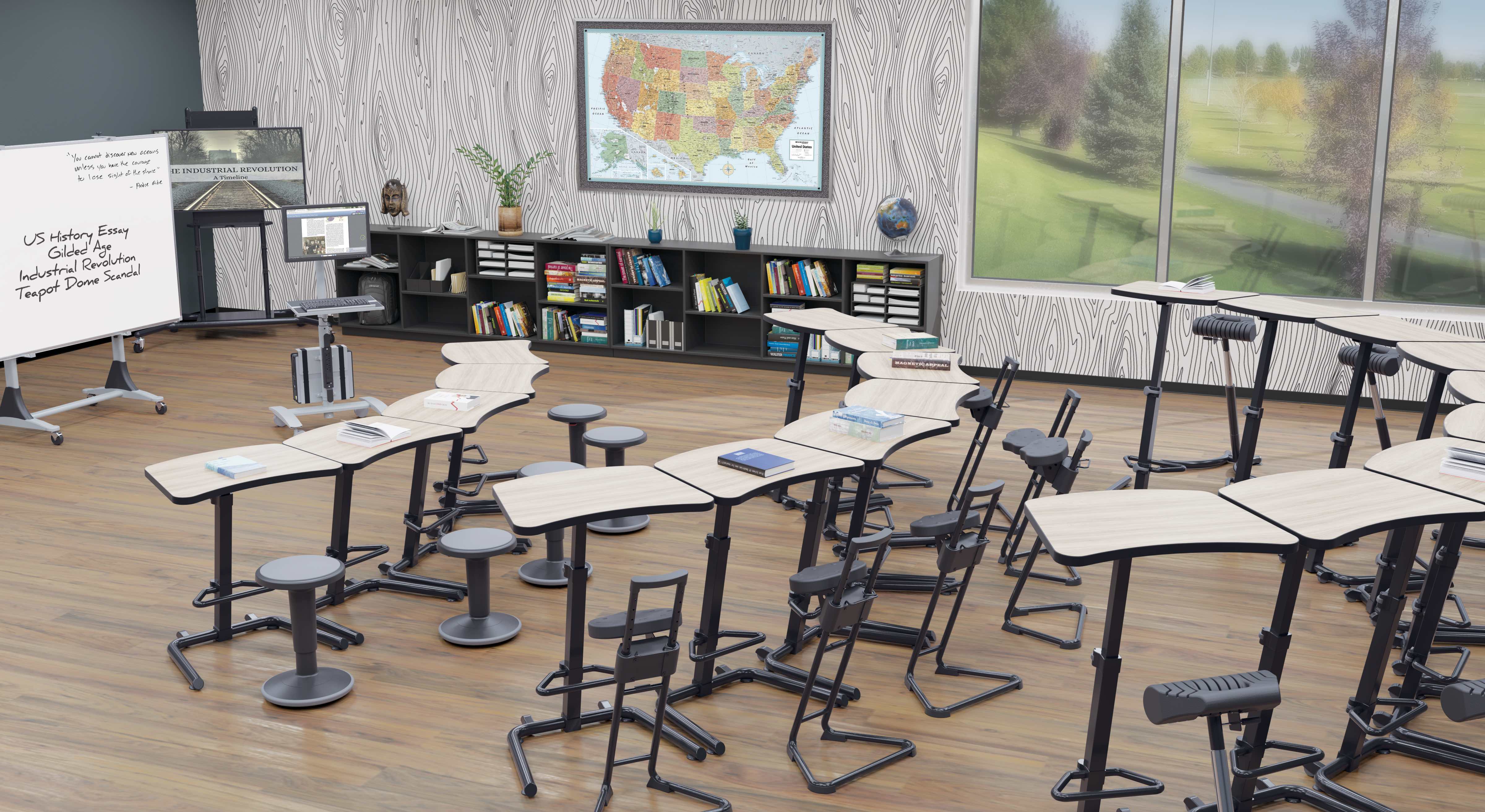 All Eyes on Thee - Achieve and Maintain Your Students' Attention
Attention span and focus - how do we set up our classrooms for students to feel focused and engaged? This can particularly be a problem in hands-off style classes like History or Social Studies. How do we connect with each one of our students while fostering a sense of community? Here are a couple ideas to maximize time and space in the classroom while getting the most focus from each of your students.
The Tiered Effect
Create layers from the front to back of the class by placing height adjustable desks in different height settings throughout your room. This configuration allows every student to have direct eye contact with the instructor, as well as a clear view of whiteboards or projection screens, increasing attention and information absorption. The pneumatic mechanism in our Up-Rite Student Desks make height adjustability a breeze.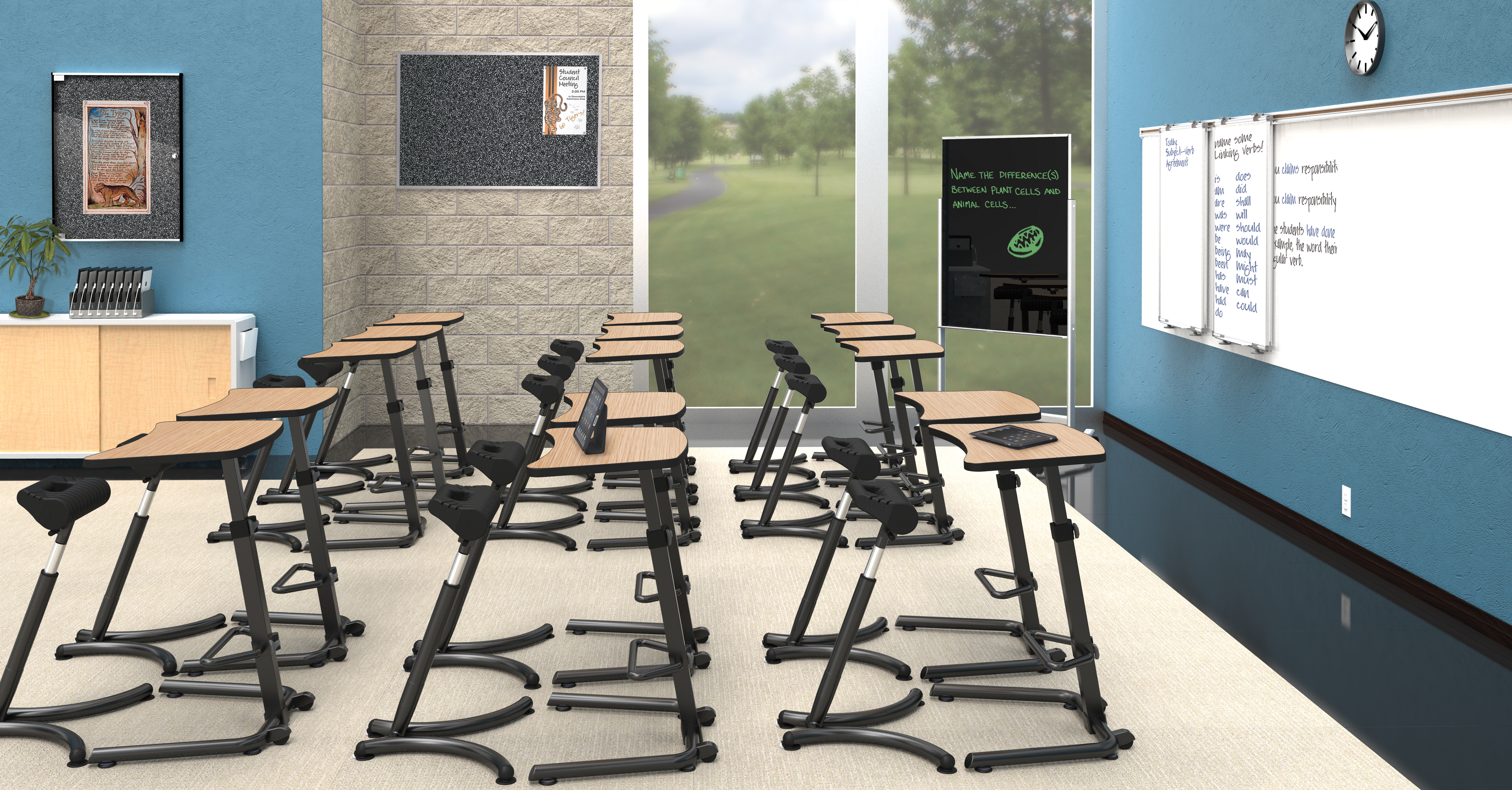 Multi-Purpose Visual Communication Tools
Consider an interactive setup where you combine traditional and modern communication and technology products. Videos are proven to captivate an audience, keeping us focused, while writing key points on a board are more likely to be absorbed and remembered long term. The more you see and read it, the more you remember it! Pops of color also draw the attention of students; try adding a Visionary Move Glass Board to your room in a fun color to highlight key lesson points.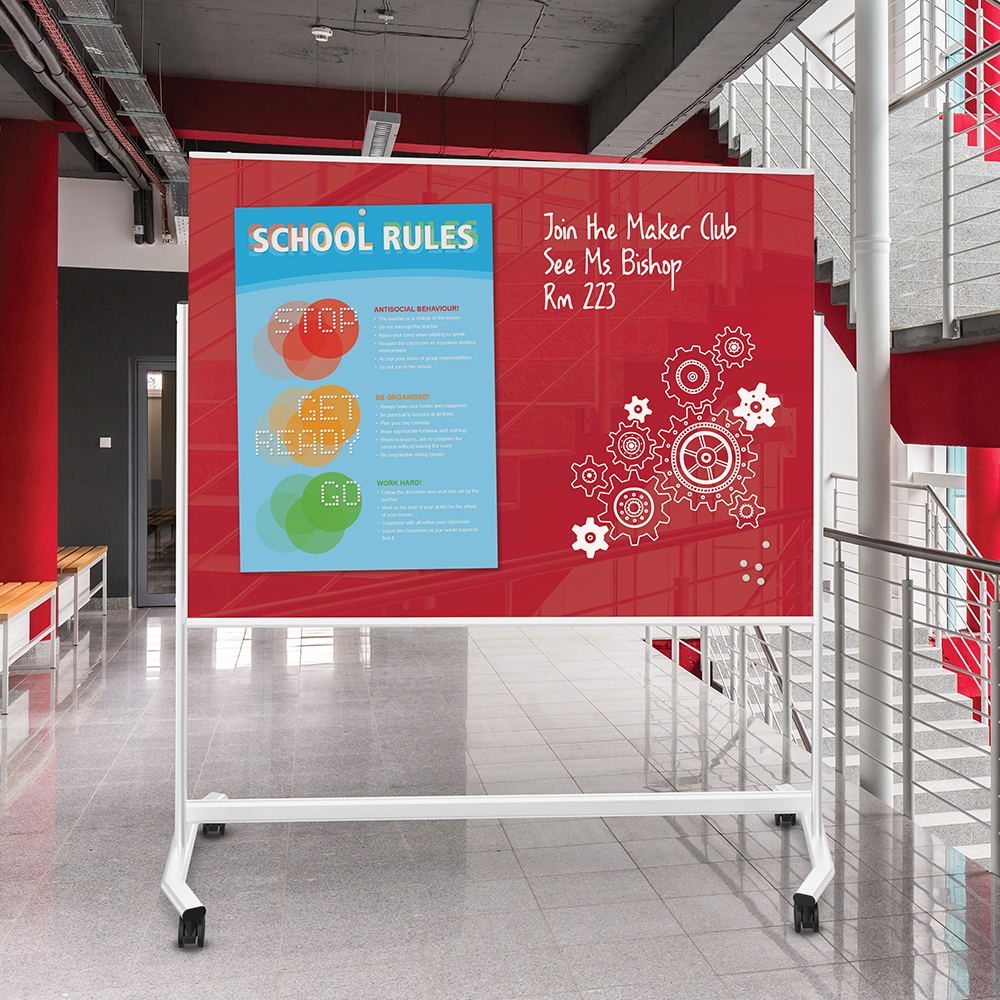 Movement: For Teachers and Students
Inertia is the mortal enemy of an active mind and the best way to defeat it is with movement. Incorporating wobble stools or perch stools, like our Grow Stool or Up-Rite Height Adjustable Stool, in your classroom is a great way to keep students engaged. These products allow micro-movements that stimulate the mind and engage the core muscles, improving circulation and posture. Teachers should consider using mobile podiums or carts that move around the room with them as well!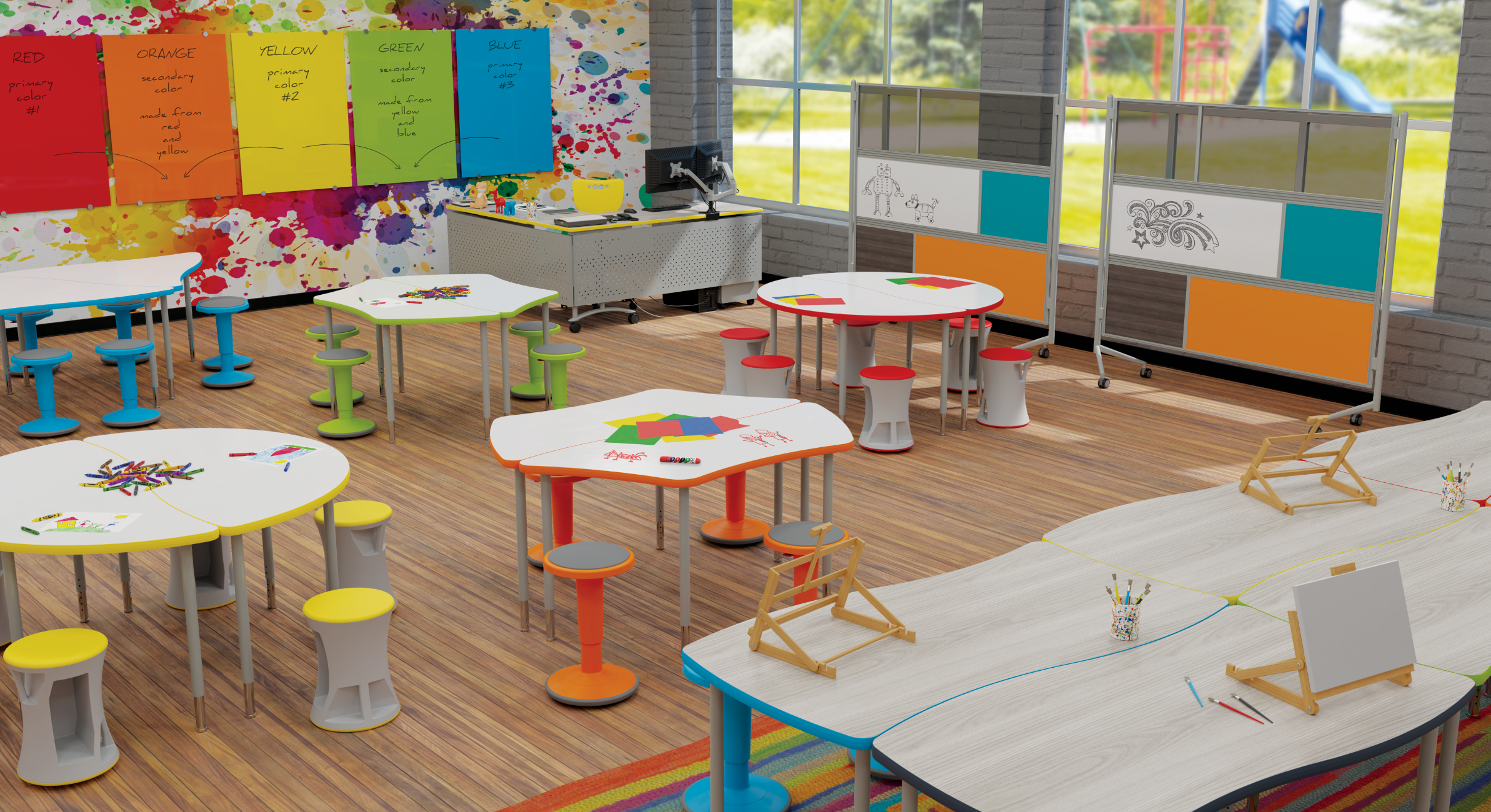 Topics: Design