How Our New Elate Furniture Elevates the Classroom, Office, and Work from Home Spaces
Elate is our newest practical, dynamic line of furniture that is fit to inspire any professional or educational environment. Gen Z-ers are positioned to thrive by taking advantage of the furniture's sleek, modern lines, comfort, adjustability, and intentional design. Outfitting higher education classrooms with Elate furniture elevates Gen Z's learning experience, while placing Elate in the workplace can make them feel important with a designated space, all with the goal of uniqueness, functionality, and encouraging innovation. Just as our Thrive line grows with the user, our Elate line can help higher education students make the transition from college to the workplace with ease. The main priority of the Elate line is to equip Gen Z students and those in the workforce with the tools they need to thrive.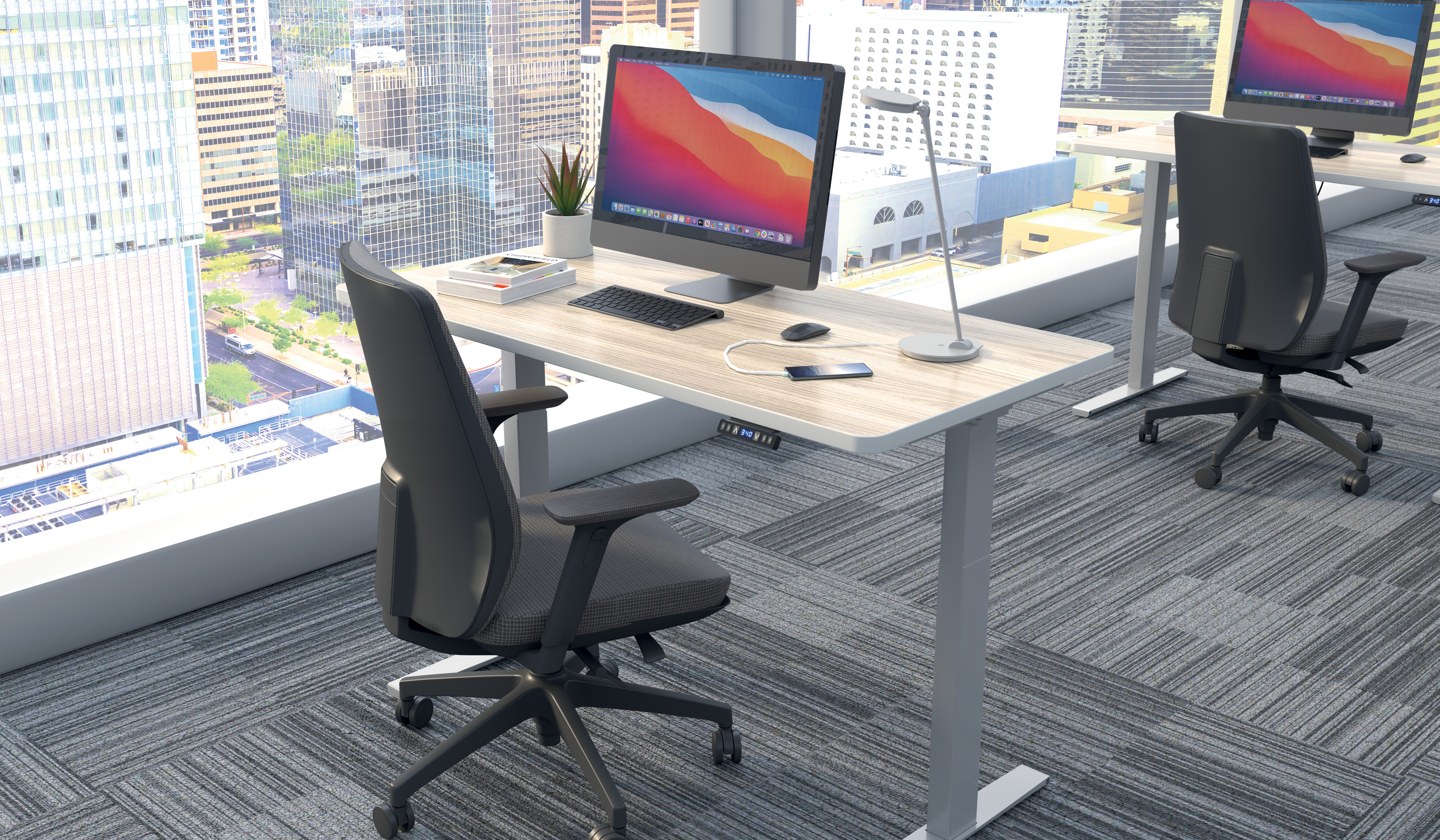 Elate in the Classroom
Higher education classrooms should be inspiring spaces where Gen Z feels empowered to take the reins on their learning journey. That's why college classrooms do better with Elate in the room. Elate Electric Height Adjustable Desks are the cornerstone of any learning environment, available in 2-leg and 3-leg models. Where the 3-leg models are ideal for corner fittings, 2-leg models can be lined up in rows or next to each other to promote community.
Thanks to True Adjust® 17"or 26" of height adjustability, Elate Desks can be easily adapted to sitting, standing, or perching. Sit-to-stand desks are well known to contribute to increased focus, improved posture, fewer energy dips, and variety of other benefits, all equipped to help Gen Z-ers thrive. The motors feature soft start and stop and a gyro sensor anti-collision mechanism, plus a digital keypad with single-touch adjustment with three memory settings, which slides under the work surface when not in use.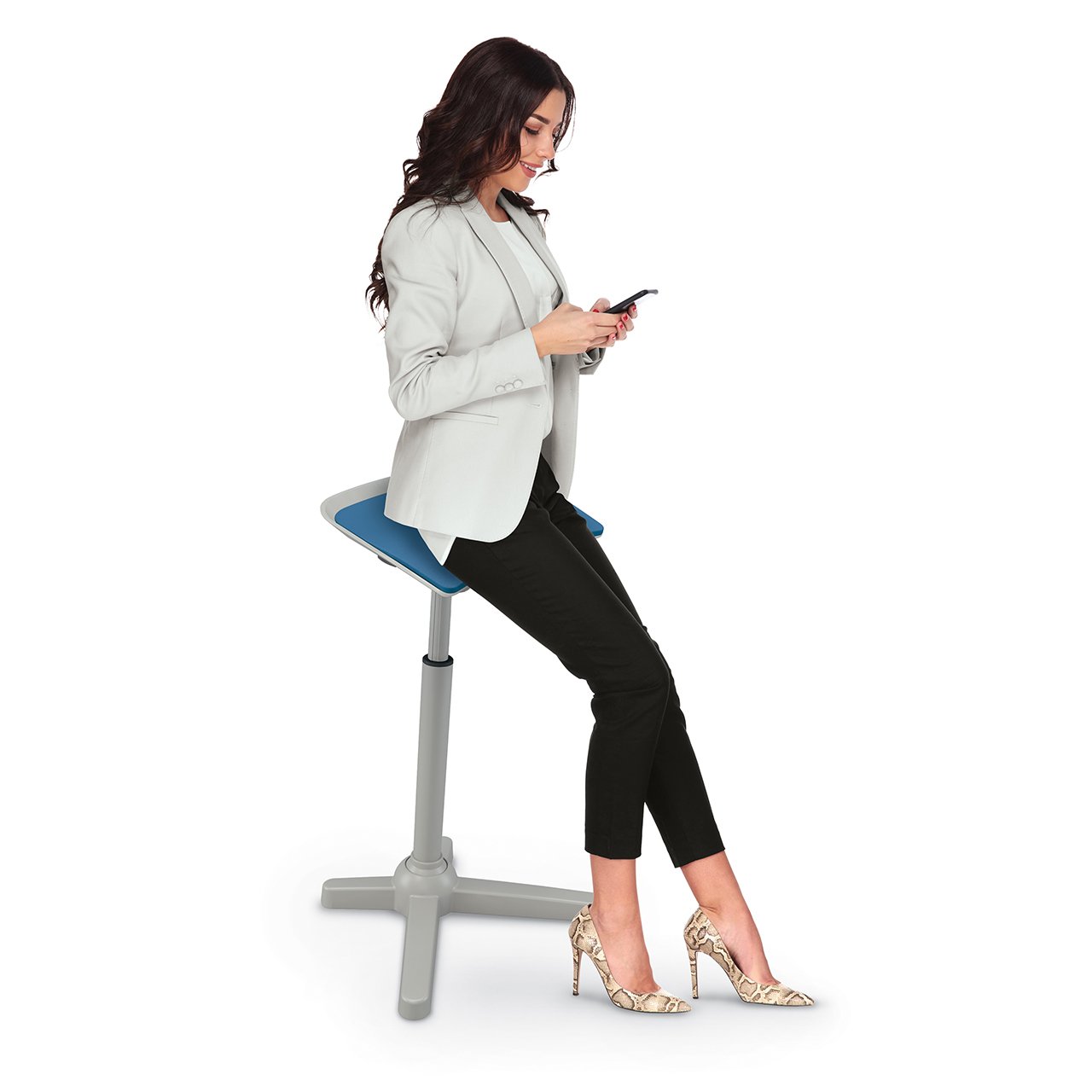 Elate in the Office
Working from the office for 8 hours or more at a time can be put a strain on one's posture. Sitting shouldn't be the only option, but you don't get the luxury of stretching your legs like you do at home, getting some chores done mid-morning to give yourself a break from the grind. It's important to find new ways to work that allow movement and natural energy flow. Enter: the Elate Perch Stool, a half-seated, half-standing option that gives your legs a good stretch while also relieving pressure from the knees and hips. Elate Perch Stool designer Joey Ruiter said, "The art of design happens when you change the way things are perceived. It challenges convention, and creates new stories, interactions and the rarity we want." Perching is an innovative way to get off your feet without sitting, allowing you to lean, move, twist, and reach as needed.
Ideal office environments have a biophilic design, filtering in lots of natural light and sometimes even plants. When that's not possible, or you just want to brighten up the space a little bit, the Elate LED Desk Lamp illuminates desktops without creating hot spots. An environmentally friendly option, LED bulbs last 50 times longer than incandescent bulbs, and up to 10 times longer than CFL bulbs. Elate LED Desk Lamps feature an adjustable single arm body available in three finishes (black, platinum, or white) to coordinate with any environment.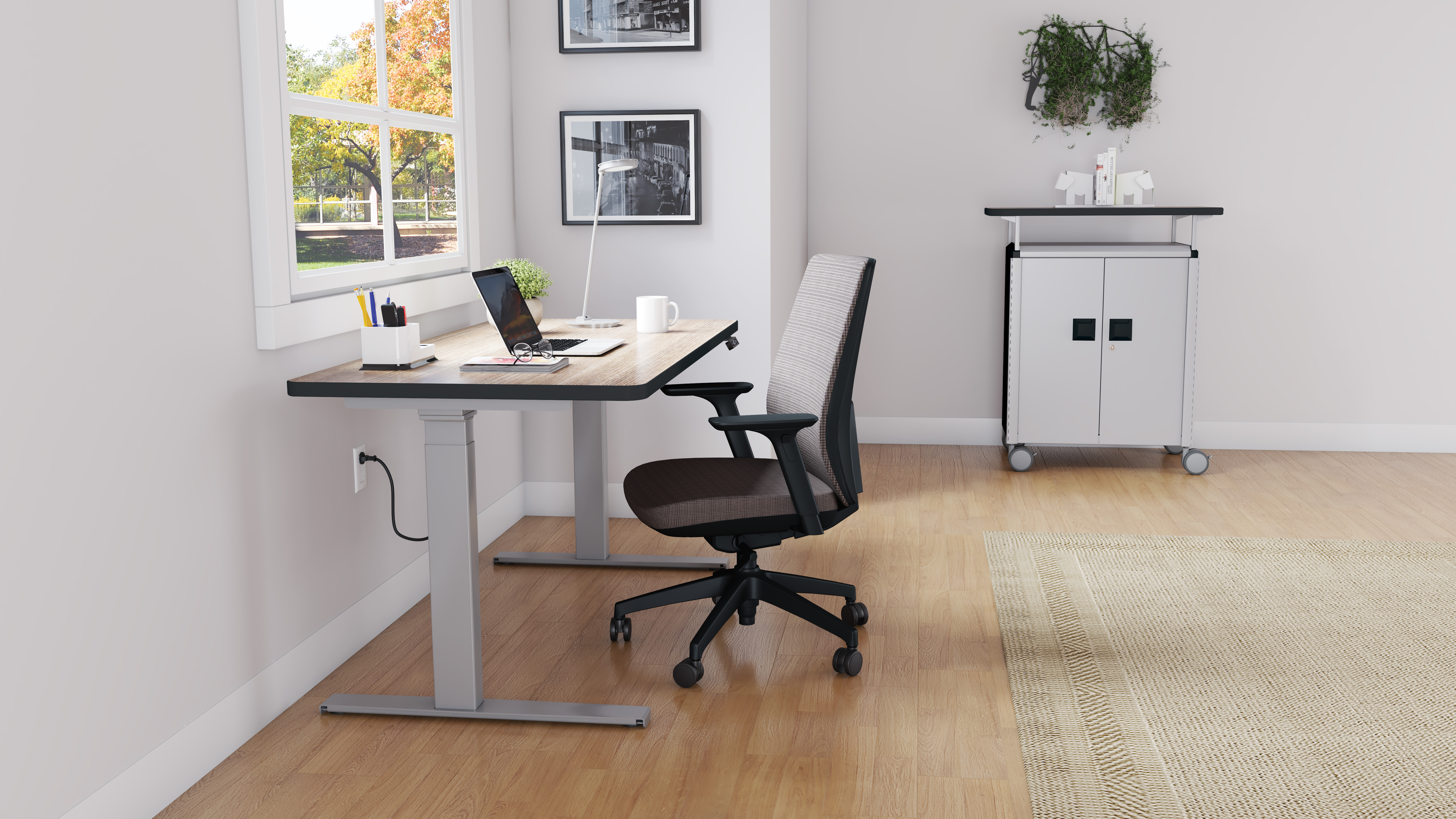 Elate at Home
Many Gen Z-ers are working from home at least partially these days, so your office away from the office deserves the same attention you would give to your work desk. Elevate your work from home space with Elate furniture, particularly the ultra-comfortable and ergonomic Elate Task Chair. This dynamic soft seating helps enforce good posture for the whole day without putting strain on the body. The Elate Task Chair is designed to help Gen Z-ers thrive with all-day use, keeping you in an upright position for hours, minus the back pain.
The Elate Task Chair even has a revolutionary weight-sensitive tilt mechanism, allowing it to sense each user's body weight and recline accordingly. You can adjust your task chair easily with six-position backrest height options for optimal lumbar support, six-position seat depth options, seven-position armrest pads with forward and backward adjustment, and four-position armrest pad adjustment from left to right.