Gen Z is already famous for doing things differently. At school, empathy is popular. As they enter the workforce, they put a higher emphasis on people than profits. They form tighter and more diverse communities than ever before, primarily because their generation is the most diverse than previous ones. Workplaces and schools should also emphasize diversity, equity, and inclusion in order to appeal to Gen Z. In the wake of a global pandemic and the reality of school shootings, Gen Z is very focused on their physical and mental wellbeing. Enter Akt: a family of furniture designed in response to these needs and takes into account Gen Z's call to action. The Akt collection was created to facilitate change, support diverse communities, and can be configured to build collaborative workspaces where Gen Z feels mentally and physically safe.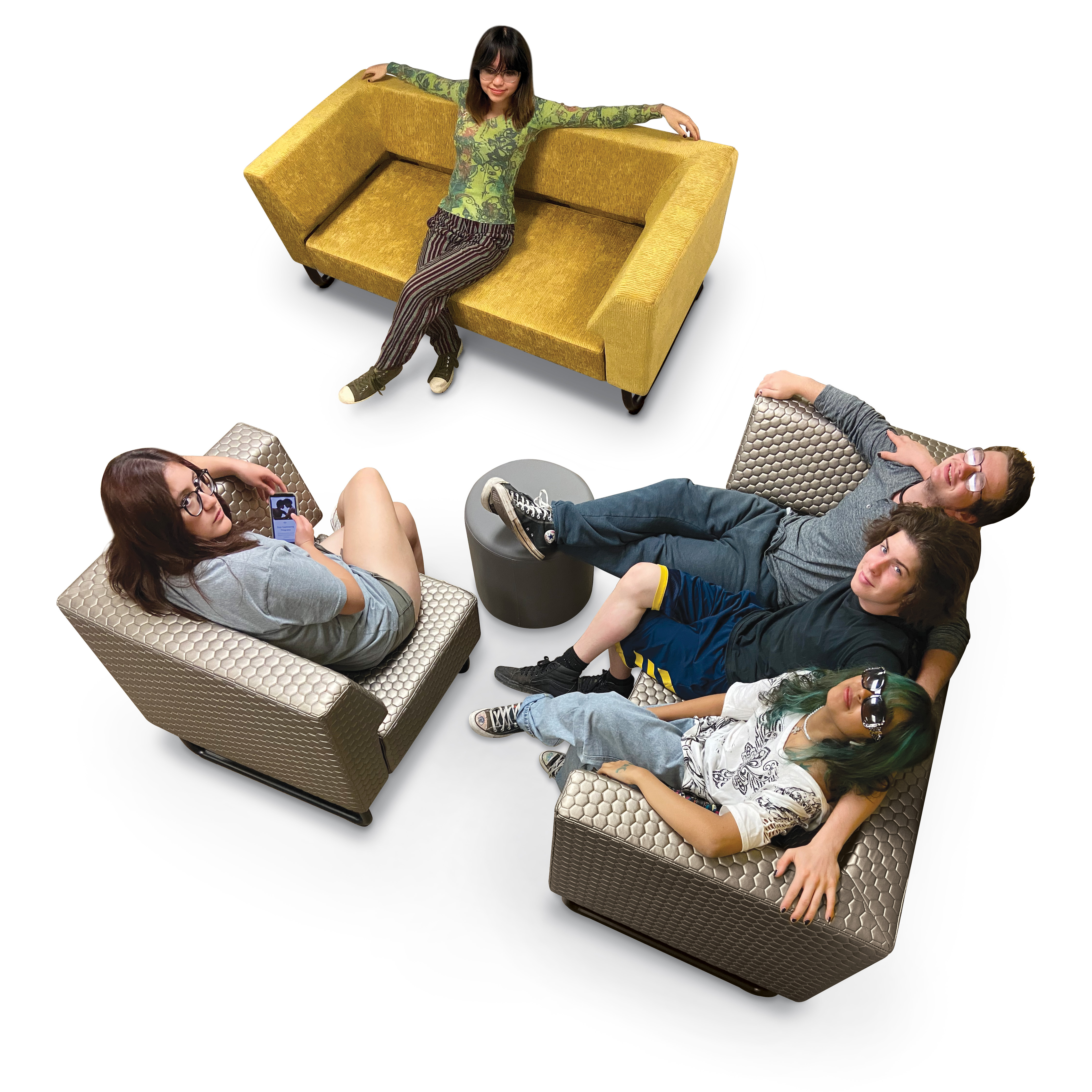 What does Gen Z want to see in the classroom and the workplace?
Flexibility & Change
What Gen Z wants to see most of all in this world is change, and they're here to make it happen. That's why we designed reconfigurable Akt Tables and Chairs to facilitate adaptability to any situation. Equipped with caster wheels, Akt Tables are easily mobilized to join with other tables or to create organized walkways throughout any classroom or workspace. Akt 4-Leg Chairs are easy to retrofit from glides to casters, allowing them to move wherever they're needed. A high density wire base on Stacking Chairs makes stacking them up and out of the way a quick and easy job.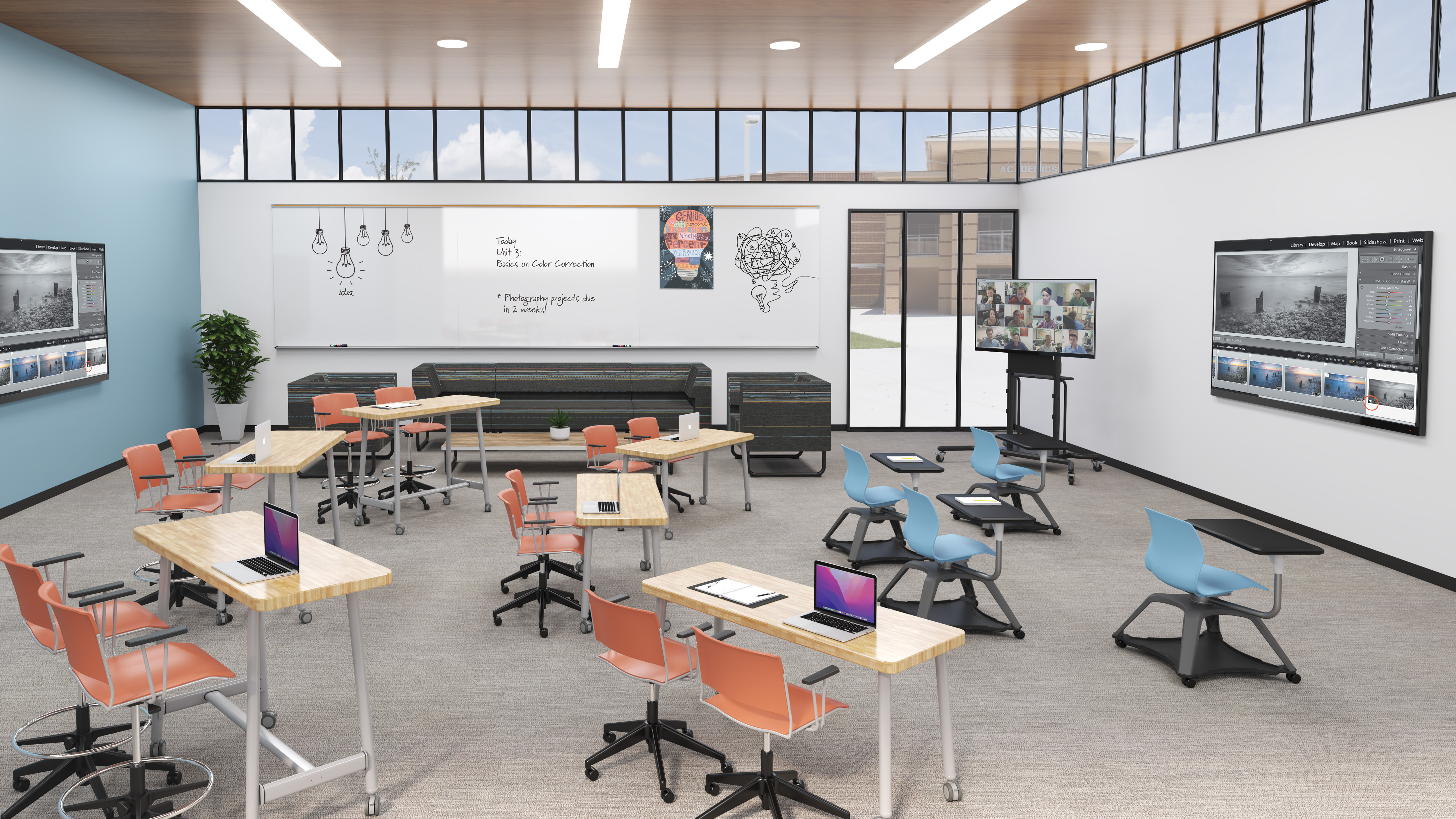 Community & Collaboration
With a focus on community, Gen Z forms welcoming spaces where people with diverse backgrounds can interact. Gen Z is interested in working together because they recognize that they are stronger together. They want offices and classrooms set up and ready to accommodate interactive work, while still leaving space for individual focus. Akt Tables are the perfect place to meet, outfitted with ample surface space for group projects or solo deep work. Available with laminate or butcher block tops, Akt Tables provide a common area to collaborate and stand tall at three adjustable heights for standing sitting, or perching with active Akt Stools.
Diversity, Equity & Inclusion
Gen Z is notably the most diverse generation we've ever seen. Because they form flexible, inclusive communities, they want to see diversity where they learn and work. That's where Akt Lounge Seating and Tables come in. By forming inviting spaces where diverse individuals can come together and form communities, Akt Lounge Seating helps Gen Z discover common ground in the workplace. Multiple seat shapes and sizes of Akt Lounge Seating can be configured to create cohesive, welcoming spaces to establish privacy, study spaces, and other inclusive environments.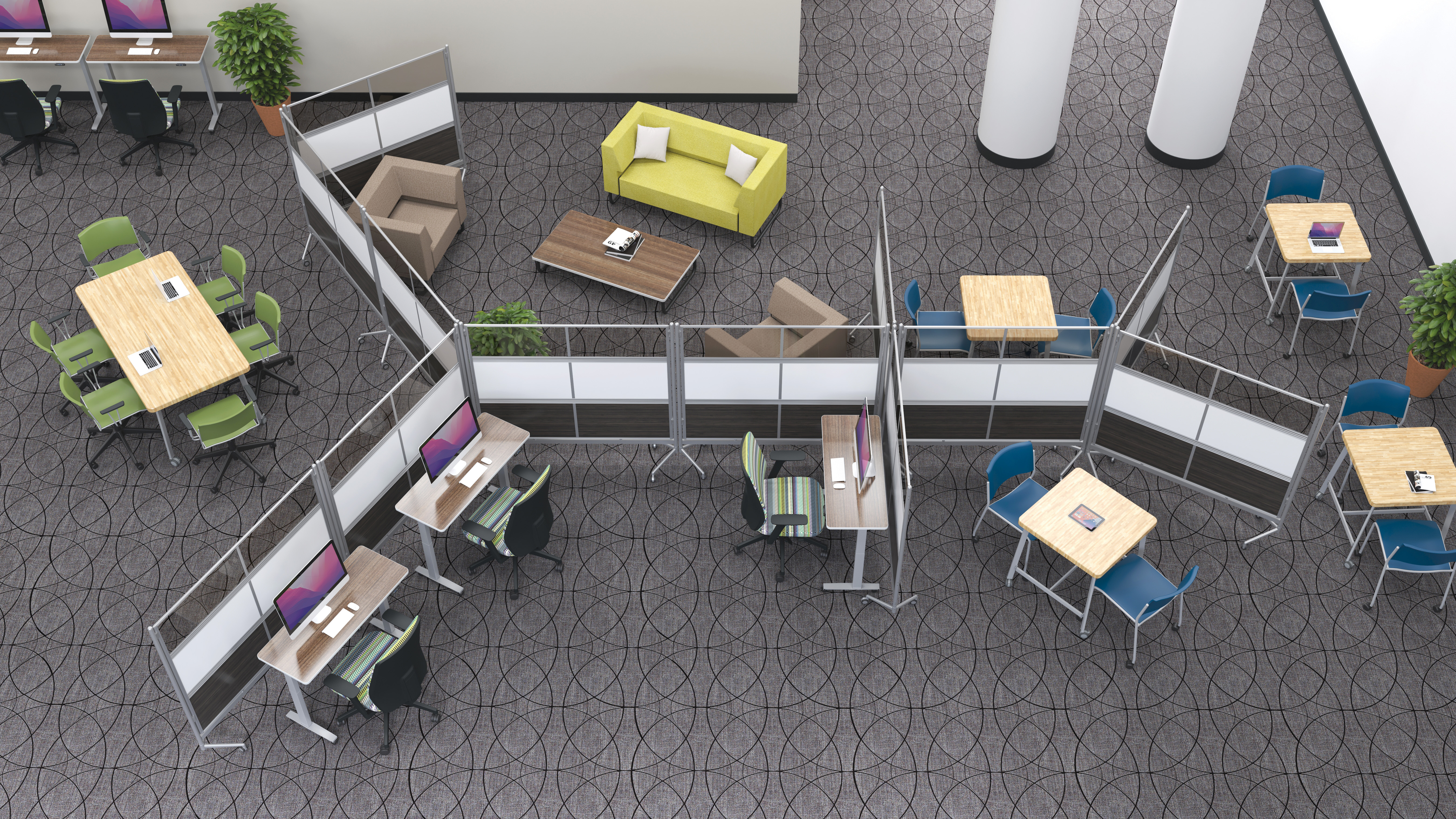 Health & Safety
Gen Z is more in tune with their own physical and mental wellness than previous generations. The reality of school shootings and the long-term effects of the pandemic weigh heavily on the minds of this generation, who experienced it all during their most formative years. We designed Akt to facilitate a safe environment where students and employees can comfortably gather. Akt Lounge Seating and Tables are made to support cleanliness and comfort. Wonderfully soft Akt Lounge Chairs, Sofas, and Loveseats are raised high enough for vacuums or mops to easily clean underneath, and even feature spacers between the cushions and the seatback to prevent dust accumulation. Akt Lounge Tables have a generous 9-inch clearance height above the floor to make cleaning a breeze.
Topics: Design, Active Classroom, Clean Living, Diversity, Equity, and Inclusion, mental health, generation z