Students have had to undergo a seemingly endless string of stressful events over the last few years. Between an increase in school violence and a global pandemic that resulted in learning loss and cancelled social gatherings, students are under a lot of pressure to make up for lost time. That catch-up feeling has created a lot of anxiety, inequity, and isolation, so it is more important now than ever for students to know that they are not going through this alone. Prioritizing social-emotional learning and mental health as students go back to school is vital in shaping a more empathetic, inclusive, and safe classroom environment. MooreCo can help build a classroom environment that's unique to your school and makes use of welcoming design aspects.
Social Emotional Learning
CASEL defines social-emotional learning (SEL) as "the process through which all young people and adults acquire and apply the knowledge, skills, and attitudes to develop healthy identities, manage emotions and achieve personal and collective goals, feel and show empathy for others, establish and maintain supportive relationships, and make responsible and caring decisions." The CASEL wheel defines five core social and emotional areas that support learning and development in social-emotional mental health: self-awareness, self-management, responsible decision-making, relationship skills, and social awareness. SEL can help students Thrive spiritually, morally, and intellectually, as they set out to develop healthy relationships and always strive to make the world a better place.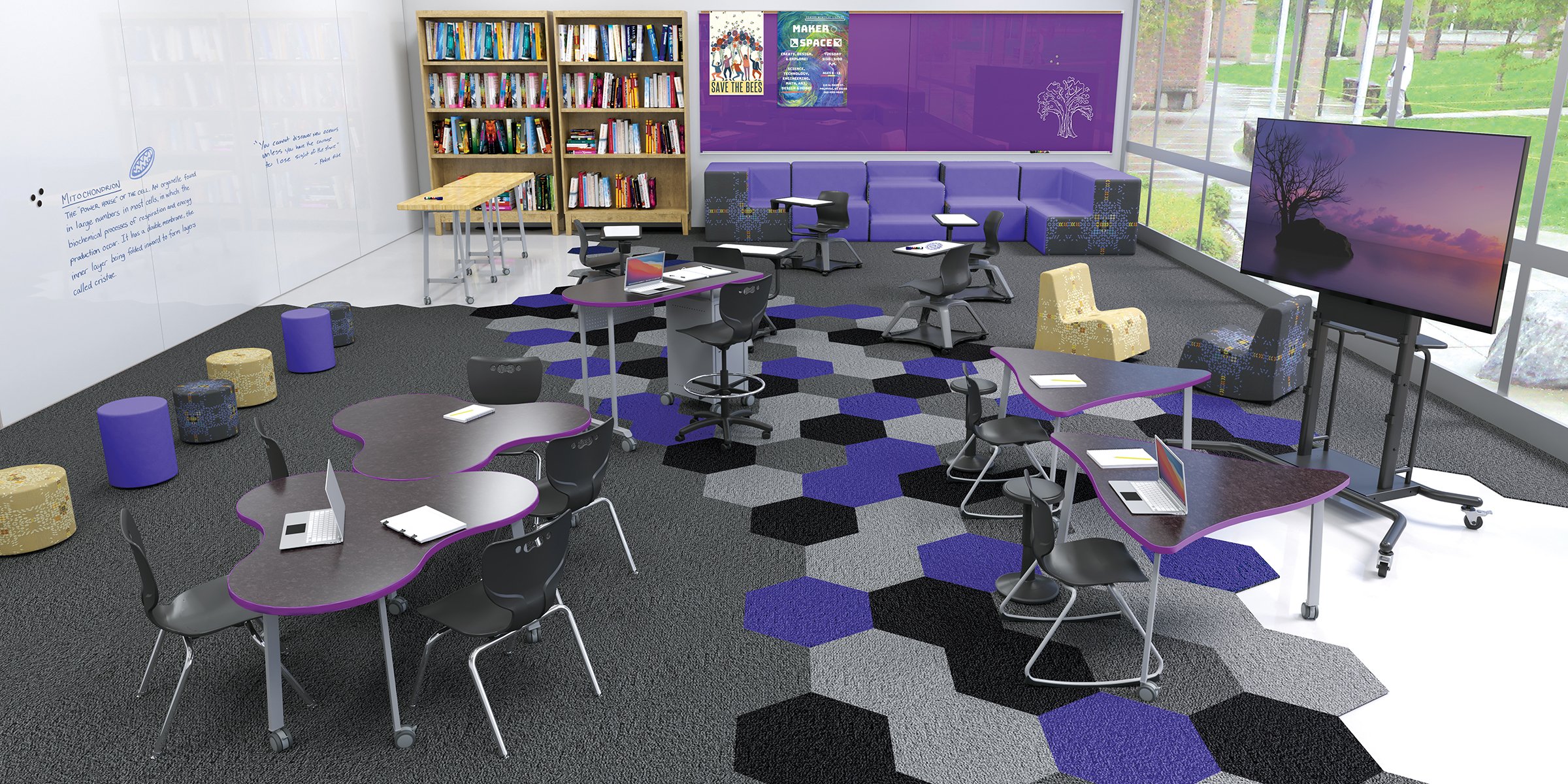 Students coming back to school for another year should feel like their classroom is a safe space. When students feel encouraged to be themselves and share their feelings in the classroom, their spiritual need to feel welcome and safe is met and they can explore self-awareness. Once they have acknowledged their emotions and learned how to navigate them, they can make healthy decisions, some that even include being aware of other people's emotions. There, they begin to build social skills and adjust their behavior and responses with sensitivity to other people.
Incorporating classroom furniture like Hierarchy Creator Desks, which can easily fit together to form a larger round table, encourages group huddles where diverse opinions can be shared. Cultivate a sense of understanding between students with the Liso Glass Wall. Teachers have used this writing space to encourage students to jot down their feelings or leave encouraging notes for their peers at the start and end of every day.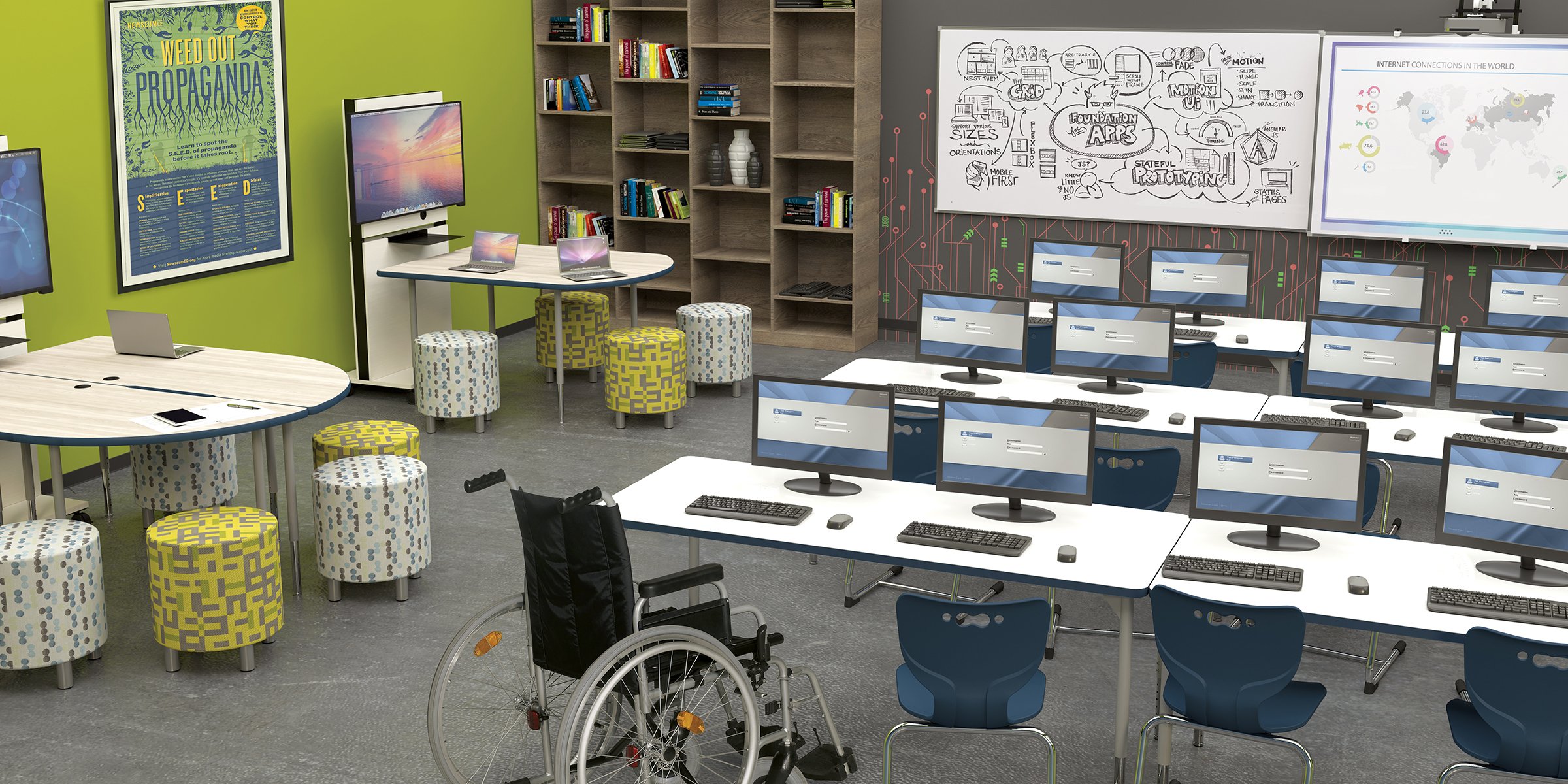 Creating empathy in the classroom can support Diversity, Equity, and Inclusion efforts, giving students a lens through which to see each other. Students build trust in each other by practicing social-emotional learning, reducing inequity and fostering community among peers. Making sure the classroom is equipped with a variety of tools to help students of all learning abilities Thrive takes intentional design. Get ADA-approved equipment, like the ADA-accessible Hierarchy Creator Desk, and implement a Hierarchy Grow and Roll Mobile Magnetic Glass Board, which stretches almost to the floor so students of all heights can write with ease.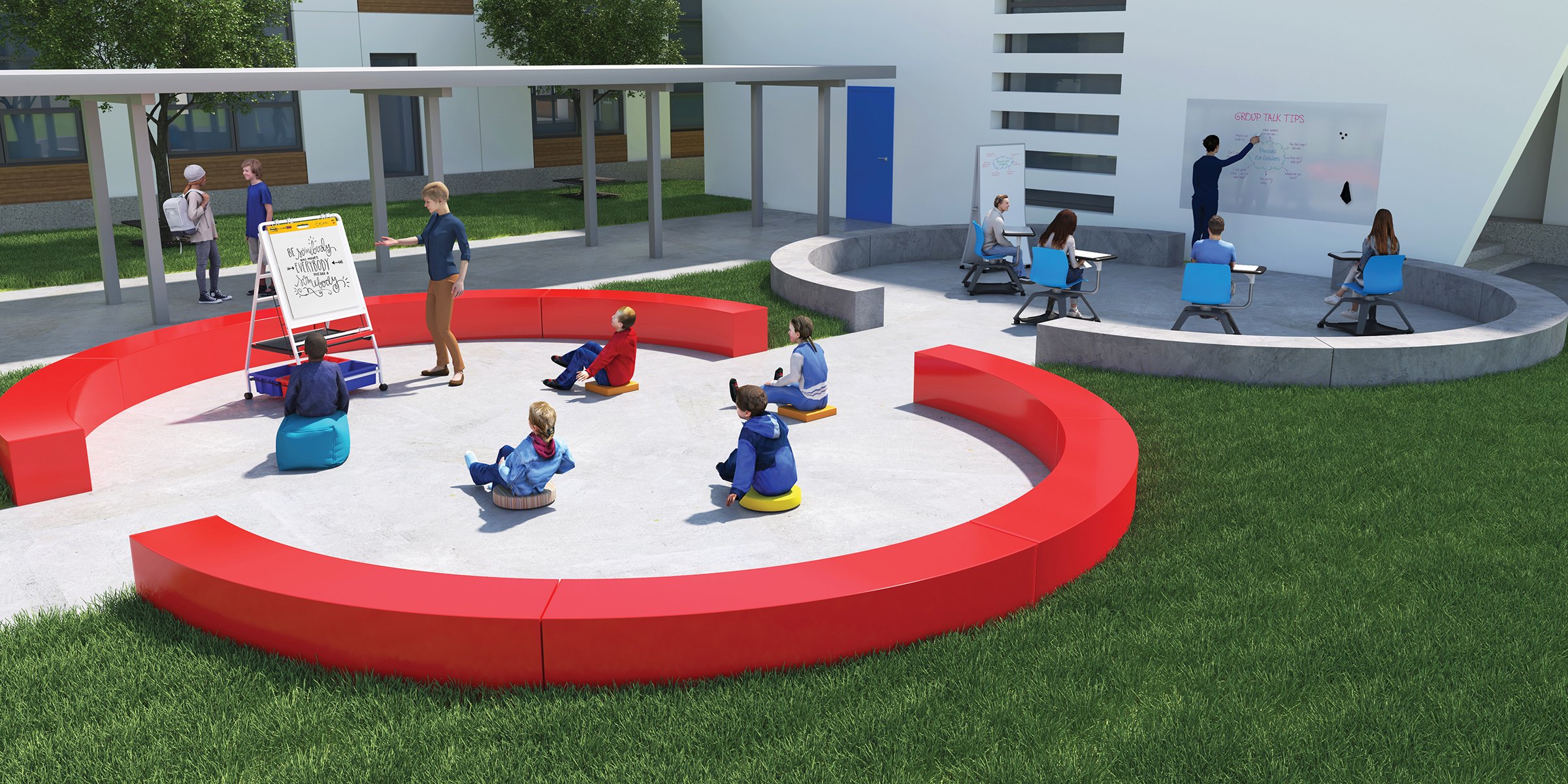 Students may be understandably anxious to return to school this year. Giving them tools to expend excess energy will increase focus and concentration on their studies. The Hierarchy Grow Stool has a built-in wobble rocking motion that allows students to make subtle micromovements while learning. Consider taking the classroom outside, where students and teachers can get a breath of fresh air and use the natural environment to inform each lesson. Being outdoors has a physical effect on our nervous system, reducing blood pressure, heart rate, and stress hormone production. Seating like Outdoor Beanies by MooreCo and Enroll® Hierarchy Tablet Chairs and visual communication tools like the Visionary® Curve Colors Mobile Magnetic Glass Board make classrooms mobile and flexible enough to happen anywhere.
Topics: Covid-19, Back-to-school, Diversity, Equity, and Inclusion, Well-being, mental health