"If a child can't learn the way we teach, maybe we should teach the way they learn." - Ignacio Estrada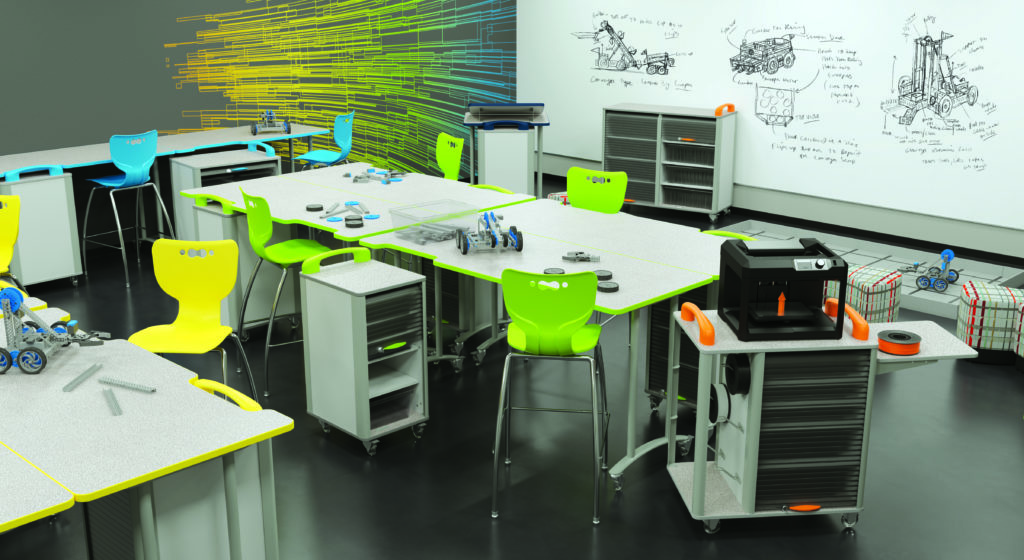 Makerspace: Hands-on Experiences Encourage Confidence
Incorporating makerspace into your classroom has one main purpose: to provide kids the confidence and competence necessary to execute their creative vision. Students utilize technology to create physical and digital inventions. Rooms are set to explore robotics, mechanics, coding, building, engineering and many other areas. The key is for the discovery process to happen by playing and experimenting with a hands on approach. Let's take a look at some ideas on how to incorporate makerspace into your classroom while encouraging a free flowing room:
Students will be reaching out for tools, parts and components for their projects. Carts should always be accessible, without being in the way. Our Mobile Storage Carts feature big handles for easy grip and maneuvering, and 3" skater casters for fast and easy movement. The best part? The carts conveniently slide under our Makerspace Mobile Tables for secure and discrete storage.
Last year alone, schools across the country spent over 500 million USD on 3D printers. The earlier that children learn to use 3D printing technology, the more easily they can integrate it into their thinking when they enter the workforce. Our Makerspace 3D Printer Cart features 6 holders for 3D printer filament, a storage cabinet with 4 adjustable shelves, and a gliding tambour door for secure storing. The detachable side shelf provides extra working surface or an easy way to hold and access printed objects.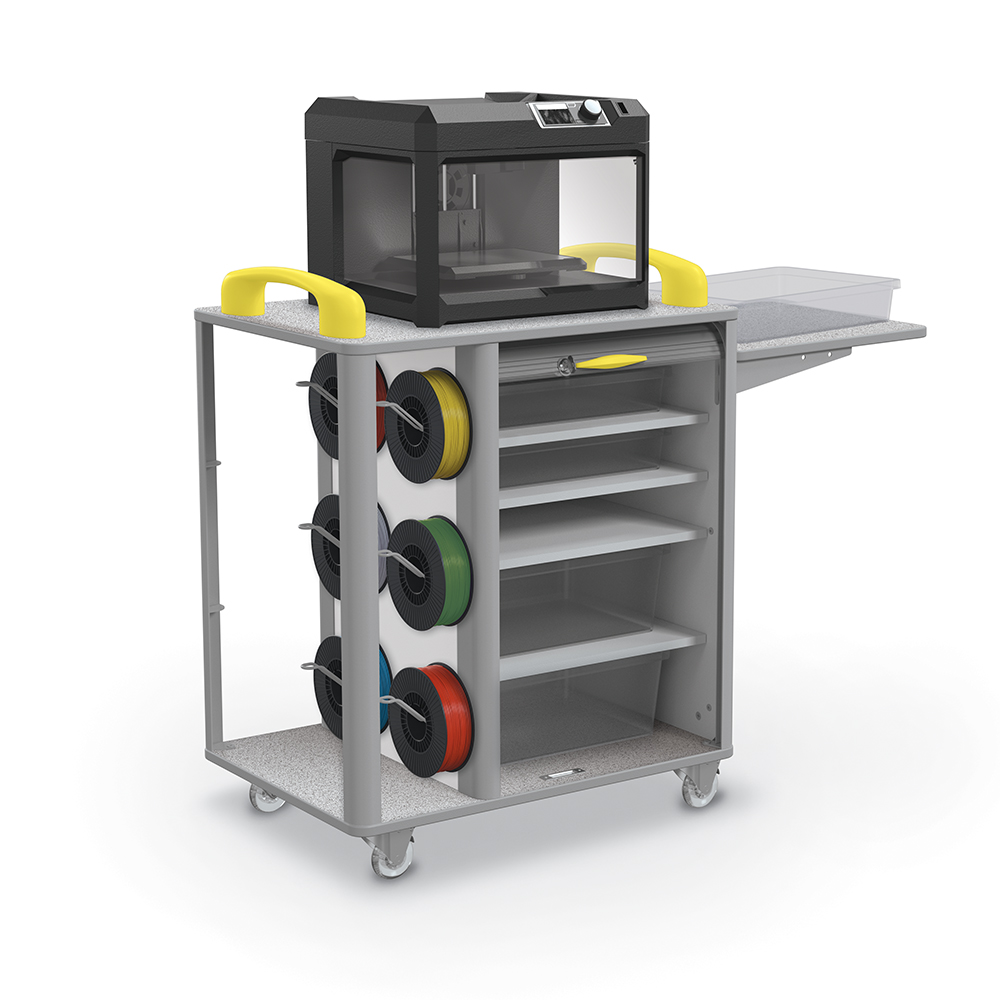 Room to Flow - Physically & Creatively
The goal of having VEX Robotics and STEM programs in classrooms is to have creative thinking translate into actual results. Be sure to provide an environment that supports this! Dry erase tabletops allow students to jot down reminders, doodle, and calculate. The same applies to dry-erase walls. The expanded writing surfaces provide additional room for formulating and solving problems. Have open space for ease of movement and integrate fun accents, such as our grow stools, which stimulate the brain by encouraging active sitting. Add some soft seating poufs to balance the heftiness by creating a relaxing atmosphere.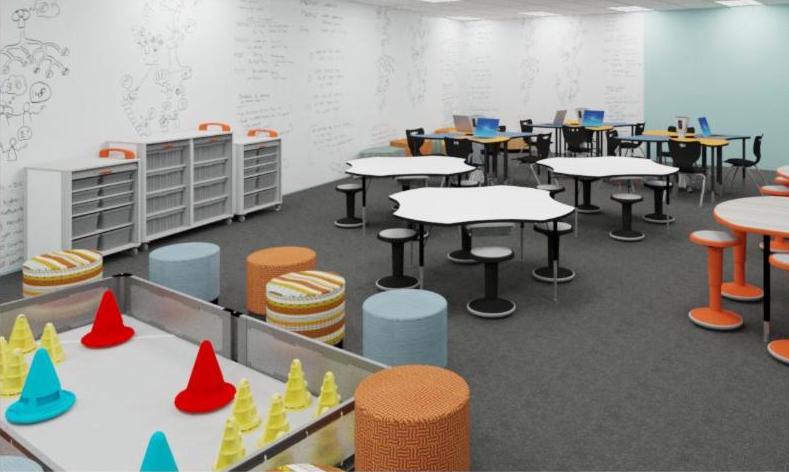 Topics: Design