"Science is a way of thinking, much more than it is a body of knowledge." - Carl Sagan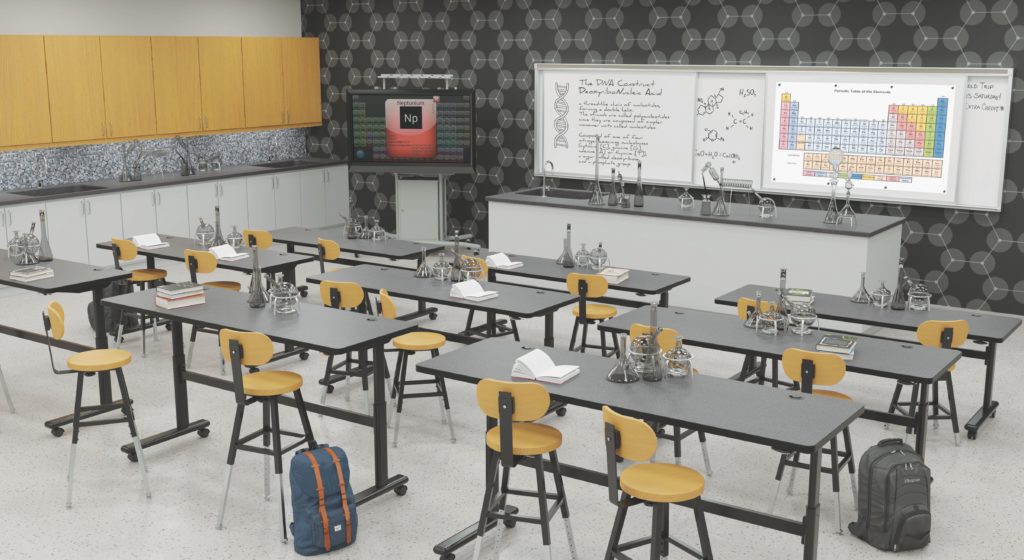 The Science Lab - Explore & Discover!
A place to explore, get excited, and discover! The space requires versatility, natural light, and room for the mind and body to move. As for the layout? Here are a few suggestions to help the lab run smoothly and encourage students to maximize their time and minds during this exciting period in school!
An efficient lab must be flexible to accommodate all branches of science. The use of non-fixed and lightweight furniture makes it easy to rearrange a class and create a fluid lab that can be altered as needed.
Flipper tables are easily adjusted in height. Create a tiered classroom to ensure everyone has direct eye contact with the instructor. Want to reconfigure the room? No worries! Flipper Tables come with casters and easily fold and nest to create open space in the classroom.
Science labs require a variety of equipment and tools. A well-planned storage system makes finding equipment a snap. When tools are easy to find, more class time can be dedicated to lessons and learning, which is what every teacher strives for. Our Makerspace Mobile Tubs feature smooth rolling tambour doors and sleek 3" skate casters for easy maneuverability.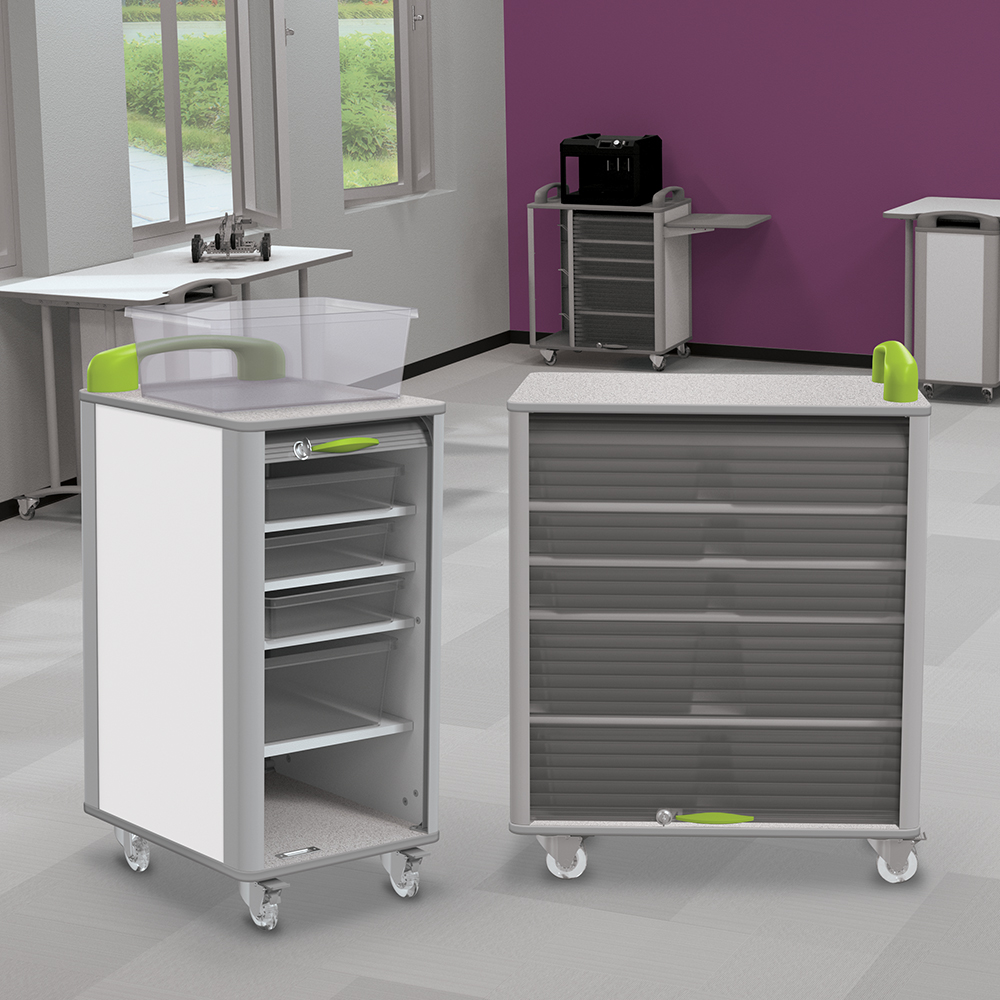 Attention, Attention!
Students get distracted easily and having interesting imagery, or using the walls as projection surfaces will keep them engaged. Adapting your lab to make this possible is a step in the right direction. The Sharewall Spline Wall is a fully trimmed panel system that can be mounted from wall to wall. The magnetic dry-erase surface is easy to write on and erase, and the seamless design creates a smooth, singular writing surface.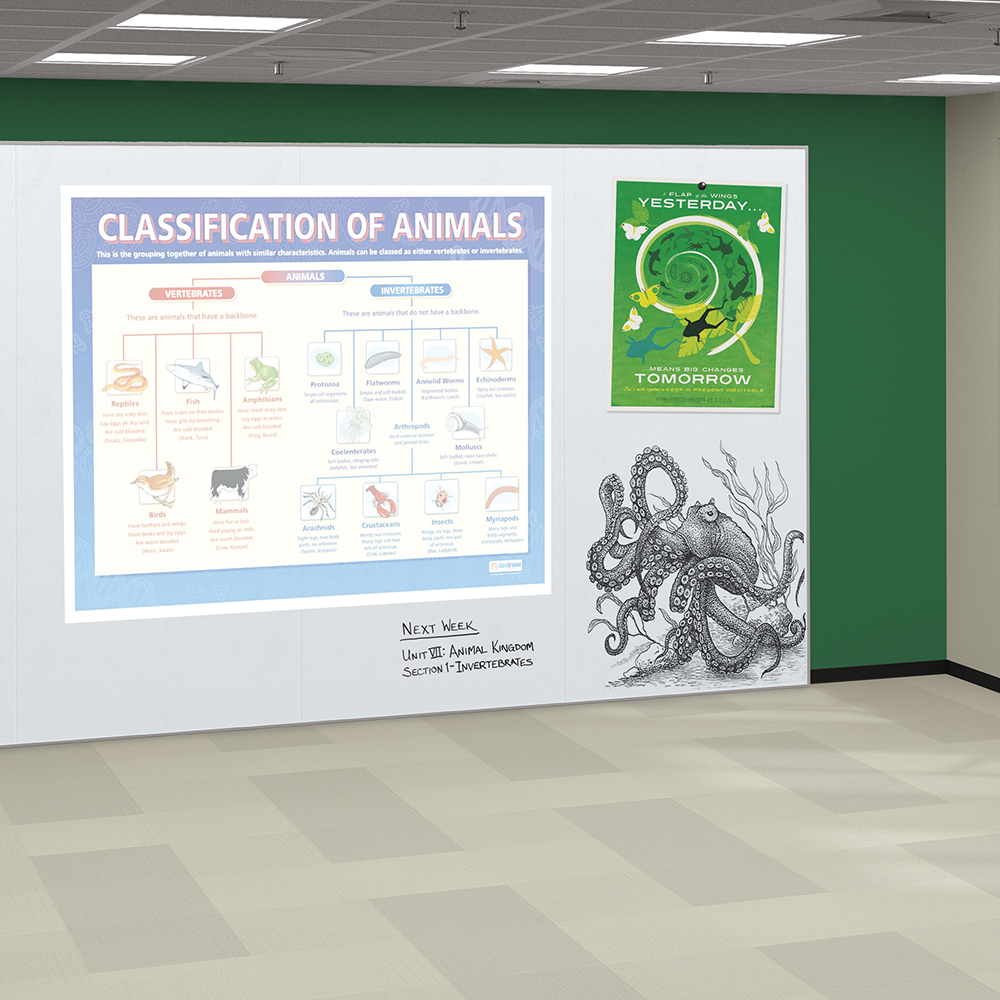 Topics: Case Studies