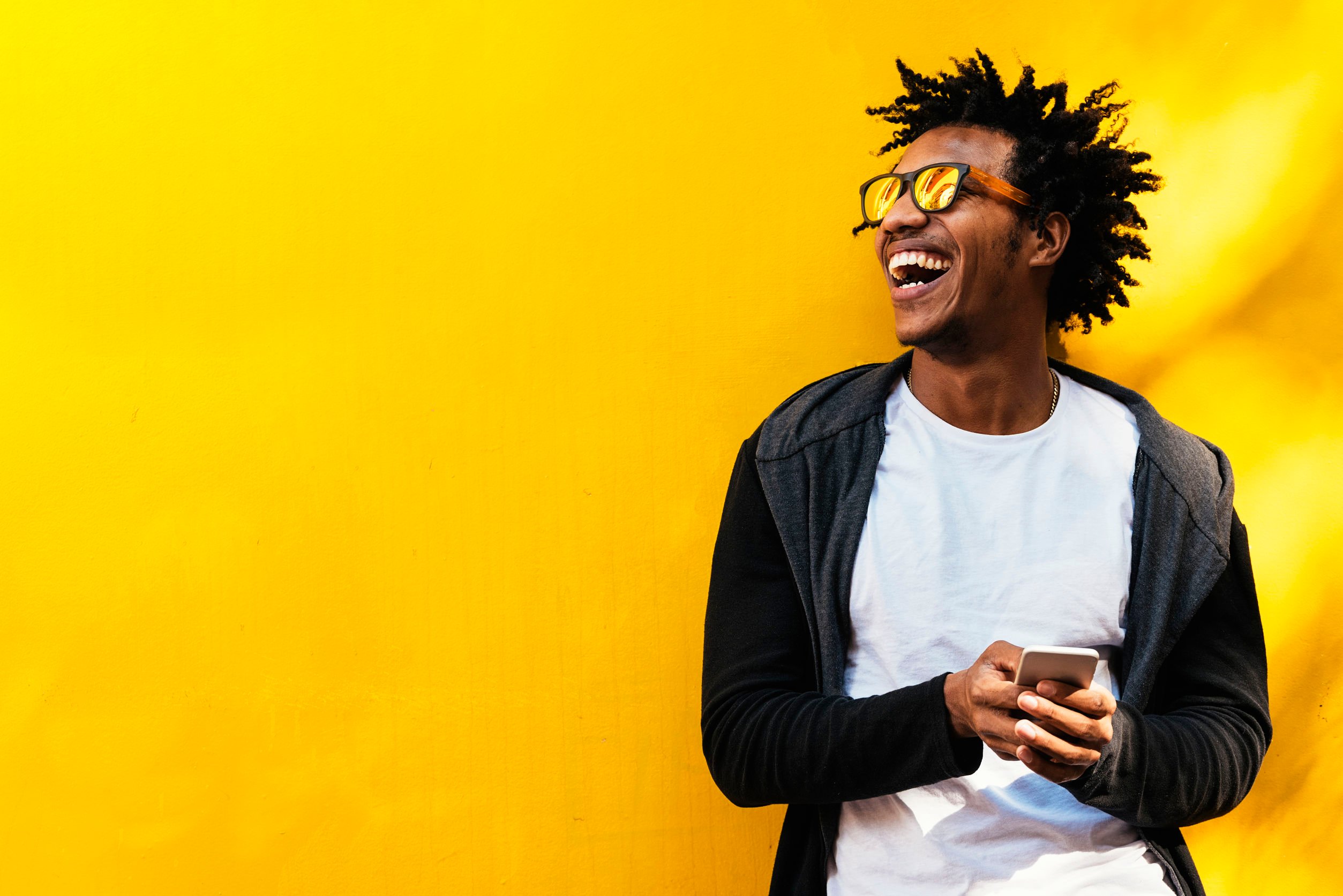 The New Line of Furniture with Human Happiness in Mind
At MooreCo, we never stop improving our products. Just as they are designed to evolve with the user, we understand that each person must evolve to meet to every new circumstance. In life, this means going from being a student to being a part of a workforce. Since 2020, this means changing circumstances for individuals transitioning from virtual to in-person environments and back again.
The keys to happiness vary depending on what stage of life you're in and what challenges you face. That's why we aim to make life better for anyone who enters an educational environment or workspace. In our recent Thrive Forward webinar, we gathered experts in the field of psychology and physiology to explain how people may thrive.
In the first session, we debuted new products for 2021. They reflect a new era. Keeping with the six developmental principles of the MooreCo's Thrive Philosophy, we've added products with happiness in mind. What are you looking for? Our hope is that you find it here.
The MooreCo Keys to Happiness (as told by our new products)
Be heard.
Ask for what you need and listen to those who speak. That's a big part of our design philosophy. That's why we listened to feedback from you. What makes each space more functional, inhabitable, and inviting? We've interviewed teachers. We've spoken to our manufacturing partners. You told us and we listened. That's why we created products like those in the Compass line, that improve upon other models on the market for cabinets and makerspace tables. With over 30,000 options for customization, improved safety features, and better durability than similar products on the market, Compass is ideal for STEM labs and offices alike. Created for inclusion, collaboration, and autonomy, Compass helps your team or class discover a new world together.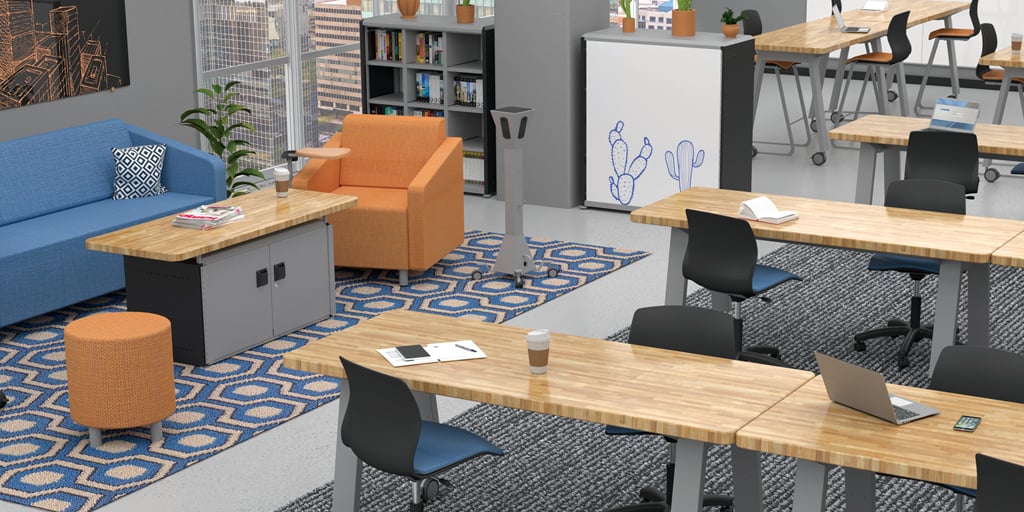 Belong.
Author and researcher Brené Brown says that one key to happiness and mental well-being is not fitting in, but finding an authentic sense of belonging. It may seem a tall order to help students feel they belong with furniture, but in truth, it's easier than you think. Visual and spatial cues can let students of all ages know they are wanted, included, and valued. MooreCo's Director of Product Development, Ryan Haase, notes that our new Seat Pads were created for even the littlest learners to have a place in the room and to know they belong. These multi-use soft seating seat pads are available in multiple sizes, with full-foam construction seat pads that are ideal for use as floor cushions or extra padding on harder seats. Seat pads turn any surface into soft seating with full foam construction that provides max comfort and softness.
Stay Active.
We know that movement throughout the day can help boost mood and productivity. That's why MooreCo's designs are flexible, and promote mobility throughout the day. Our new Akt collection combines the principles of human development to be able to "Akt" with purpose and intention. The Akt Tables are ideally suited for secondary learners, higher education students, and employees in the workforce. With sophistication and sleek style, Akt tables can be used for individual work, collaborative spaces, or team activities. Made of durable 1-1/8″ thick tops, the Akt table surface provides plenty of space for writing or planning, all on a unitized frame for improved structural strength and stability.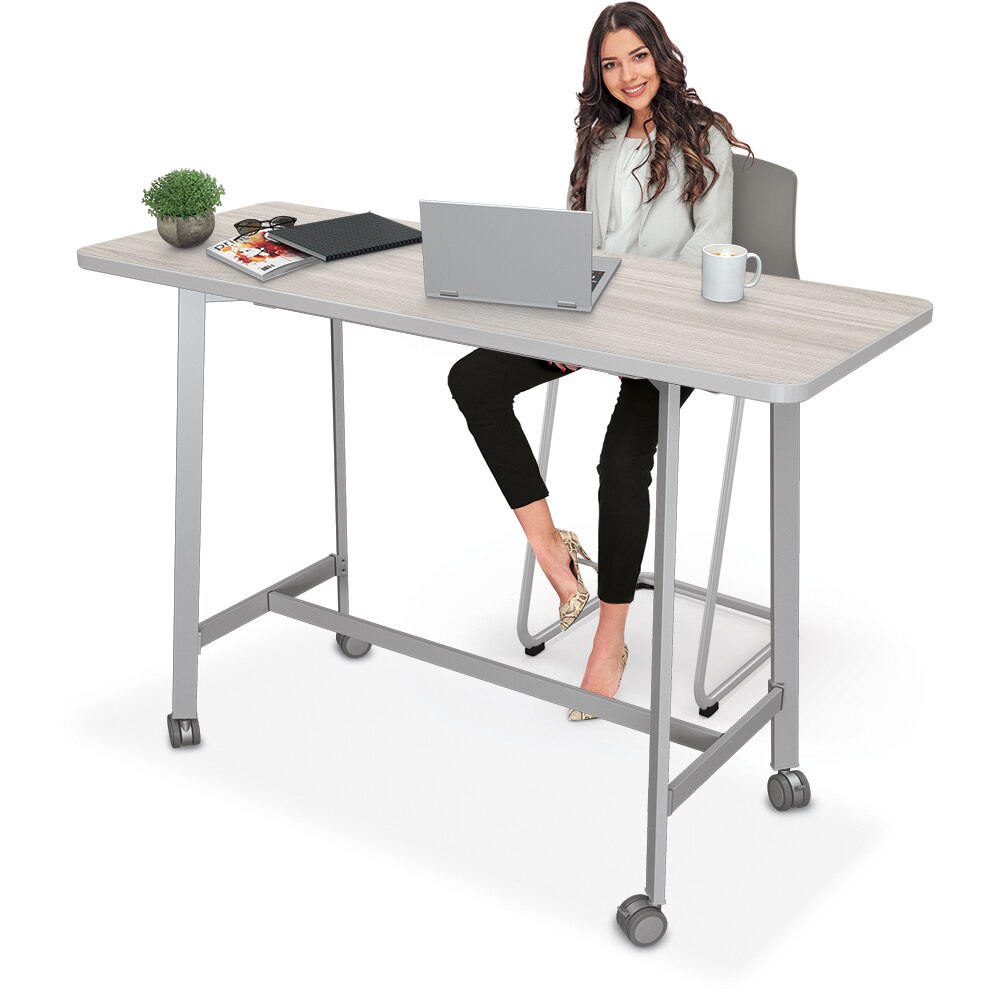 Find Your Community.
Collaboration and communication are a key to life-long happiness. At work and in our community, this can mean sharing ideas and discussing plans. In school, this means learning together and learning from each other, promoting relationships and a sense of inclusion. Our porcelain steel whiteboard top desks provide space for doodling, jotting down notes and ideas, and brainstorming. We're now introducing even more products featuring our porcelain steel surface, including tables in multiple shapes and sizes, and new desks. Any room can be turned into a collaborative brainstorming space with durable surfaces that won't ghost, dent, or scratch. Legs include floor safe glides, or choose optional casters for easy pod configuration.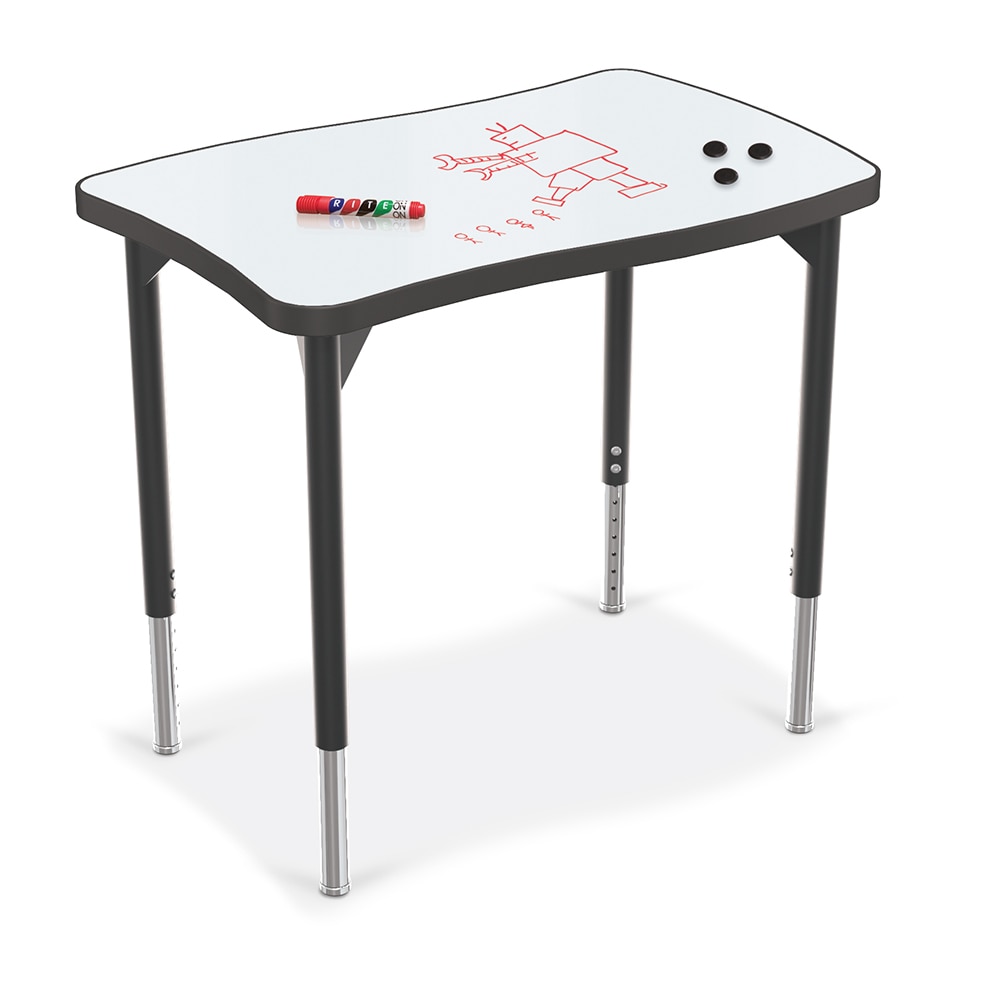 Make the Most of New Opportunities.
As we move into a new era in a post-pandemic world, opportunities abound. With nearly 20% of the American population now fully vaccinated against COVID-19, workplaces and schools will begin to rebuild from learning and financial losses caused during the pandemic. The American Rescue Plan was signed into law just last month. It includes $126 billion dollars for k-12 education and $40 billion for higher education. For these institutions, it's an opportunity to rebuild bigger and better. We hope this means that student health will be more of a priority than ever before. This means caring for the holistic and mental health of children, but also continuing to provide protective solutions for students who are still too young to receive the vaccine.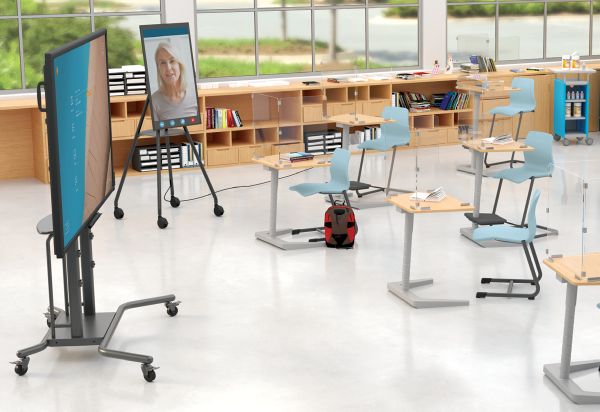 Slow Down.
Finding a time to relax throughout the day is a major component of lasting happiness and finding work/life balance. That's why we created Beanies by MooreCo. Featuring the same soft and comfortable interior cushioning used for our highest quality soft seating, these bean bag chairs come in multiple sizes and versions for both indoor and outside settings. Indoor styles feature an exterior of cozy microsuede. Outdoor Beanies feature 100% machine washable exterior is made of Sunbrella canvas. Both are available in select fabrics and multiple colors to suit any room with style. Beanies were designed with humans of all ages in mind, featuring a standard childproof zipper for hours of play and restoration.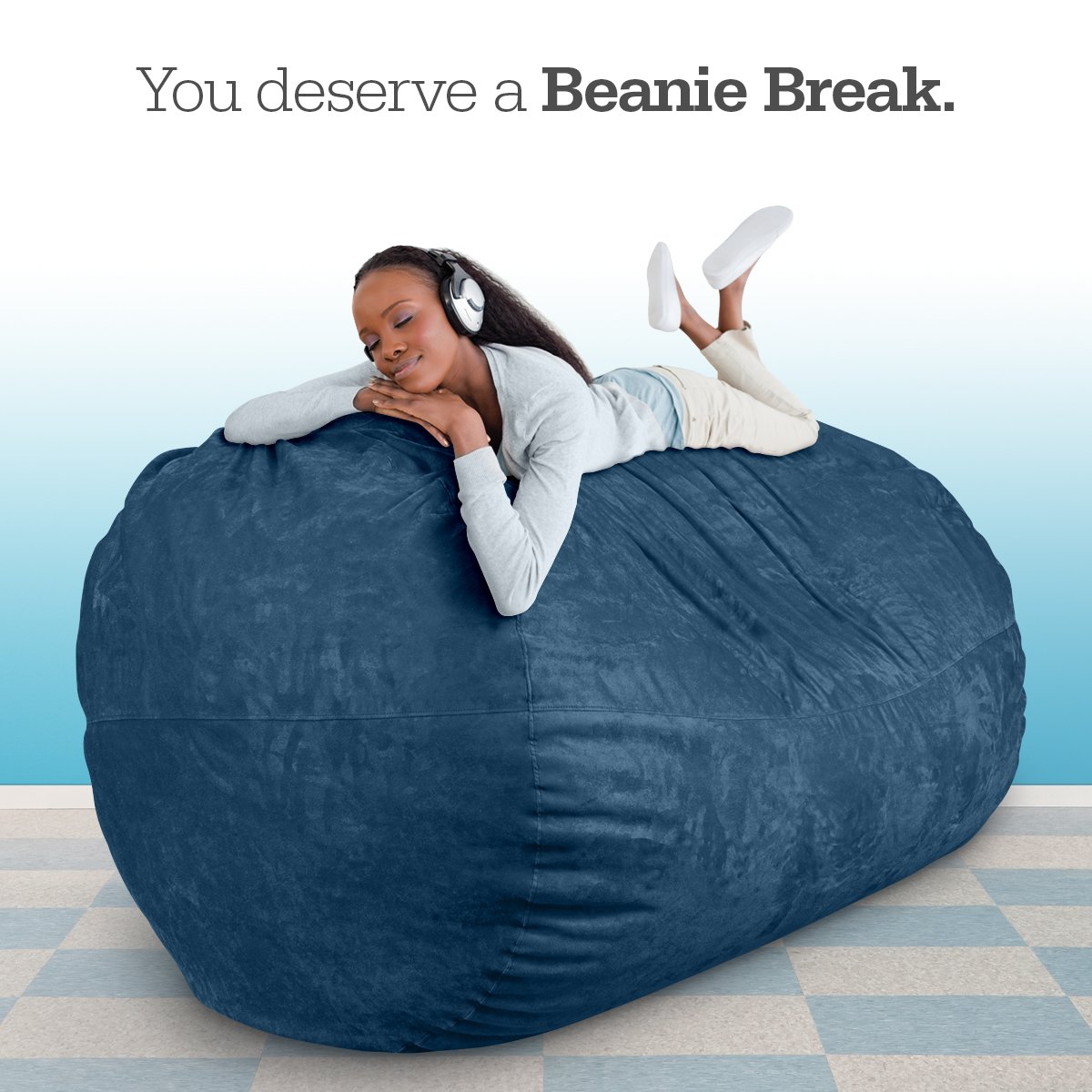 Breathe.
Although there is now a vaccine for COVID-19, we know that it won't go away completely and still poses a threat. Children under the age of 16 are not yet eligible for the vaccine, so protecting them from transmission and infection will be important in the 2021-2022 schoolyear. Because we know COVID-19 is an airborne virus, it's more important than ever to take precautions. That's where the i3CAIR comes in. Through ambient monitoring and data analytics, i3CAIR can improve the wellbeing, health and safety of your work environment or classroom with a real-time overview or the overall history of the indoor air quality with the Wellbeing Index. Monitor the carbon dioxide (CO2) levels, particle matter (pm 2.5), temperature and humidity to ensure the health, safety and productivity of your environment.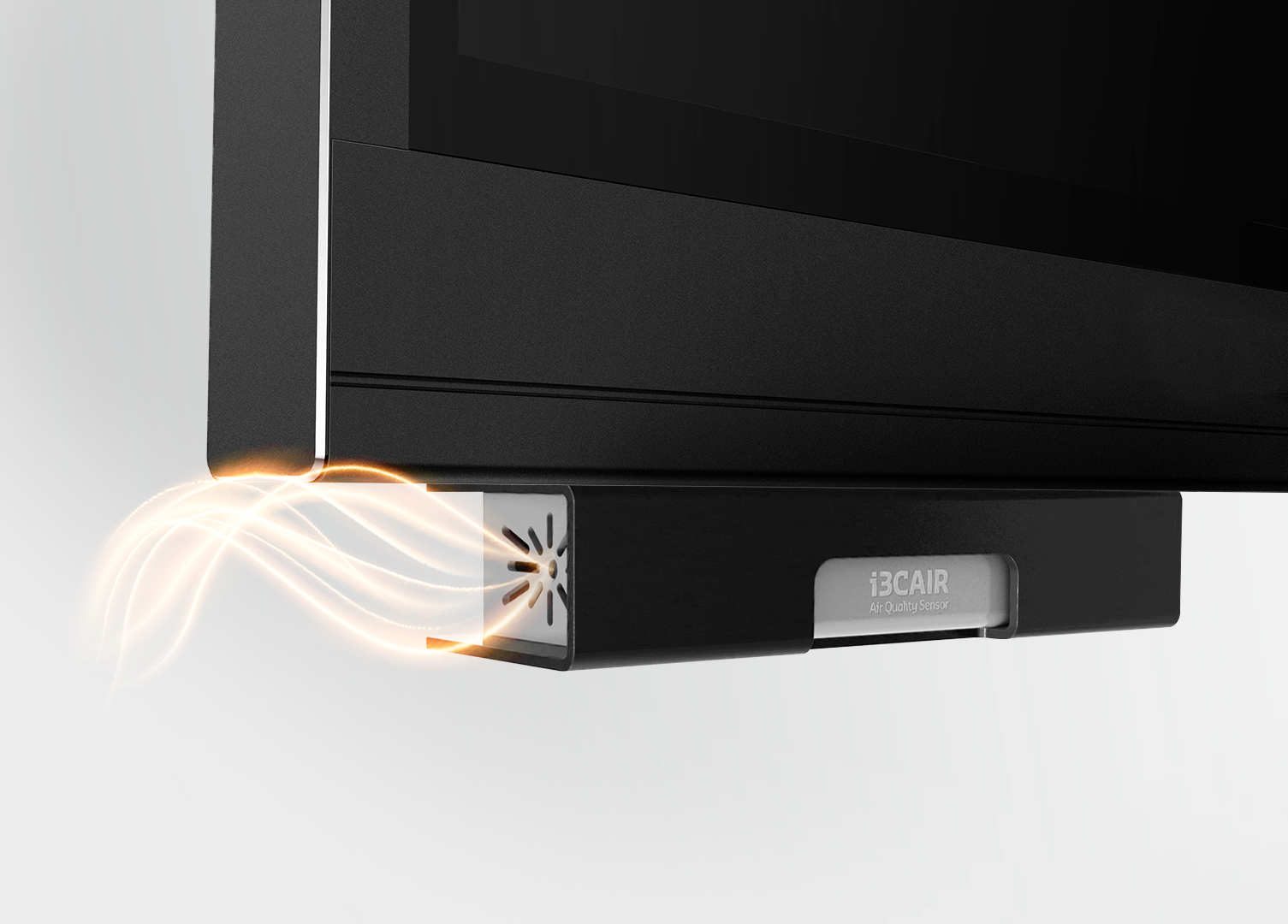 Simplify.
It's spring, which means it's the deal time for cleaning spaces and organizing materials. Organized spaces can reduce anxiety, and every educator deserves to have a simplified space to work and teach in. That's why MooreCo's new Dot Storage Cart is ideal. Easily store Dots and seat pads to create more space throughout the room with our new Dot Carts, available in four variations to suit your needs. Single and double sizes available for 15" and 18" Dots. The single holds up to five Dots, while the double holds up to ten. Dot Carts are designed also to store seat pads. Single holds up to nine 3" seat pads, while the double holds up to 18. Each Dot Cart comes in sophisticated Gray Elm with matching edge band.
Take Care of Your Body.
At our recent Thrive Forward spring webinar, Dr. Lisa Harris and Dr. Amy Rohsner of Healthworks Ergonomics talked about the way to achieve long-term physical health even while working long hours. They said it's all about optimal spinal positioning with plenty of support, and movement throughout the day. We know that pain can negatively affect mental health. That's why we create ergonomic furniture for all-day comfort. Available this month is the Elate Task Chair, featuring customization and adjustment options to provide optimal spinal positioning, tailored to each individual for hours of comfort. This intuitive office chair features a revolutionary weight-sensitive tilt mechanism, allowing it to sense each user's body weight and recline accordingly. The task chair easily adjusts with six position backrest height options for optimal lumbar support, six position seat depth options, seven position armrest pads with forward and backward adjustment, and four position armrest pad adjustment from left to right.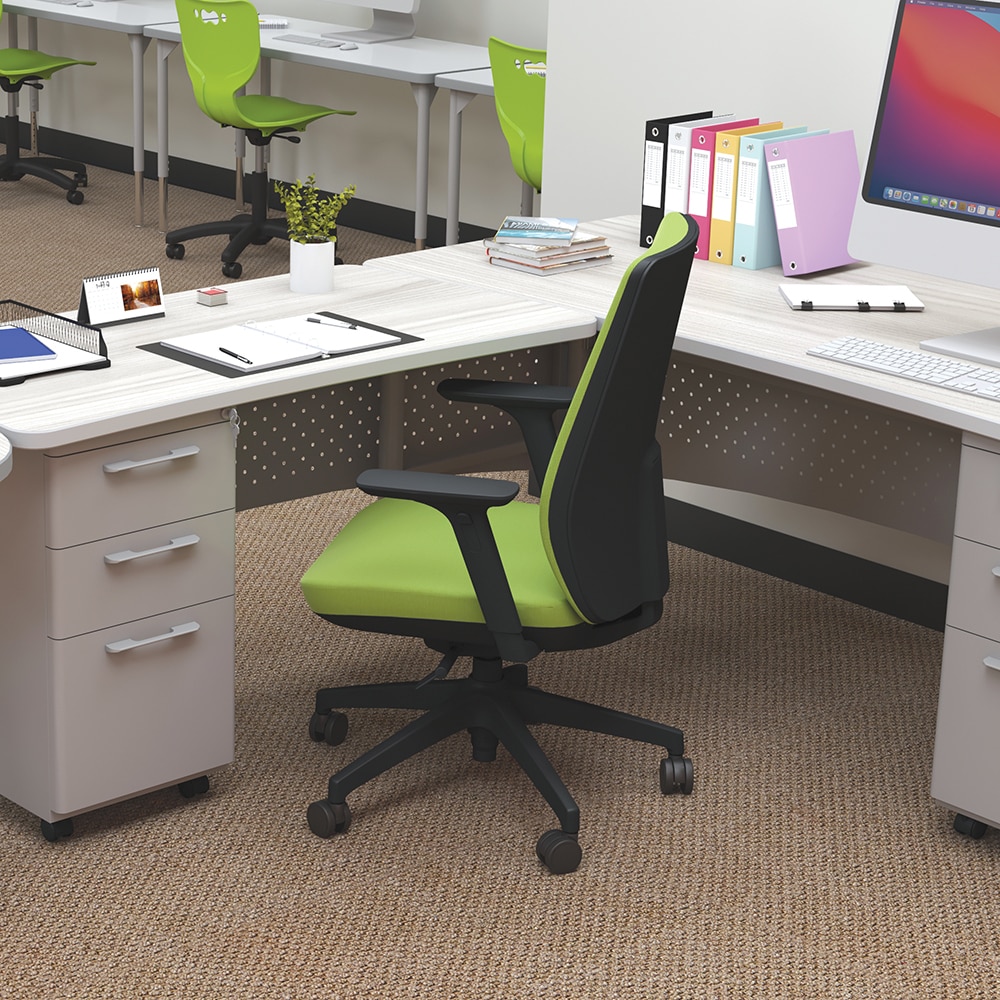 We're Here to Help…
In the following weeks, we'll continue to highlight holistic wellness and how it influences not only our design, but our operations and our mission. More than ever, we want you, your students, your employees, and you- to thrive. And we're willing to do what it takes to help you get there. Whether it's adapting to the needs of changing times and implementing your feedback, or doing the research to find what humans need to succeed in a modern world- we are on it. Please let us know how we can help you succeed in a new era. We're grateful for the opportunity to create spaces where everyone can thrive.