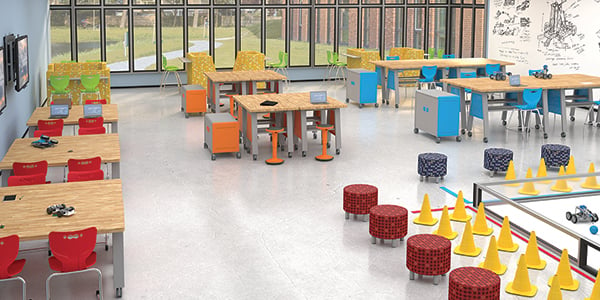 The Value of Hands-On Learning in 2021
New research is showing that 2020 has been a difficult year for our nation's students. Many are falling behind due to problems with access to remote learning and experts are saying it may cause devastating repercussions. At MooreCo, we've been dedicated to following the needs of students and teachers to create ideal learning environments for over 35 years. With that goal in mind, we held our second webinar, Thrive Together: Creating the Classrooms of Tomorrow, in late October. We've been continuing to highlight what expert presenters offered in terms of research and solutions for how to keep kids learning through the pandemic and beyond. In this blog post, we'll take a look at the value of hands-on learning and STEM education, and how we can help students to keep learning through difficult circumstances.
What is Hands-On Learning?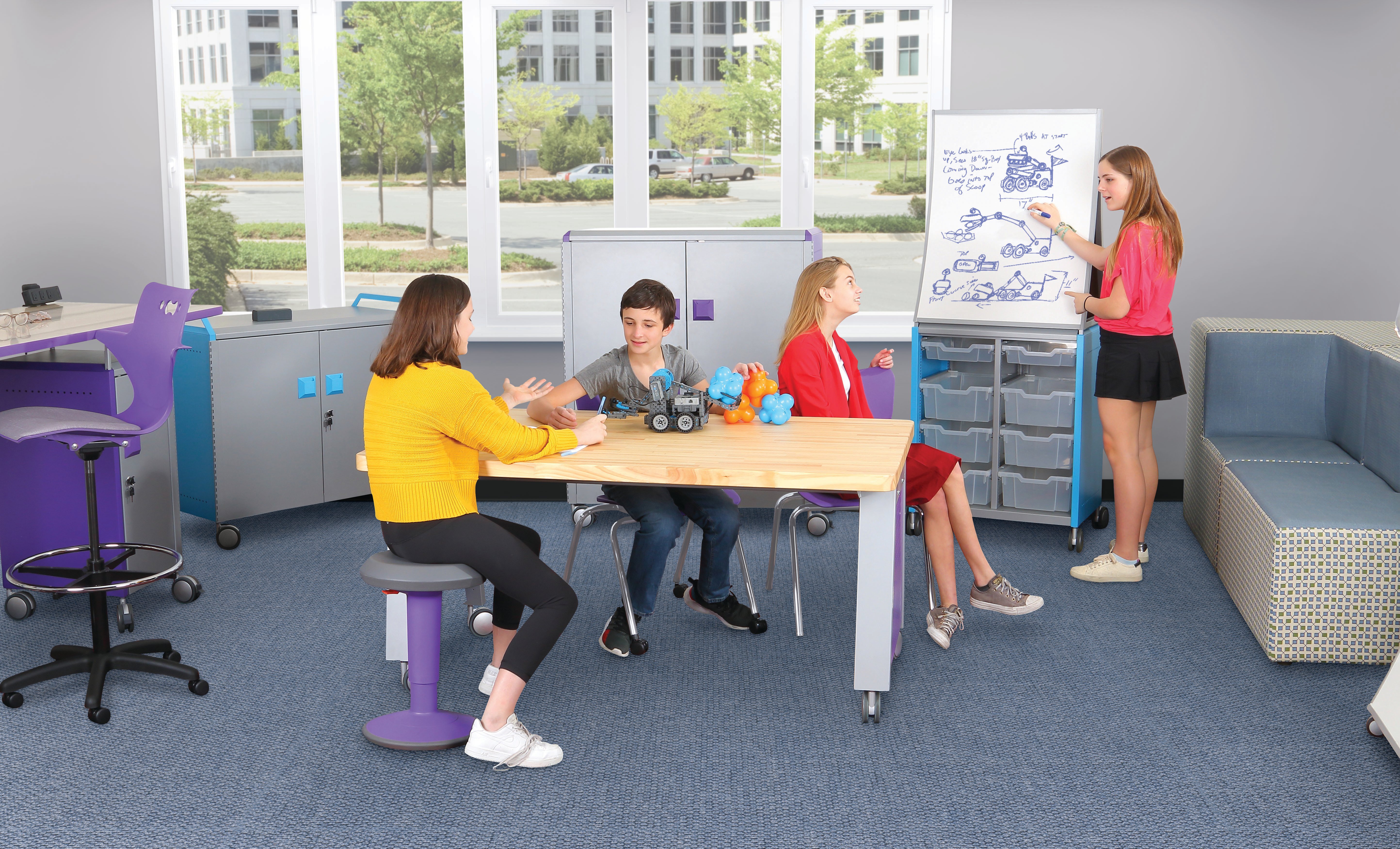 Hands-on learning is also sometimes referred to as "active learning" or "experiential learning". It's the method of allowing students to "tinker", play, and creatively problem solve in ways that are appropriate for their age groups. For young learners, this may mean simple activities such as finger painting. For older learners, this can mean lab work and STEM study that involves creating, building, and experimenting. Sylvia Martinez is the co-author of the book Invent to Learn: Making, Tinkering, and Engineering in the Classroom. She says that the "maker movement" in schools is a reflection of the 4th industrial revolution. This means that hands-on learning and STEM classes will better prepare students for the economy of tomorrow. But because of COVID-19, fewer students are learning in person due to concerns of safety and high community spread of the virus. We are just beginning to learn the effects of the varied schedules and new routines of our nation's students.
The Pros and Cons of In-Person Learning
There are many benefits to learning in person. It's most beneficial for social-emotional development and it facilitates hands-on learning. The problem is that in the 2020-2021 school year the spread of COVID-19 has caused schools to shut down as outbreaks occur. While the American Academy of Pediatrics listed the reasons why in-person school is most beneficial for students, they also recognized the importance of following the guidelines put out by the CDC, which emphasize the need for safety measures such as frequent handwashing, wearing masks, and practicing social distancing. Dr. Lindsey Leininger is an epidemiologist and a founder of Dear Pandemic. When MooreCo interviewed her last summer, she said that considering individual community spread is an important determining factor when considering the risk of transmitting and contracting COVID-19 in schools. Since cases are currently rising in several states, it's presented a difficult choice for parents of whether or not to put their children in school. This choice isn't only affecting k-12 students. Institutes of higher education are also being presented with the difficult choice of hands-on learning or remote learning throughout the pandemic.
So, what can be done?
What we do know is that safety measures and guidelines are helping to reduce the spread of the virus. And while it may not be the choice for every parent or teacher to send their children to in-person school as cases in the U.S. continue to climb, those who are attending school will feel more secure with safety measures in place. As Corgan Interior Design Project Manager Angie Stutsman said at our webinar, "Clear personal dividers can help promote a sense of safety." These and other protective supplies that create distance, protection, and easy disinfection can help students learn more safely throughout the pandemic and beyond.
Tools for In-Person Learning
For socially distanced classrooms, lightweight furniture can be easily moved apart and together again. The Hierarchy Shapes Desk and the Enroll Tablet Chair are both easy to clean and distance. Add protective screens for added assurance. The Trifold Acrylic Desktop Screen and fits perfectly on desktops to create clear boundaries between students and teacher, reducing the spread of droplets that can cause COVID-19. Sanitation stations can be created using organizational tools like the Compass cabinets. We also know that COVID-19 is an airborne virus. This means it spreads more easily in indoor areas that are not well ventilated. MooreCo is proud to partner with i3-Technologies, who have recently debuted their own air quality monitor, the i3CAIR. It partners with the i3TOUCH interactive display to monitor the safety and wellbeing workplaces and classrooms. Keeping the ideal indoor air quality can have tremendous benefits for health and wellbeing, and create safe spaces to minimize the risk of viral infections.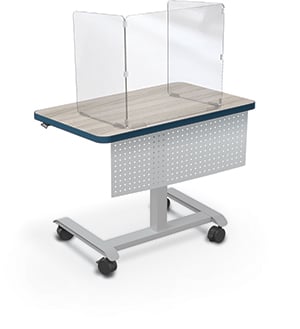 The Pros and Cons of Remote Learning
Emerging research has shown that remote learning is further widening existing learning gaps between students. This means that some students are falling behind, due to a lack of access to the tools needed to learn at a distance. A reported 15 million American students lack reliable internet connection and the devices needed to continue learning from home. Although remote learning has presented its challenges for teachers, parents, and students, it has been utilized by nearly half of American families, who fear contracting the Coronavirus through in-person school. Another upside to remote learning is that it may expand future opportunities for continued learning online in the future. This means that learning at a distance can now be used for future events such as inclement weather days or distance learning when necessary.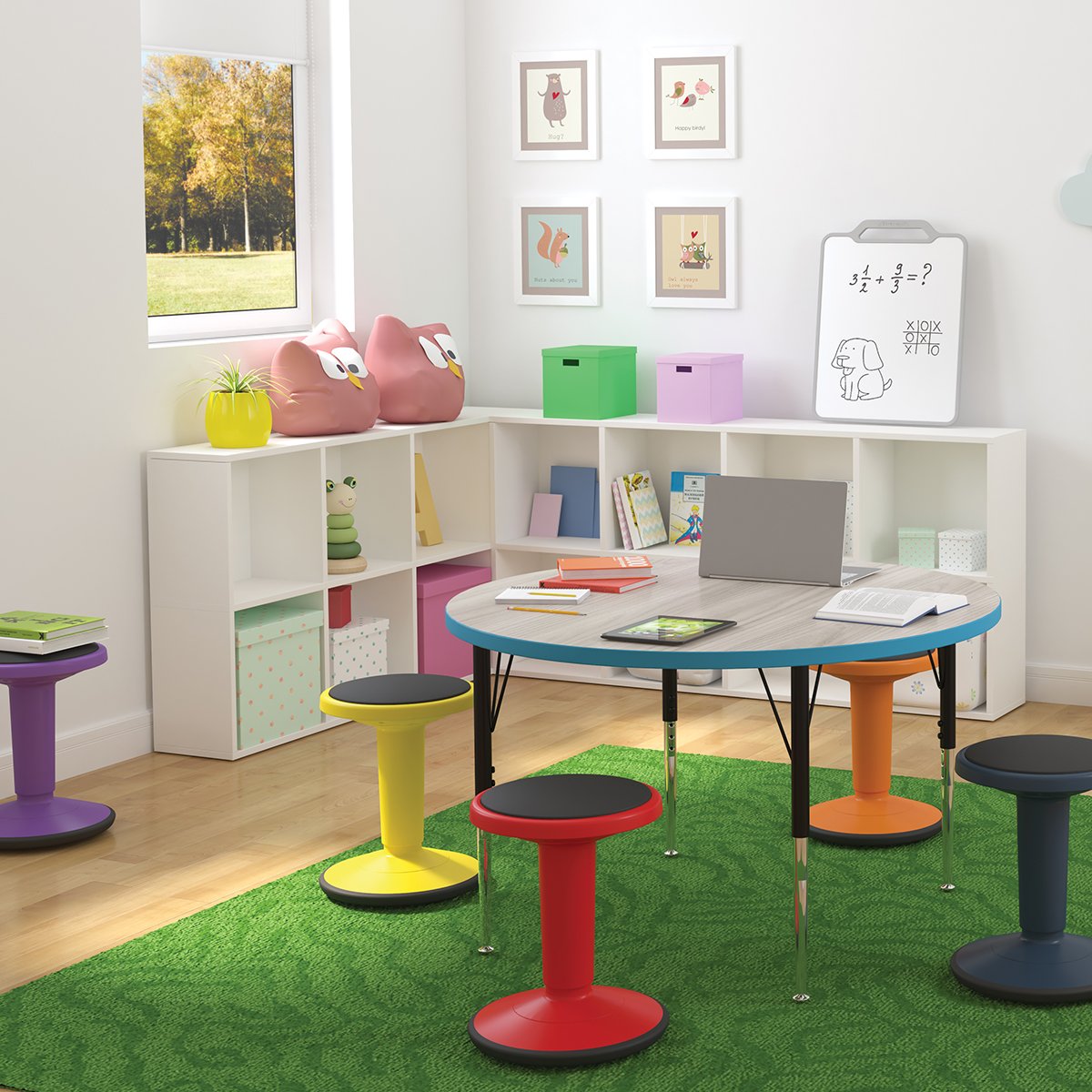 So, what can be done?
Students who lack access to internet and other necessary tools for remote learning should receive priority so that they can continue to learn even at a distance. Several districts are working hard to provide hot spots and devices to students so that learning is accessible, but it continues to be an uphill battle for many, especially as parents may lack resources to additional help with childcare during the pandemic.
Tools for Remote Learning
For teachers looking to increase a "hands-on" feeling through distance education, top technological tools are a must. Up-to-date software that easily allows them to create and share engaging content can help all teachers reach their students who are learning remotely or in a hybrid model. Interactive smartboards can create an "in-the-room" feeling for hybrid classes where some students learn at home and some learn remotely.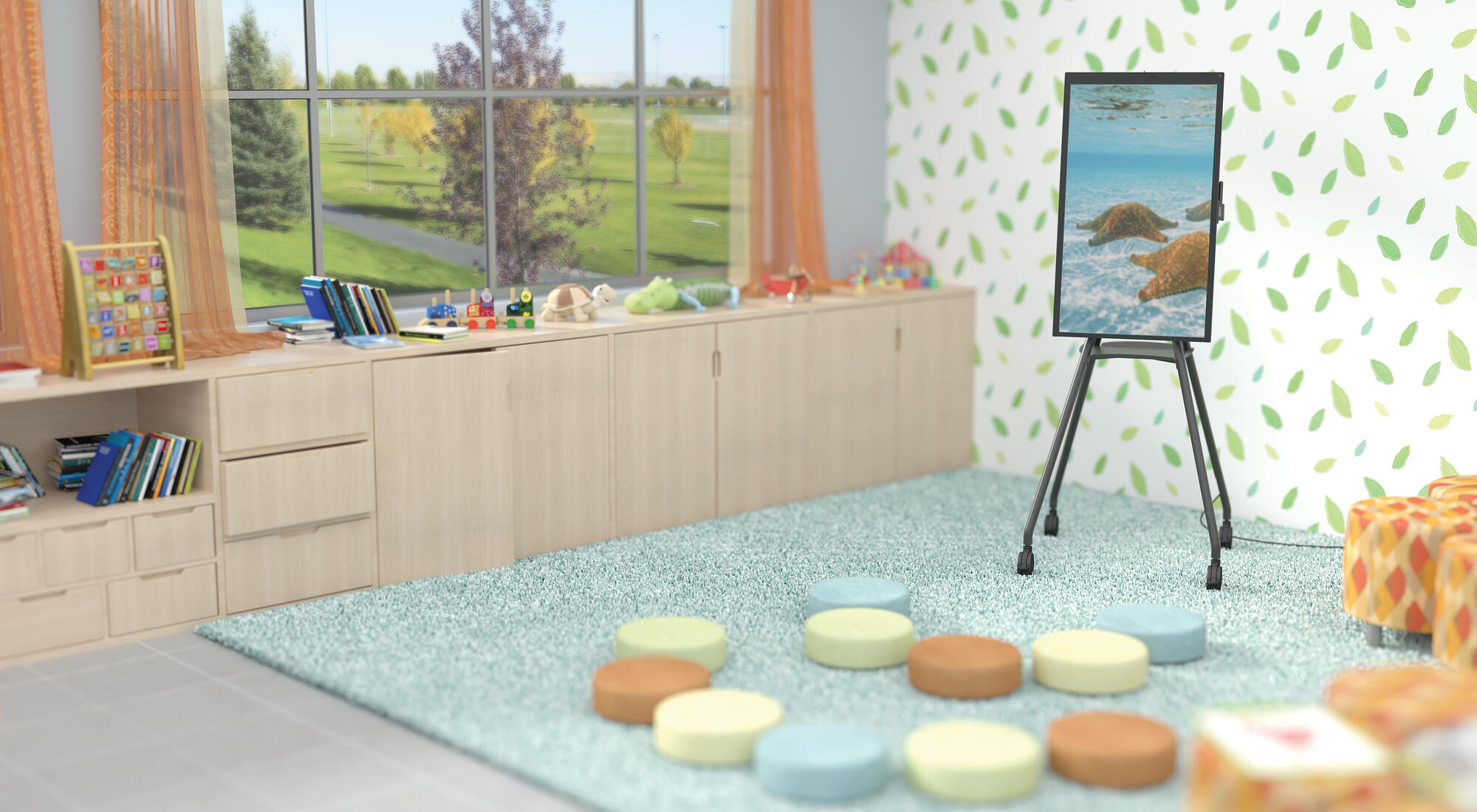 We're Here to Help…
Whether schools are learning in person, remote, or a hybrid model, we have everything you need to continue to learn through the school year. Although this year hasn't been easy and presents many challenges, we can overcome by making sure students have what they need to succeed this year and going forward. Since children are the future, let's continue to look out for their best interest and provide them with products and supplies that can ensure their success. Call us if you have any questions about our COVID solutions for remote learning or safer in-person learning. We are here to help!
Topics: Collaboration, Active Classroom, Learn from Home, Technology, Covid-19, Back-to-school, learning from home, remote, hybrid, quick ship, Diversity, Equity, and Inclusion