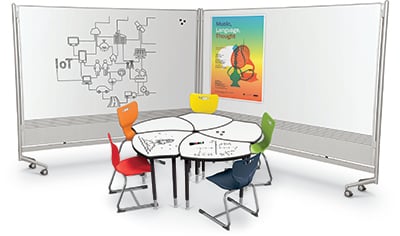 Tried and True: The Material We're Loving in 2020
At MooreCo, we're weirdly passionate about some of the everyday features of design that others may overlook. We consider ourselves textile and material geeks. We pour over every decision on how things are made so that our customers experience the kind of comfort and functionality that keeps them learning, working, and thriving.
This year has been a banner year for one particular star in the world of material and we want to give it a shout out. 2020 is the year of porcelain steel, and we're proud to offer a variety of products that are helping keep America going no matter the circumstances.
All About Porcelain Steel
Porcelain was first used as pottery in China during the Tang Dynasty around the year 618 AD (we told you we were geeks about this stuff), but now porcelain is useful in a variety of forms. At MooreCo, we've combined our design innovation with sustainable ceramic steel from PolyVision, bringing superior writing surfaces to classrooms and offices across the nation. Here are just a few of the benefits of porcelain steel for everyday use. The whiteboard surfaces we offer are:
Bacteria resistant
Ideal for executive offices, conference & meeting rooms.
50 year guarantee: will not dent, scratch, stain, or ghost.
Engineered for superior color contrast and reduced light distortion to relieve eye strain.
Made in the USA and TAA compliant.
Class A fire rated surface.
Designer frames available in assorted sized and finishes.
In Classrooms
We've offered classroom solutions for over 35 years. This includes high-quality desks that are comfortable and easily configurable for collaborative learning. Only MooreCo combines porcelain steel whiteboard surfaces with configurable lightweight desks, making our Enroll and Shapes Desk the best seats to brainstorm, practice writing, or work out math problems on surfaces that are easily cleanable and won't dent.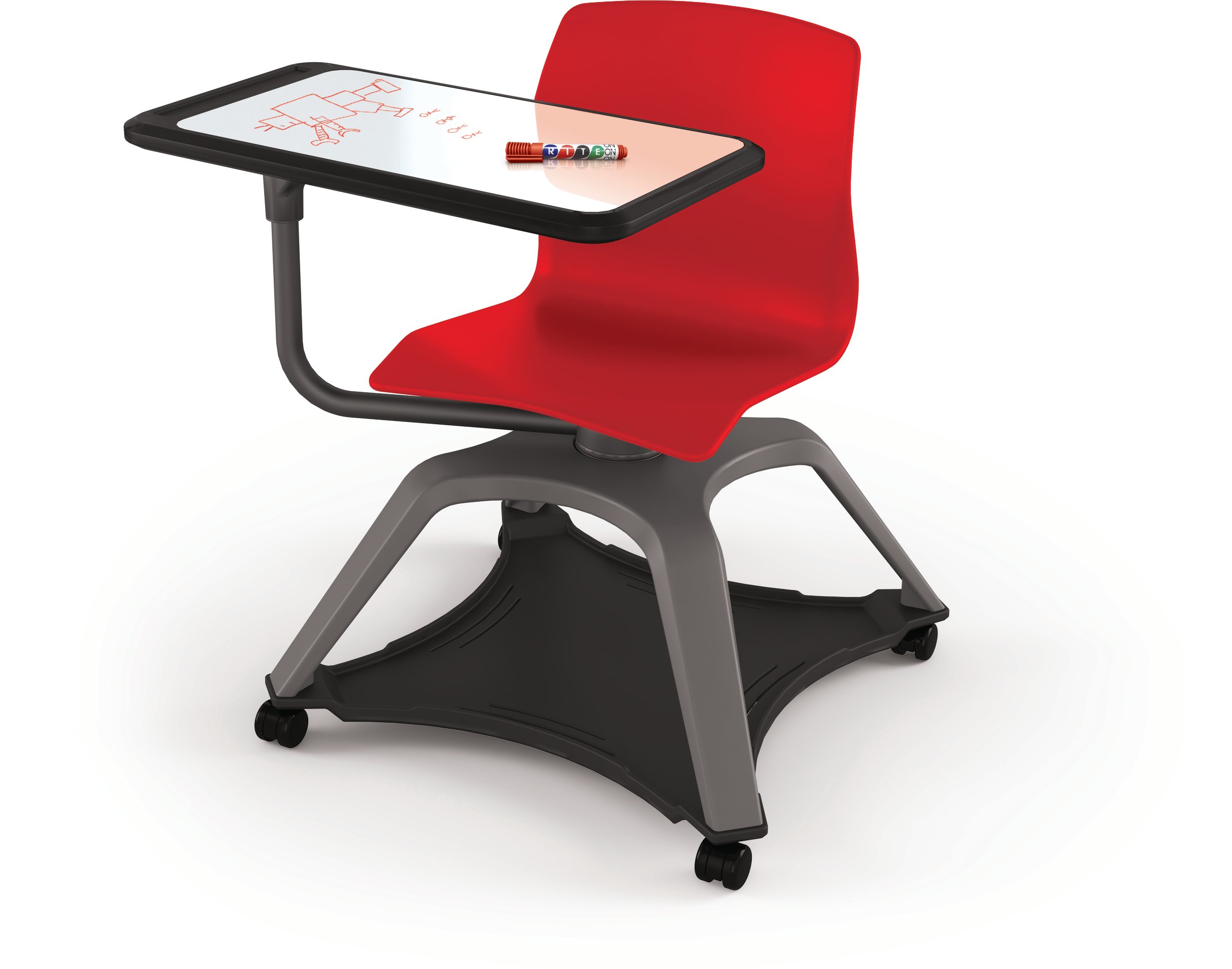 Porcelain steel makes the perfect writing surface for classrooms because it won't scratch, stain, or ghost. Teachers love our durable whiteboards because they enable smooth writing and easy cleanup with no residue.
For the COVID-19 era, ensuring distance and protection for students is a top priority. Our Porcelain Steel Lapboards are ideal for minimizing the spread of the virus. Unlike paper, that needs to be recycled or passed to the teacher, lapboards minimize contact and are eco-friendly.
In Healthcare Settings
Our DOC Mobile Partitions have been utilized in healthcare settings to create privacy and added space within overcrowded spaces. With bacteria resistant, dual-sided surfaces and a light, mobile base, these dividers are ideal for use in hospital rooms and nursing stations, where details can be easily shared and updated with no residual markings left behind.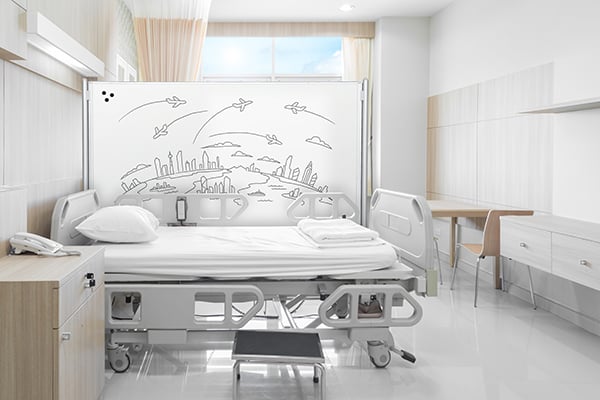 At Work
A Sharewall brings teams together and can let clients know what your organizations is all about. Engineered from magnetic PV porcelain coated steel, our Sharewall is flexible and able to be mounted on a variety of surfaces, including on pillars and curved walls. The surface is durable and will erase cleanly, even after heavy use (unlike other markerboard surfaces which can become stained over time) and emits virtually no VOC's for improved air quality.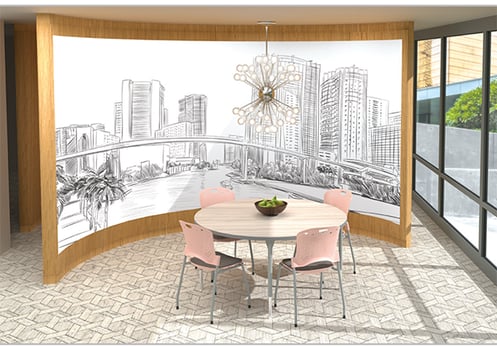 At Home
More than ever, people are learning and working from home. Keeping the whole family on task is no easy feat! Organizational tools will help keep parents and students focused on what's next. Our Essentials Porcelain Whiteboard is the perfect addition to any home classroom or work-from-home office. The smooth surface is made with high-quality magnetic porcelain steel for equally good performance with dry erase markers or magnets. Trim includes a full-length tack rail along the top edge for posting reminders, artwork, or calendar notes.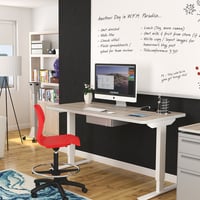 We're Here to Help...
We're probably among the most enthusiastic people you'll ever talk to about the benefits of porcelain steel and the other durable materials used in design. If you have any questions about which pieces may work best to outfit your home office or classroom, school, or workplace, call us! We want to chat with you and help you get what you need to keep thriving.
Topics: Design, Active Classroom, Healthcare, Working from Home, Covid-19, Back-to-school, hybrid