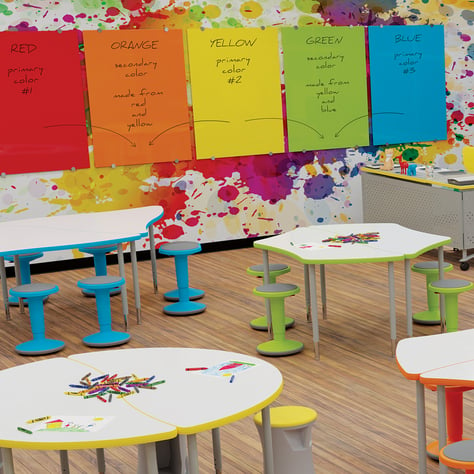 Why You Should Choose Glass for Your Class
MooreCo has been a leader in educational furniture and visual communication for over three decades. In that time, we've tested a variety of materials to create the optimal educational environments where all may thrive. We produce the highest quality of durable and stylish visual communication tools for every room. We've long praised our porcelain steel whiteboards for education, but we'd be remiss to not also highlight the benefits of glass boards for education. Here are just a few reasons why you should choose glass for your class.
If the Glass Board Fits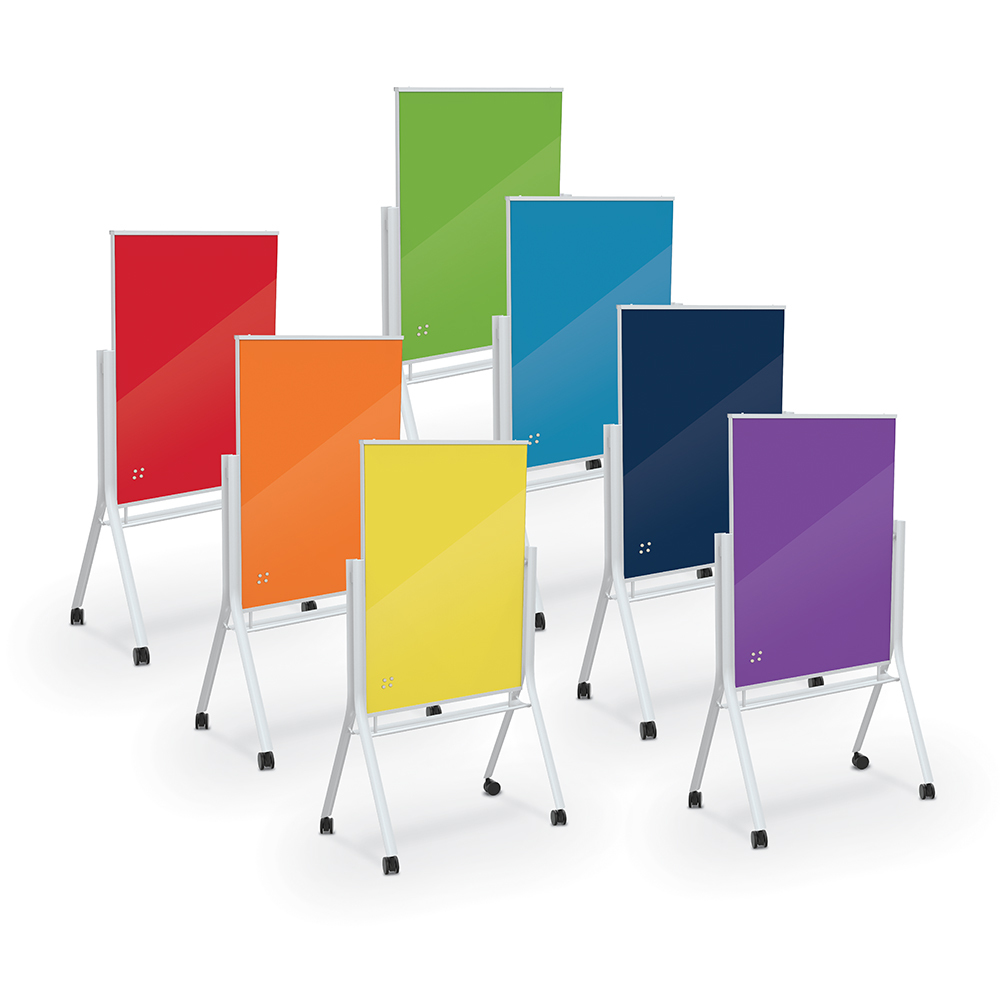 Roll it, hang it, cover it, use it to plan, use it to teach, use it to lead. Our glass boards feature premium tempered safety glass and come in a variety of styles to suit every space. Mobile glass boards can be easily rolled from room to room. Glass walls can cover an entire area of wall space to make it easy for students to write and brainstorm freely. Curved glass boards provide added dimension and space for writing. Make the classroom a collaborative art project with mosaic glass, and let everyone share their ideas and talents. Our colorful glass boards come in every color of the rainbow, providing a playful solution to boring visual communication. Colors keep students engaged, energized, and may even aid those with certain learning disorders.
Glass for Inclusion, Belonging, and Enhanced Visibility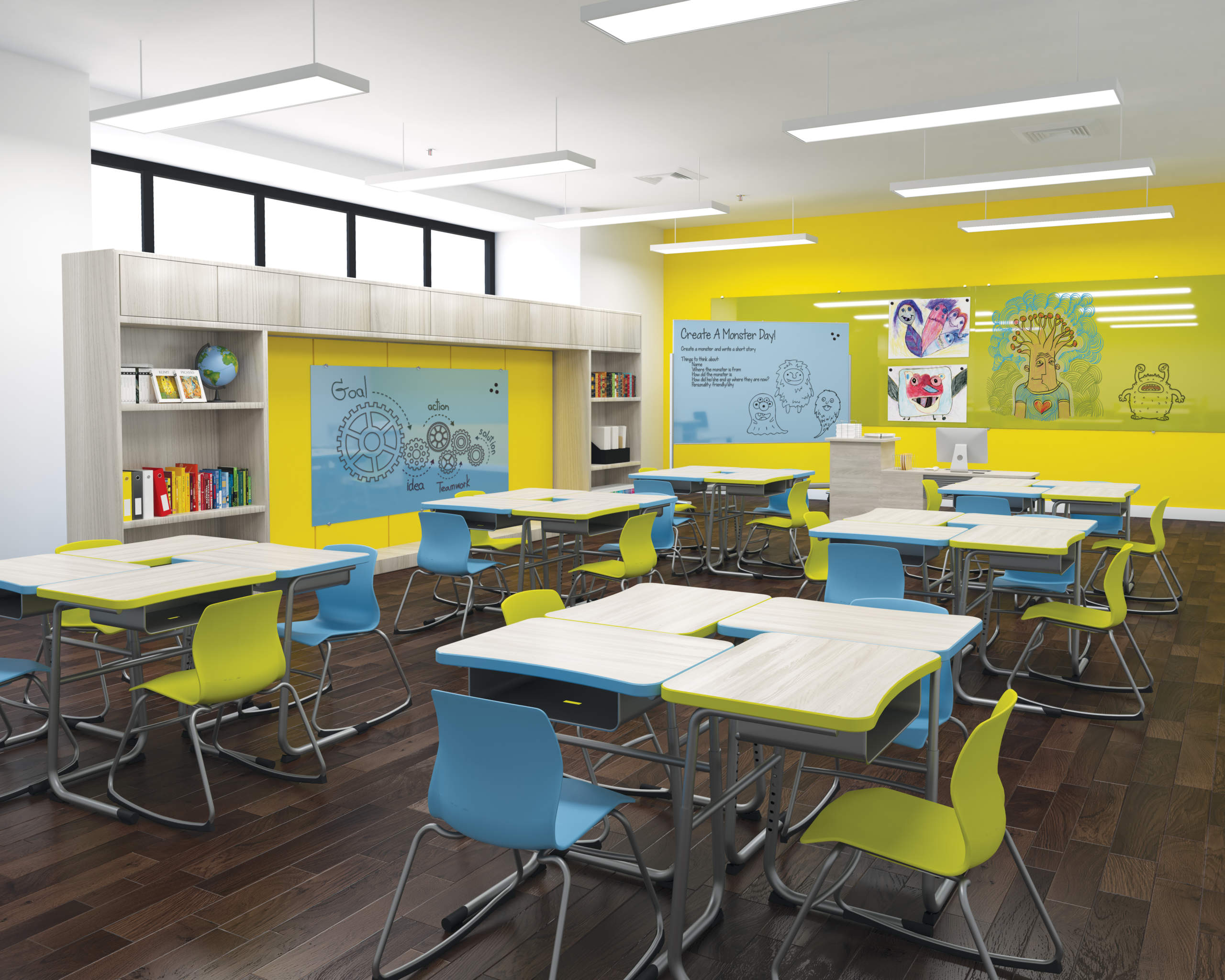 At MooreCo, we prioritize social-emotional development in learning environments. This means creating products that foster collaboration, inclusion, and a sense of belonging. We provide tools and products that help promote autonomy and accessibility for those with differing abilities. We have an interest in helping students with reading and sight disorders and what can help support their ability to learn, as well as their sense of belonging. Dyslexia is the number one learning disorder, accounting for 80% of all learning disabilities in the United States. Typically discovered in early elementary learning, dyslexia can make reading difficult and frustrating for many students.
Studies have shown that typical whiteboards may make the visual experience worse for students with dyslexia. In contrast, colored glass boards, tinted overlays for paper, and colored lenses in glasses have been used to help students see letters more clearly. For this reason, our colored glass boards may be a more inclusive solution to provide an enhanced visual experience for students who might struggle with chalkboards or whiteboards. Not all teachers are trained to spot symptoms of dyslexia, so some students go all the way into their middle school years struggling to read. Providing colored glass boards for all students could help those who are undiagnosed. This will lead to happier students with higher self-esteem, better engagement, and more of a desire to learn and read.
Never Too Young for Style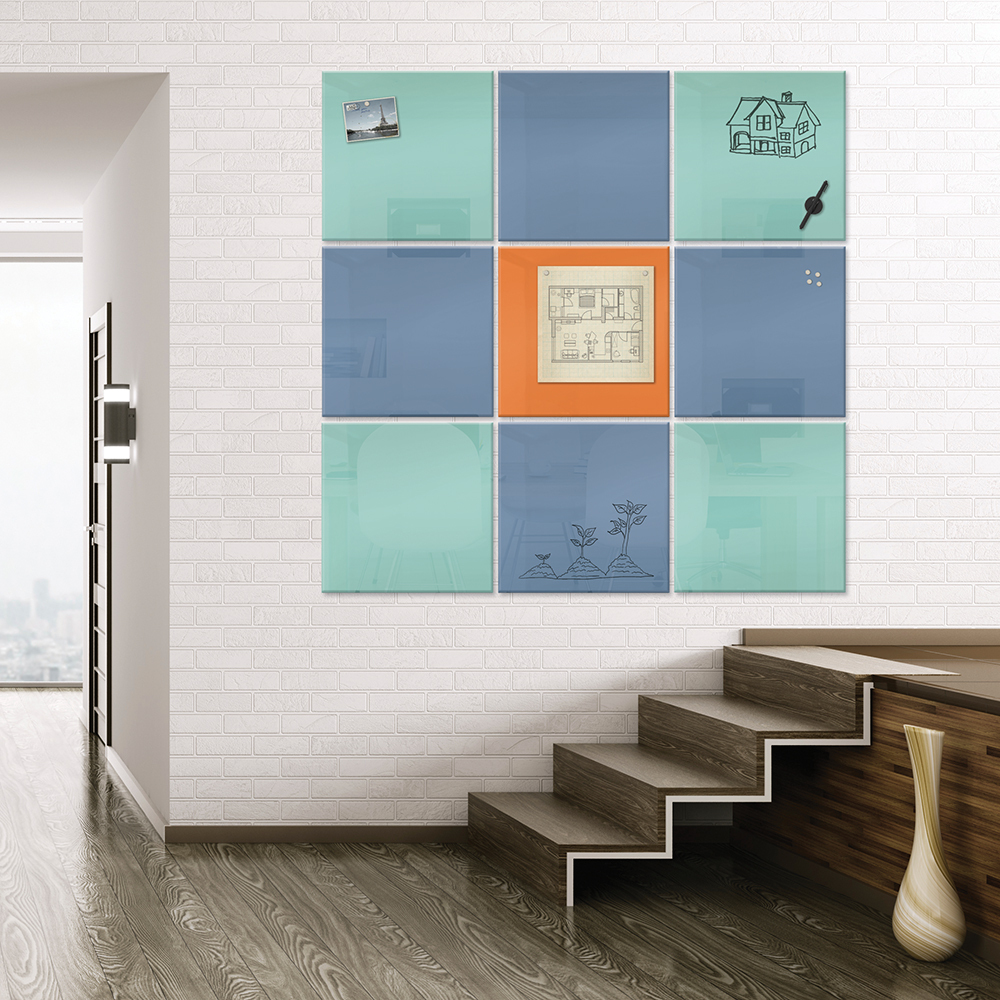 MooreCo's glass boards are not only utilitarian, they are decorative, stylish works of art. Channel each educator and student's daily tasks, thoughts, and ideas to create a classroom identity that inspires everyone. This doesn't mean that they're just pretty to look at. Our glass boards last years, and each comes with a 50 year warranty. Beautiful tempered safety glass provides sleek style and elegant appearance, while providing a smooth and durable writing surface that won't ghost or stain. Each glass board wipes clean easily and is guaranteed for years of use, providing every student and teacher with a superior writing experience and a work of art, all in one.
We're Here to Help
Unsure which glass board is right for you? Perhaps you're creating a learning lab and in need of design services. We are here to help guide you. From Render to Reality, we have the products, people, and literature to help you create the ideal classroom environment for everyone. Whether you're looking for a whiteboard, glass board, or lap board, MooreCo has what you need to get writing and keep thriving. Contact us today to learn more.
Topics: Collaboration, Design, Active Learning, Active Classroom, Teacher's Favorites, Well-being