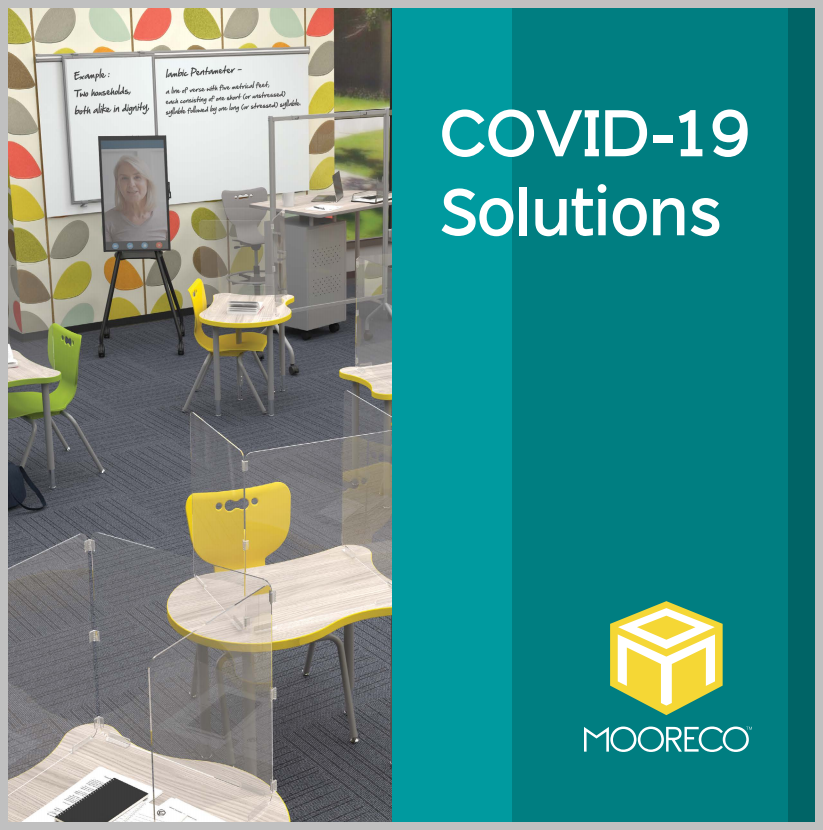 All the Space Solutions You'll Need to Keep Learning, Working, and Thriving Through COVID-19
In a truly unprecedented time brought on by COVID-19, learning continues to be different this year as communities work with ideas for how to reduce the transmission of the virus while still learning and working.
The good news is that through innovation, design, and creativity, solutions are being presented that will help keep Americans learning and working. At MooreCo, we've been hard at work following the lead of the Centers for Disease Control, the American Association of Pediatrics, and our local and federal systems of government for cues on what schools will need to reopen safely.
Now we've assembled all these solutions in one place, so that you can find what you need. Check out our COVID-19 Brochure, complete with a list of every product we have that may help your school, business, or healthcare establishment stay safer during the pandemic.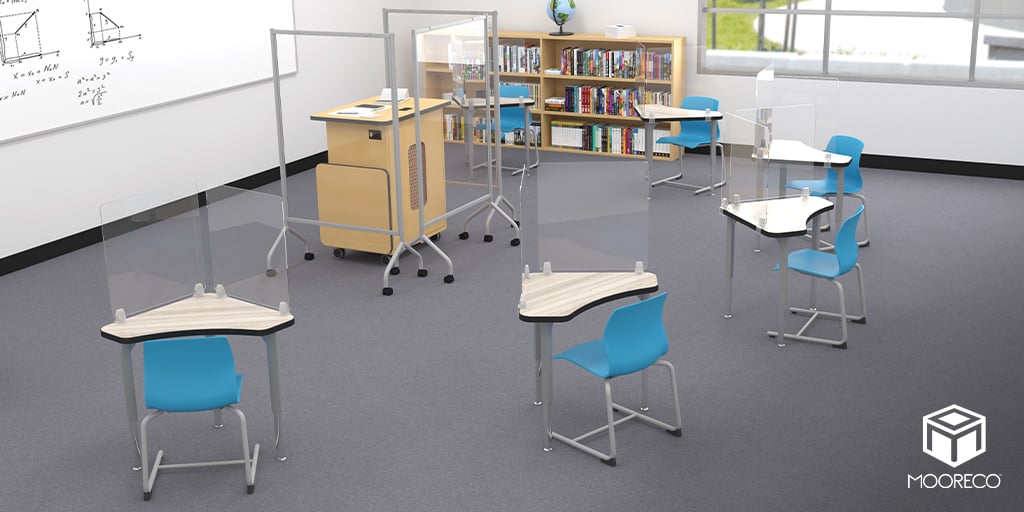 For Learning
There is no one solution as plans begin to emerge for how students can learn effectively and safely this fall. Some families will be learning remotely, some will be in school full-time, and some will be on a hybrid or staggered schedule. No matter which path your community is taking this fall, we have what you need to keep learning and teaching.
Check out our new products, designed specifically to meet the needs of the classroom in a COVID-19 world. Our Trifold Acrylic Desktop Screen adheres securely to student desks, reducing the spread of droplets that may cause COVID-19. Don't let the loss of time be a deterrent to getting what you need. Our Quick Ship program was created with this moment in mind, making sure you'll have complete educational environments fast, with only 2-10 day lead times so you don't have to wait weeks to get what you need.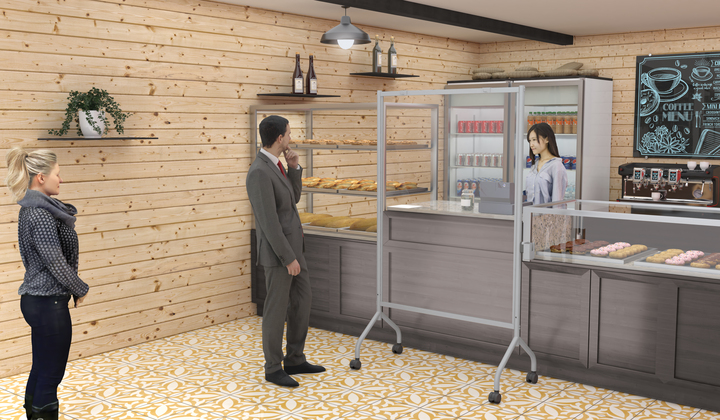 For Working
­­As different businesses begin to find a new normal of working during a pandemic, many will need additional supplies to keep employees and customers safe. We've provided added protection to established businesses with our Essentials Mobile Clear Divider, which can be used to shield cashiers, factory workers, or be used in between desks in open-office settings.
Working from home? We've got you covered. Telecommuting is made easy with the technological tools to keep your team working remotely long-term. Together with i3Technologies, we have smart boards like the i3Sixty, that enable videoconferencing, remote collaboration, and the sharing of presentations. For home offices, we have state-of-the art ergonomic designs for standing desks and supportive chairs that will keep you or your team productive all day long.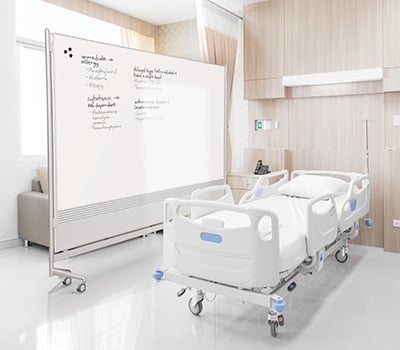 For Healthcare Settings
When healthcare settings and hospitals become overwhelmed with COVID cases and patients in urgent need of care, they need supplies to keep going. Pop-up healthcare sites have been needed to provide space for surges of new patients needing care during the pandemic. Our D.O.C partitions and other dividers have been used to create boundaries and privacy for patients and caregivers who may need them.
Soft seating for waiting areas needs to be made of easily cleanable materials that can be disinfected to reduce the spread of bacteria and viruses. Ask us more about the materials we're using to create comfortable seating areas for schools, libraries, and clinics across the country.
We're Here to Help
We've said it from the beginning of the COVID-19 crisis and it remains true today. We're here to help. By listening to experts, by asking what our communities need, and by continuing to design products that keep people thriving, we are with you every step of the way. Let us know if you have any questions about the products in our COVID-19 brochure, or any other collection in our catalogue. Let's move forward together.
Topics: Design, Designer's Corner, Healthcare, Working from Home, Covid-19, learning from home, remote