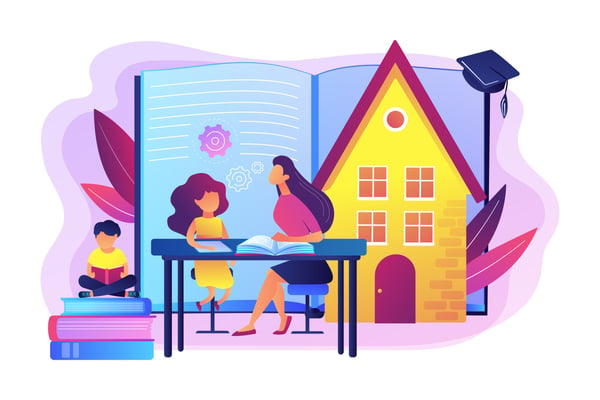 Top Tips from an Expert on How to Succeed at Remote Learning
So You're Learning Remotely… Many schools in the U.S. are determining to delay the start date of going back to school because of the COVID-19 pandemic. Some others have decided to go completely online for the semester or year. If your community is turning to remote learning as the best option to reduce community spread, we have some advice: Don't panic!
We know it can be scary to make this great change, and no parents or educators have an easy job deciding what is best for their school and families. But there is good news. Humans are a highly adaptable species that have survived and overcome thousands of years of strife with innovation and persistence. We can do this!
Whether your school will be open this fall, delayed, remote, or hybrid, we're here to help. MooreCo has been a leader in conscious classroom design for over 35 years. We sought tips from an expert on successful homeschooling so that we can find a path forward together.
Meet the Teacher….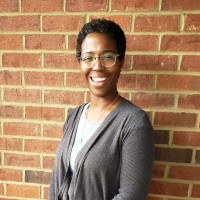 Latonya Moore is a certified educator and mom who has successfully homeschooled her two children for 11 years. She's also the Community Engagement Coordinator and a teacher for Outschool, an online learning platform. She writes a blog on homeschooling and parenting called "Joy in the Ordinary". So she knows a thing or two about what it takes to teach at a distance and how to help keep kids engaged with home learning. MooreCo asked Latonya what opportunities this moment presents and what parents and educators should know about the possibilities of remote learning.
Latonya's Tips
1. Create a Routine
We've heard this from mental health professionals since COVID-19 changed our daily lives in spring, causing millions of Americans to stay home from school and work. Routine is key to mental health and a sense of purpose. This is true for adults and children of all ages. Find a routine that works for your students and family. Regimented schedules that include stretch breaks, lunch time, and playtime will help children stay focused, productive, and happy.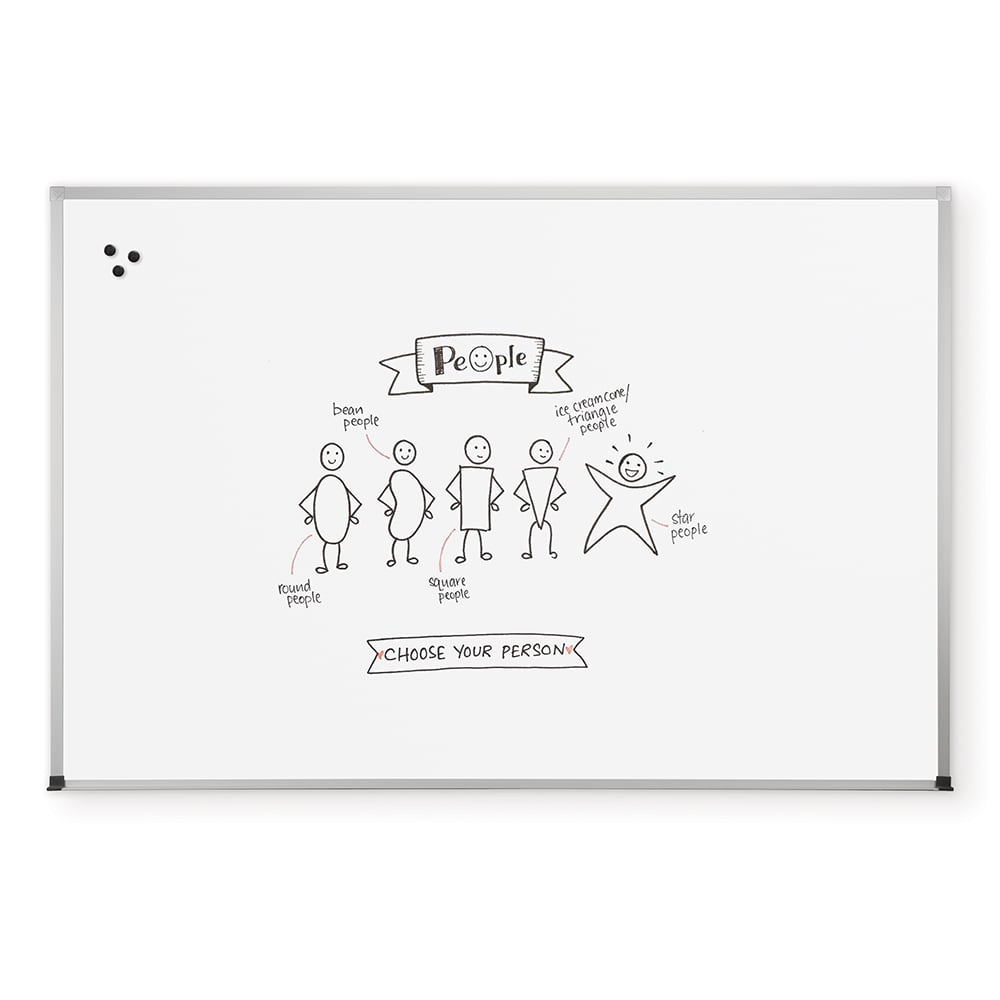 Tools for this Tip To keep the whole family organized while learning and working remotely, we recommend a few tools to keep everyone focused. A whiteboard for scheduling, creating lists, or managing schoolwork can be helpful while learning at home. The Essentials Porcelain Whiteboard is made with premium magnetic porcelain steel for high performance with dry erase markers or magnets, and allows for instant planning and collaboration in any home or business workspace.
2. Designate a Learning Space
Latonya says that in her 11 years of home teaching her kids, their learning process has changed a great deal. When they were young, they learned best while focused around the kitchen table. Now that they are teens, she says they learn best in their rooms or on the couch. She suggests every parent help their kids find a place where they can focus and be creative. Let them decide what works for them and follow their lead. This helps them establish a sense of ownership in their own process for working and learning.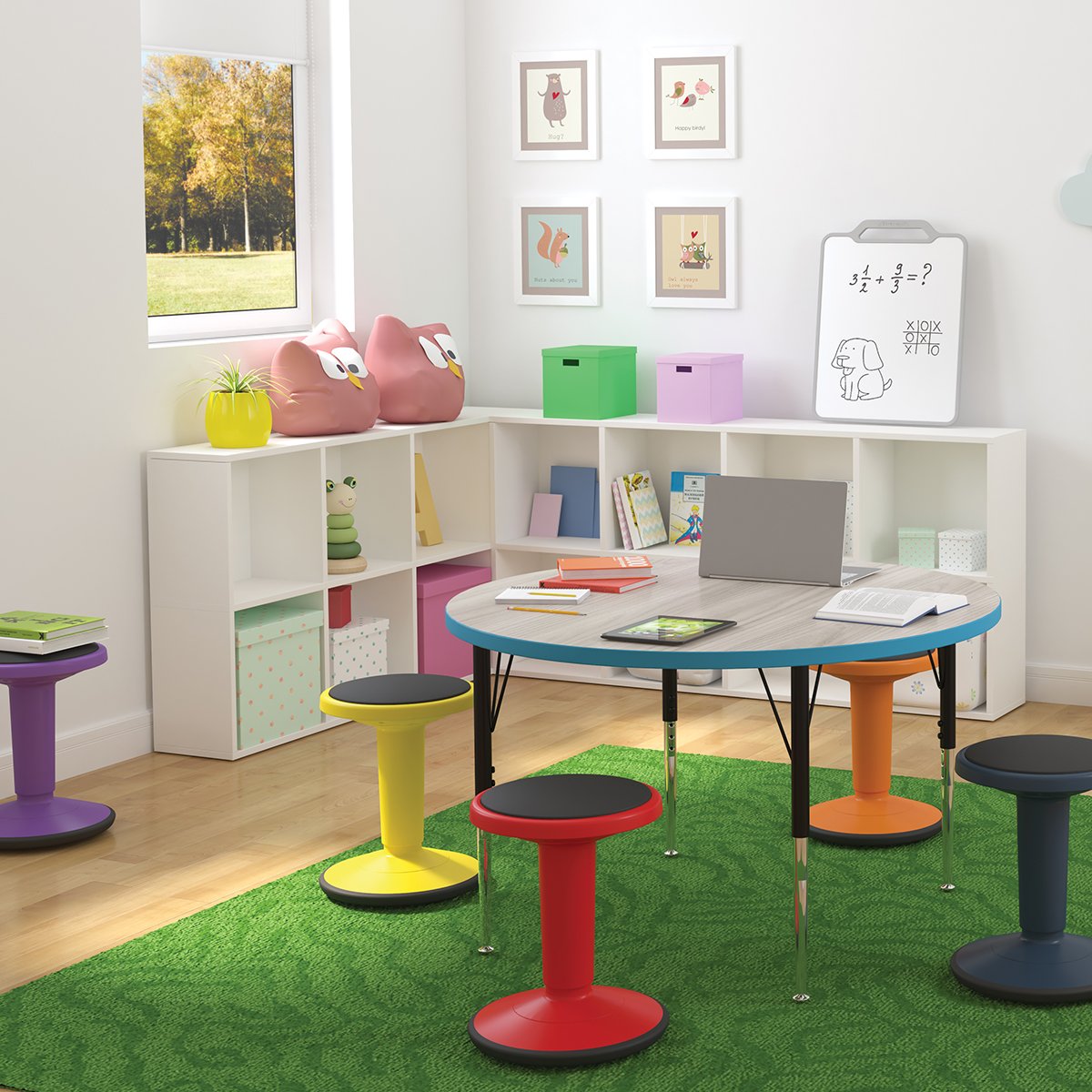 Tools for this Tip
No matter the age of your scholars, MooreCo has the tools you need to help them succeed while learning remotely. For smaller students and active learners, our bundle with Vanerum's Stance Desk and Jokum Stool will allow students who have excess energy to release it while seated and learning. Another featured bundle for at-home learning includes the Opti+ Be Desk and Cantilever Chair, ideal for establishing designated study areas anywhere in your home.
3. Move it or Lose it
Studies reveal that movement and exercise can boost creativity and productivity. This will be incredibly important for children's mental and physical health during this pandemic. Whether kids are confined to schoolroom cohorts or learning from home, parents and teachers need to encourage them to move around. Outdoor recess games without touching are ideal for cohorts. If learning remotely, walks around the neighborhood or jumping on a trampoline make great study breaks. Kids will learn better and be able to easily focus if they are able to release excess energy.
Tools for this Tip
Active learning pieces will help students keep moving while learning or seated. For those with extra energy who have trouble focusing in front of a computer for long periods of time, we recommend our Hierarchy Grow Stool®, the Jokum Stool, or our Soft-Seated Dots. We've created at-home learning bundles that include the Grow Stool as well as the Dots. Check them out to see if they're right for your energetic scholars. These seats engage the core muscles and allow for dynamic movement and good posture, while helping to release stored energy.
4. Keep an Open Mind
Although it may feel foreign to those who grew up without the internet to rely on it so heavily for education, it can be done. Latonya and Outschool have been successful with educating kids from afar and at home. Latonya stresses the importance of patience in online teaching. She says it's also important to know your learners and what motivates them. Letting kids determine their own learning process is incredibly important when trying to keep them engaged from afar or at home. One suggestion she has is to let them choose their own school supplies. Special pens, pencils, or notebooks for certain subjects will help keep them excited about their schoolwork, even at home.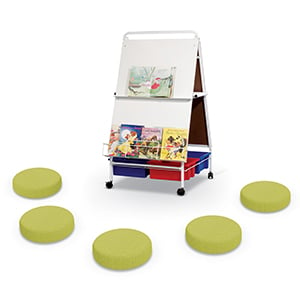 Tools for this Tip
Let little ones personalize their learning station with this bundle, featuring the Baby Folding Wheasel® and Soft Seated Dots. This configuration is ideal for multiple siblings or neighborhood learning pods, where kids can sit around an area to engage and learn. Toys, books, and utencils can be stored on the easel, helping small kids stay focused in on the fun of learning.
5. Communicate and Stay Connected
Whether you're a parent, educator, manufacturer, or superintendent, communication has never been more important than in it is now. Teachers and parents must have open lines of communication to discuss the progress of their students while learning remotely as things continue to change with current circumstances. Latonya says that teachers who are well trained on how to engage children through online platforms, as they are at Outschool, can make all the difference with regard to the efficacy of online learning. For this reason, parents should advocate for their teachers to receive the support, funding, and training they need to stay safe while in school, and effective while teaching remotely.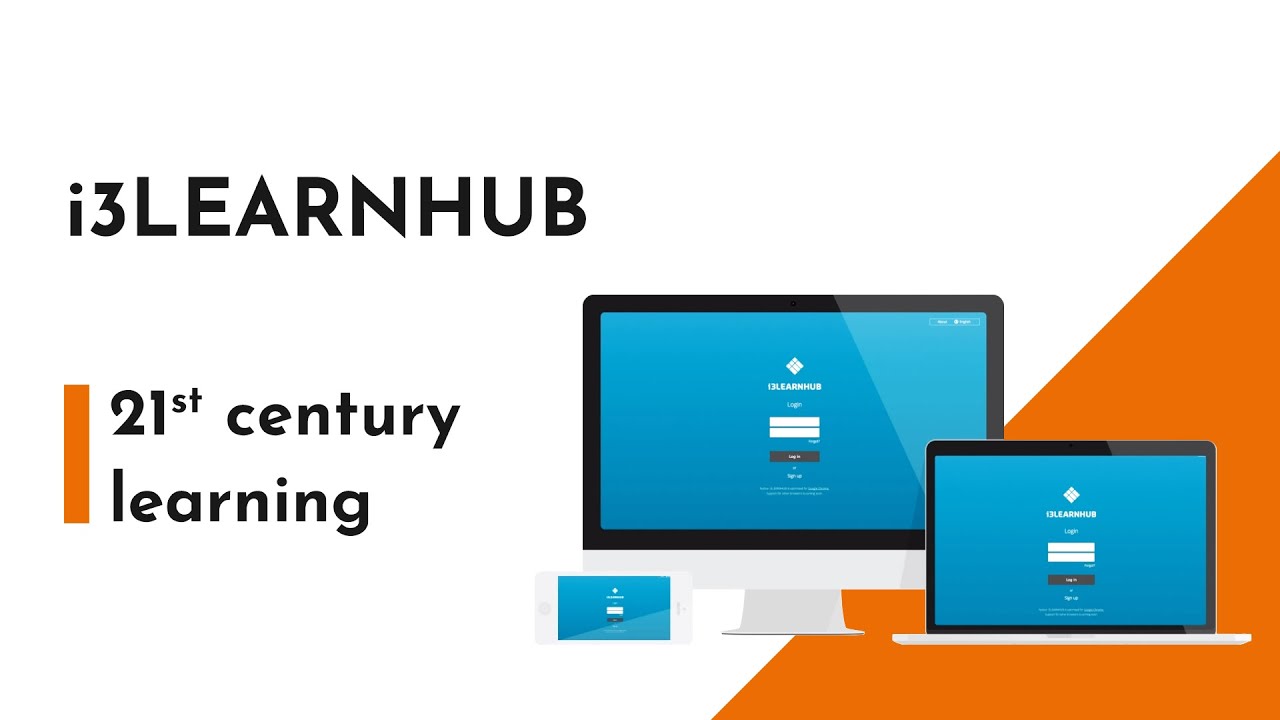 Tools for this Tip
Not all educational software is created equal. The i3LearnHub is a platform that is revolutionizing the way that students and teachers can communicate. With engaging educational content for all ages, the i3LearnHub works seamlessly with Google Classroom, Smartschool, and Microsoft Education to serve as a bridge between educators and remote students. Teachers can create active lesson plans and engaging activities, create assignments, and give feedback on assignments. Parents, teachers, and students will be better served with technology that is user-friendly and allows them to keep a dialogue going, so that no student is left behind.
6. Remember: You are Enough
As a home educator and mom, Latonya says that although this moment is not optimal, it presents opportunities for parents and their children to reconnect. She says that the most important thing to remember is that as a parent, it's okay to be authentic. Because of this crisis, parents may experience stress and emotions that make them think they aren't doing a good job. Latonya says this has been an important lesson for her through the years, and that letting her kids see her doing her best sets a great example for them. So be honest with your students when you're feeling frustrated. Take a moment. Step away. Remember to breathe. This moment will pass and all that you need to do is your best.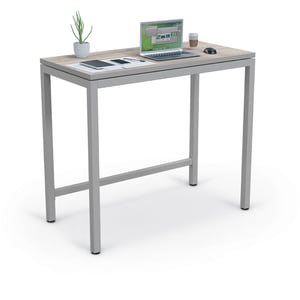 Tools for this Tip: Don't neglect your own needs going into the fall season. Set yourself up for success. If you're working from home or assisting your kids in learning remotely, designate a space for yourself to work comfortably and easily. We recommend the Essentials Stand Up Desk for at-home workstations. Keep up with your own work or helping students with theirs while being able to move around easily.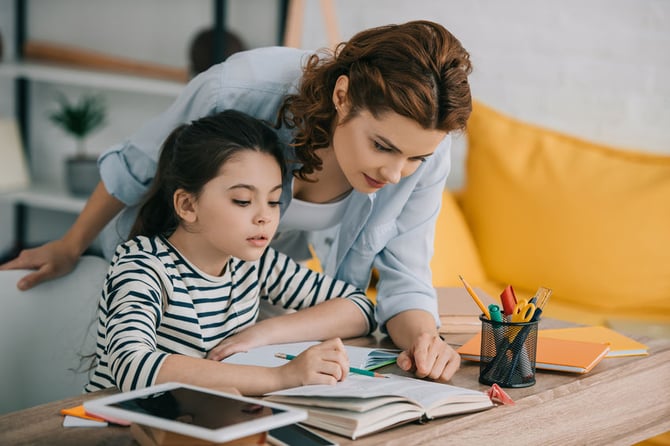 We're Here to Help…
We see you out there doing what you can to make sure your children and community are able to keep moving forward in the face of a pandemic. We, like you, are doing everything we can to stay safe and sane as we determine what's best for our own families. For this reason and more, you can rely on MooreCo family of brands to continue to stay informed on issues regarding schools, COVID-19, and the solutions that may keep us all going. If you need advice or assistance furnishing your school, home office, or classroom, we are here to help. Contact us so that we can help you continue to thrive.
Topics: Active Learning, Active Classroom, Working from Home, Learn from Home, Covid-19, hybrid classroom, remote, i3sixty