10 Lessons from 2020 That We'll Need in 2021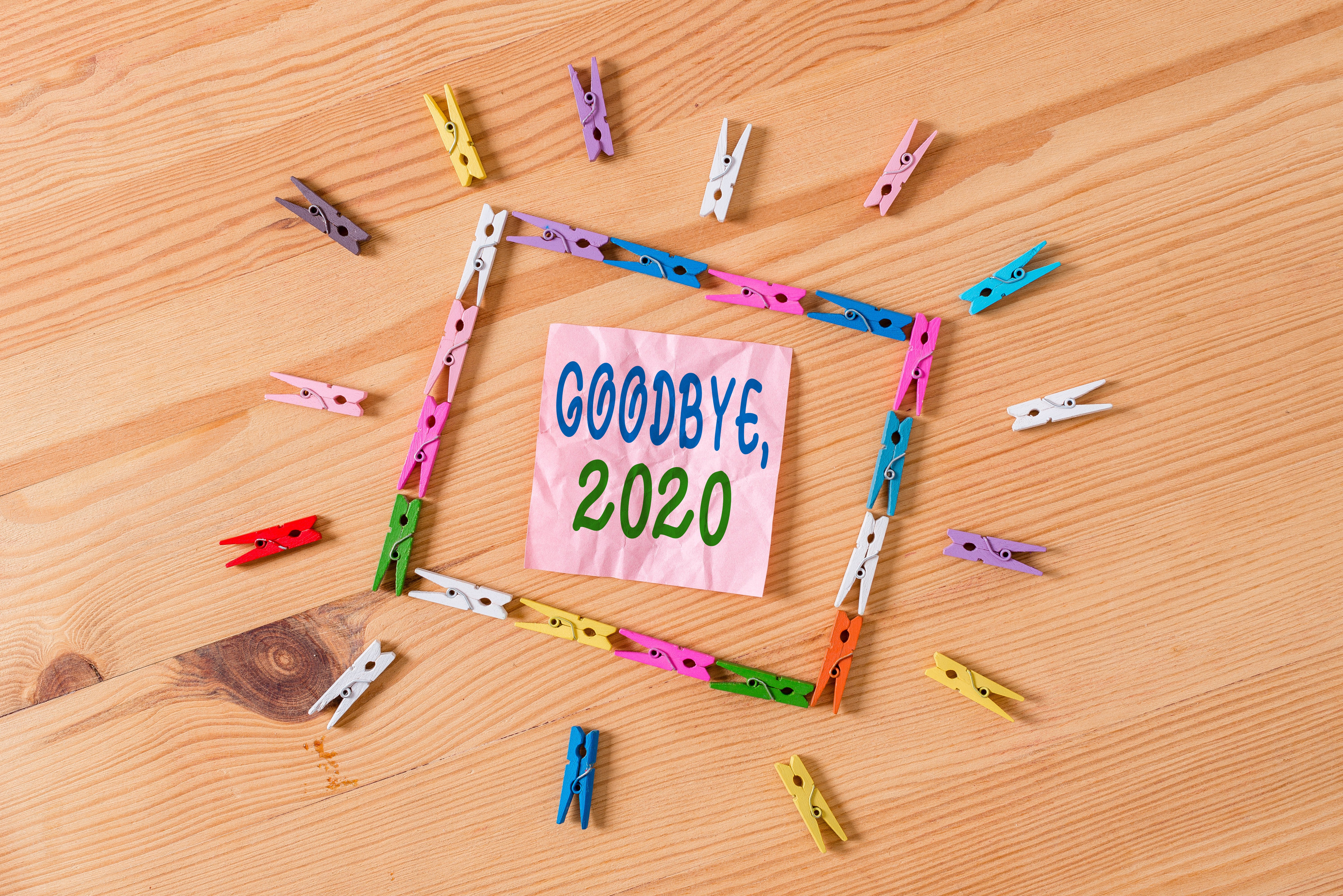 As the year comes to a close, we reflect on all that happened in 2020. With the pandemic came changes to how we learn, work, and socialize. When COVID-19 came to the U.S., MooreCo got to work to quickly provide solutions for students to keep learning and workers to keep producing. We hosted our first webinar in June and our second in October, featuring panelists in the fields of medicine, design, and education. We closely followed the trajectory of the virus and how it was affecting the back-to-school season. We learned a lot in 2020 about COVID-19, about remote learning and working, and about how to thrive in a pandemic and we want to share our findings with you. Here are the top 10 lesson from 2020 that we're sure to need in 2021.
Lesson 1: Be Adaptable.
When COVID-19 shut down schools and businesses nationwide, many had to adapt to a new routine and schedule that included virtually learning or working temporarily. Although many schools now offer in-person learning along with remote learning, increasing numbers of COVID positive cases have caused schools to go back to virtual learning.
This meant that teachers, parents, and students need have needed to become adaptable. Along with a positive mindset and a great support system, success with fluctuating school routines has depended on great technological tools for remote learning. Dependable online learning platforms that make teaching easier and smartboard devices that can help create a virtual "in-the-room" experience.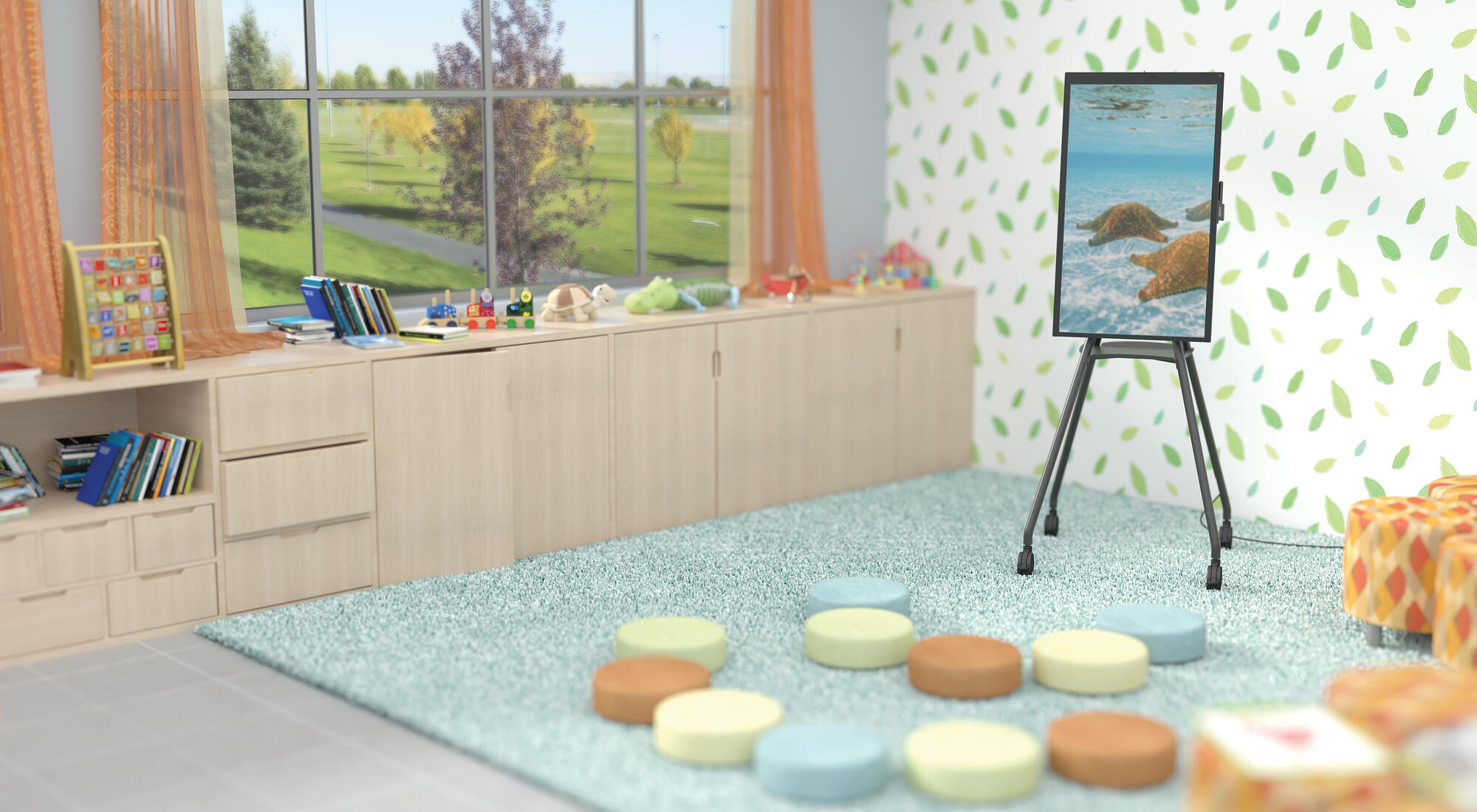 Lesson 2: Be Mobile.
For companies all over the world, technology has never been a greater necessity. "Zoom Rooms" have conducted business since spring of 2020, keeping workers collaborating at a distance with videoconferencing and screen sharing. Tools that have helped businesses thrive remotely include smartboards like the i3Touch and i3Sixty, that are mobile and enable shared presentations, web browsing, and touchscreen annotation in real-time.
With tools that allow teammates to collaborate by casting to multiple devices, workers have been able to stay in touch seamlessly. 2020 has been a productive year for companies who have been able to stay mobile and this trend won't end in 2020. The future of the workforce will likely be reliant on flexible and remote work and will need tools to succeed.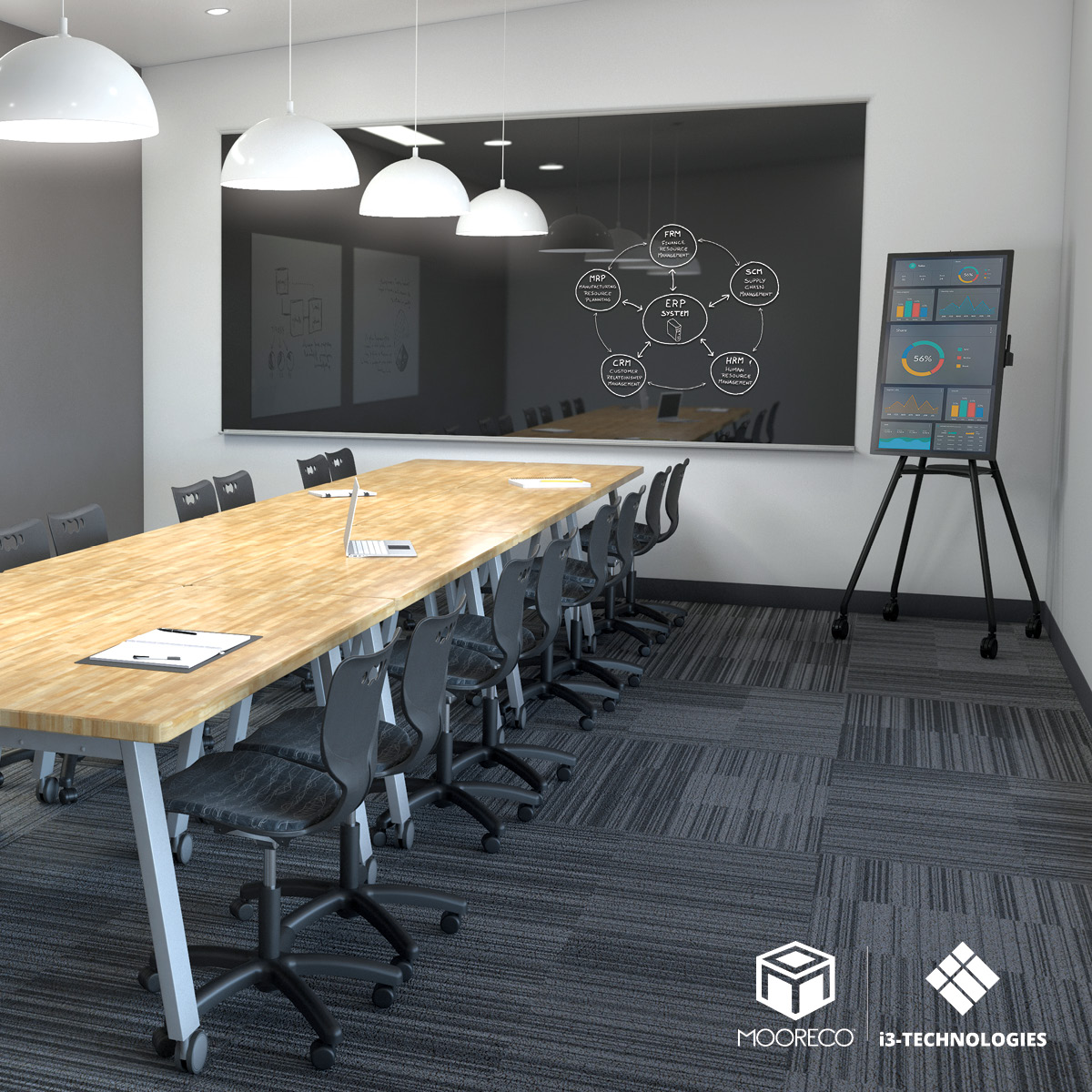 Lesson 3: Mental Health is a Priority.
MooreCo has always considered social emotional health when it comes to designing learning and work environments. This has never been more important than in 2020, and it will be an important component of national healing in 2021. For students, this means being in in-person school with protective measures until herd immunity is reached.
For workers, it means being able to work comfortably and safely, potentially with flexibility. Spaces designed with emotional and mental health in mind during the pandemic include safety measures like protective dividers, technological tools to stay flexible, and furniture that is welcoming, comforting, and encourages collaboration so that students who have been isolated can begin to find a sense of emotional normalcy.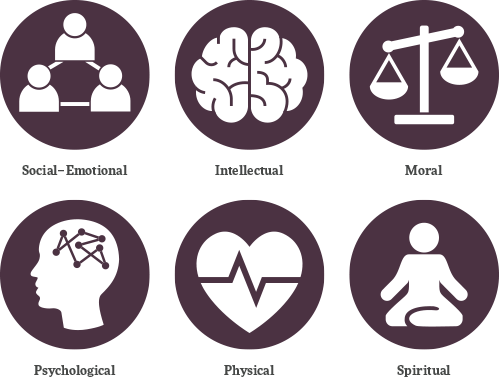 Lesson 4: Stay Safe.
After initial spring shutdowns, businesses and schools began to welcome students and customers once again. But safety measures were put in place to help keep students and staff safe. In 2020, MooreCo debuted several safety products to reduce the spread of germs, including the Trifold Acrylic Desktop Screen, the Essentials Mobile Clear Divider, and the Clarity Desktop Screens. For customer-facing situations, a protective barrier can help protect workers. For students and teachers, space can be created by placing clear dividers throughout classrooms to reduce the spread of germs.
Teachers and students need to feel safe when they are in school. In our fall Thrive Together webinar, Interior Design Project Manager Angie Stutsman of Corgan pointed out the importance of these solutions, saying, "Clear personal dividers can help promote health and safety." She also said, "The lessons we've learned during this pandemic can be beneficial for informing the design of healthy learning spaces moving forward." We take this seriously as we move into a new year.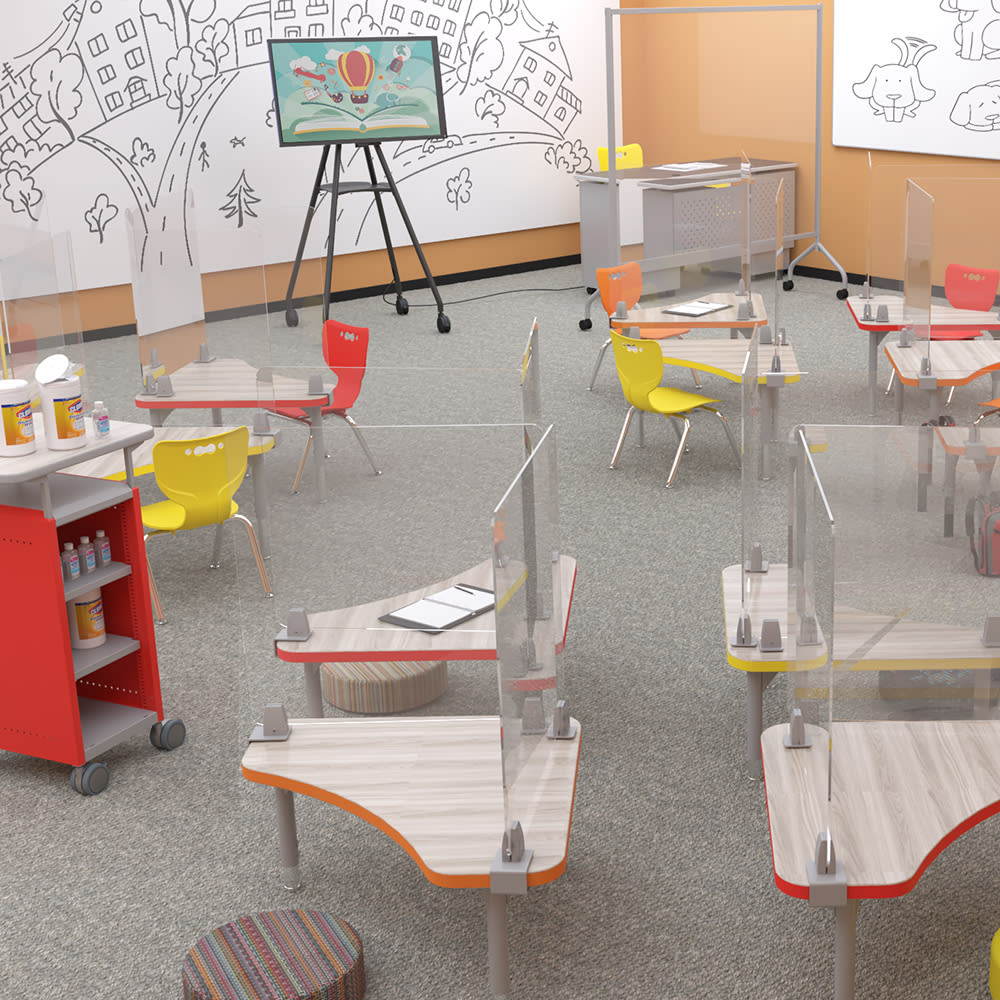 Lesson 5: Frontline Workers are Heroes.
From nurses to grocery store workers, our society has been held up by those continuing to work despite personal safety risk. MooreCo's own factory workers are included in this group, and we've worked hard to make sure everyone is following safety measures and doing what they can to reduce the spread of the virus. When hospitals have been at risk of overflowing, we've provided essentials for creating functional, impromptu healthcare settings that create privacy and space in unconventional settings.
The DOC Mobile Partition was just named a finalist for Design Journal's Best Products of 2020, and has been used in healthcare settings to update employees, chart progress, send encouraging notes, and divide spaces for privacy. They are easy to clean and move from room to room, making them ideal for temporary clinics and workplace settings. In 2021 and beyond, we must work to support frontline workers and make sure they have everything they need to stay safe, healthy, and keep working when necessary.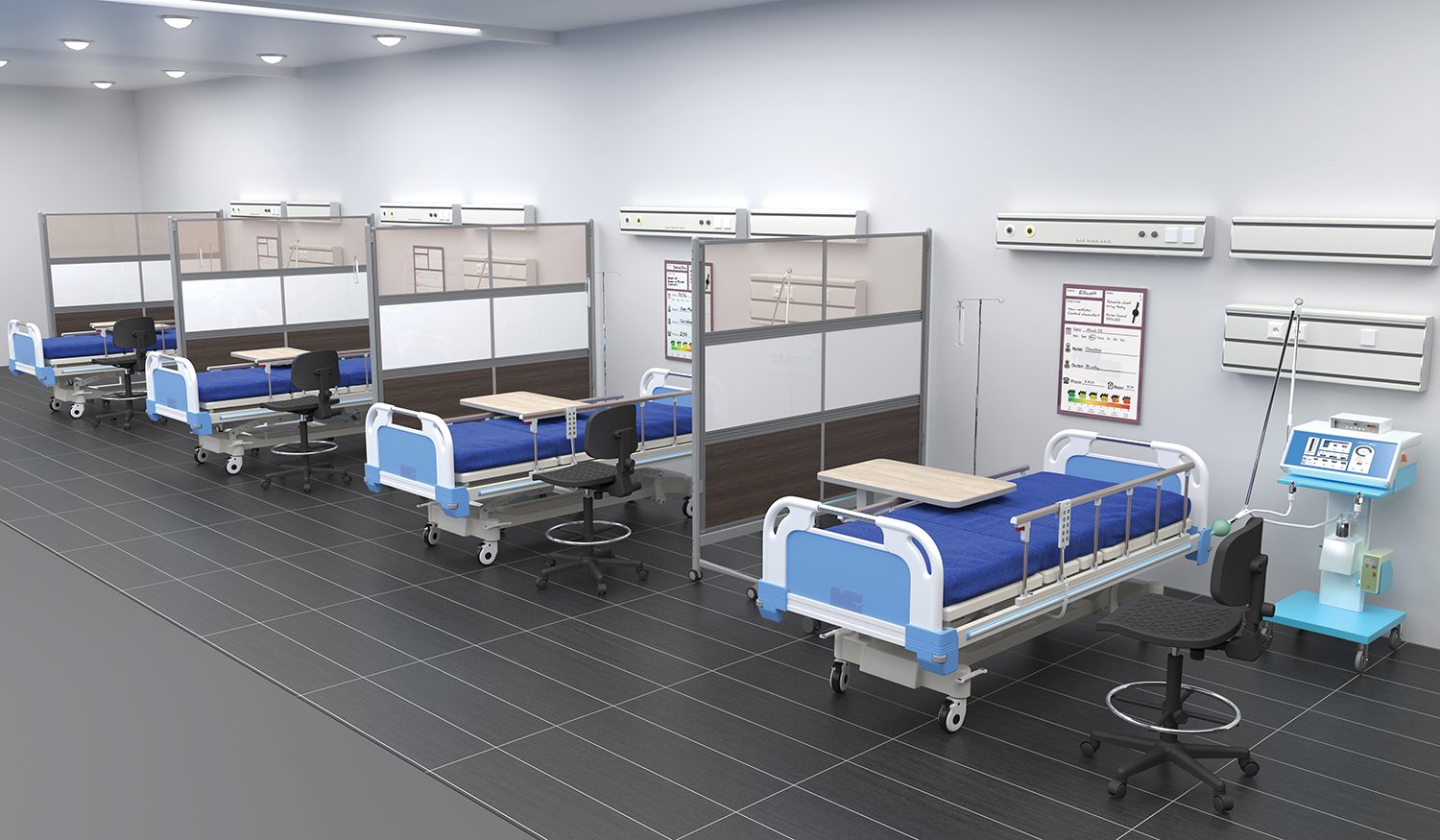 Lesson 6: Everyone Matters.
MooreCo hosted its second webinar in October. We focused on highlighting diversity, inclusion, and equity in the design of schools nationwide. The input from our expert speakers was eye-opening. Dr. Marc Gooden, PhD, is Professor of Education Leadership at Columbia University. He said, "COVID-19 has raised this question: Do we have the opportunity to change the way we've been doing things? How can we serve all students more broadly?"
Although this year has been a challenge, it's also a good reminder of how we can improve the future of education for everyone going forward. Many students have were forced to learn remotely, which left 15 million American students without access to internet or devices behind. In 2021, students who fell deeper into the learning gap because of problems with remote learning will need help catching up. The idea of inclusion and looking out for everyone will be extremely important in 2021.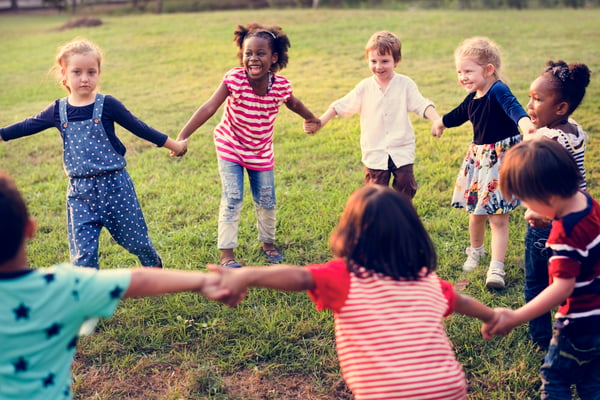 Lesson 7: School Helps Kids and Parents Thrive.
It's being reported that without in-person school, the learning gap is widening for many students, particularly those of color. Without access to necessary therapies, meals, and basic socialization, it seems the pandemic is taking its toll on social-emotional development and creating a stressful situation for parents. Even as new data emerges saying that many schools are controlling the spread of the virus with safety measures, many parents and teachers still fear the possibility of infection as cases rise nationwide and hospital capacity reaches its limits in major cities.
In July, the American Academy of Pediatrics listed the reasons why in-person school is most beneficial for students, recognizing the importance of following the guidelines put out by the CDC. The role that schools play in keeping the country going and helping kids thrive has never been more apparent that it is now. Going forward, we will need to make sure schools are fully equipped to serve all students as they return to in-person school. Many will need assistance catching up from the year spent learning virtually.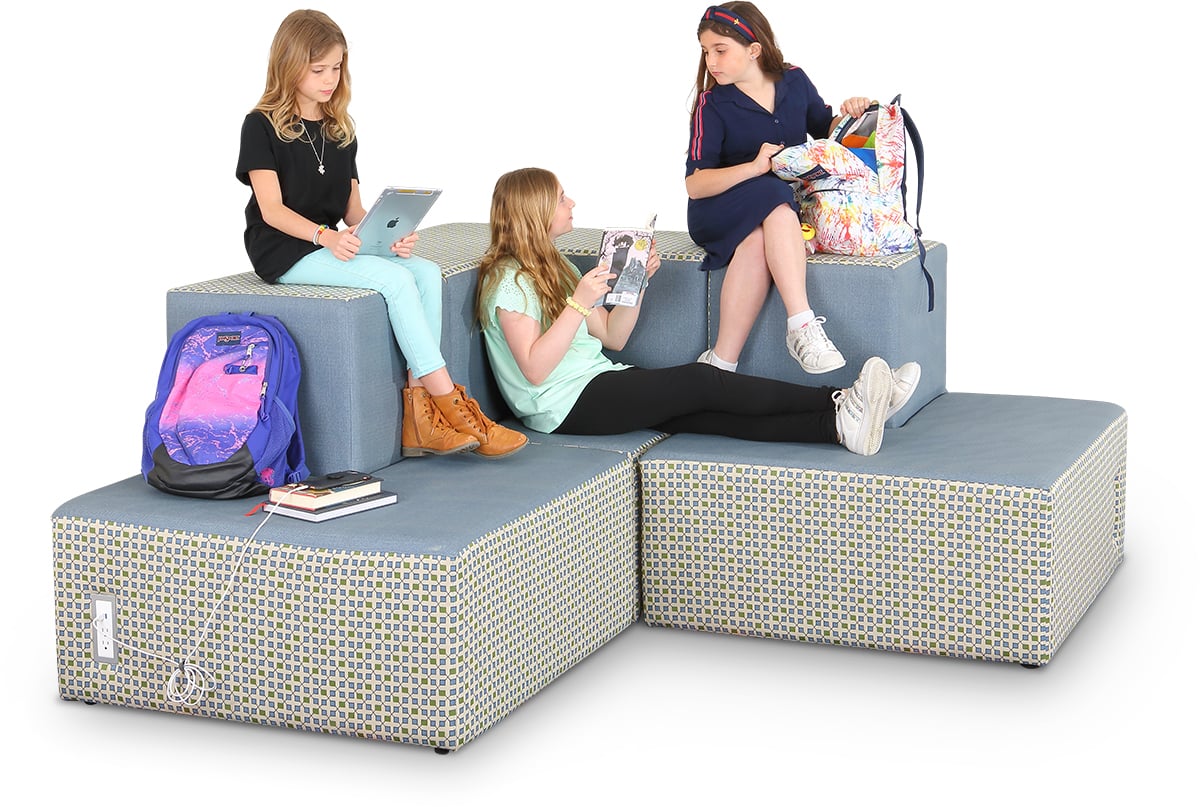 Lesson 8: Teachers Deserve the Best.
Teachers have been rock stars this year. They've persevered through virtual learning and a new way of in-person learning, working hard to keep kids safe and engaged with their studies. It's not been an easy year for teachers, and in 2021 they deserve the best. MooreCo interviewed three teachers in fall before our Thrive Together webinar. We asked what those teachers would like in their classrooms if they could design the classroom of their dreams. They mentioned having great tools for organizing, plenty of space for supplies, and stylish accents that make students feel comfortable and at home.
We paired them with Robin Randall and Sylvia Kowalk of Legat Architects, who created renders of these "dream" classrooms using the Compass Collection. The teachers were thrilled with what they came up with. As teachers return to school, they should be equipped with the tools they need to help students succeed, especially since so many will need extra assistance.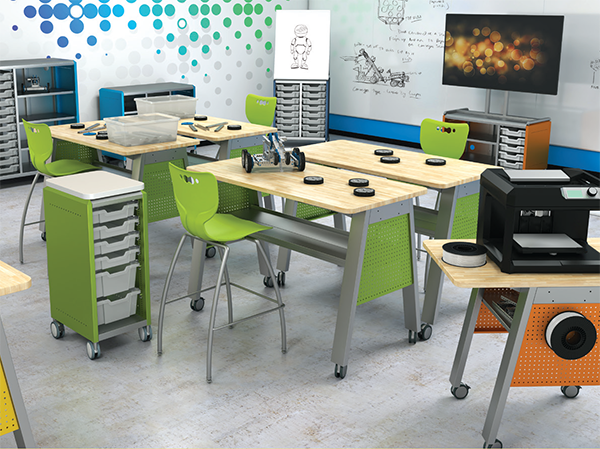 Lesson 9: Be Prepared.
As a nation, we hadn't experienced a global pandemic comparable to COVID-19 in a century. When it hit, schools and businesses had to reorganize to make accommodations for safety for the duration of 2020. Now that we've experienced the effects of a pandemic first-hand we are more prepared.
We have the tools we need to stay safer in future events that may cause schools or businesses to shut down temporarily. Now that remote working and learning are possible, inclement weather days and natural disasters may no longer prevent students from attending school. With protective dividers, schools are more prepared for future events or during flu season.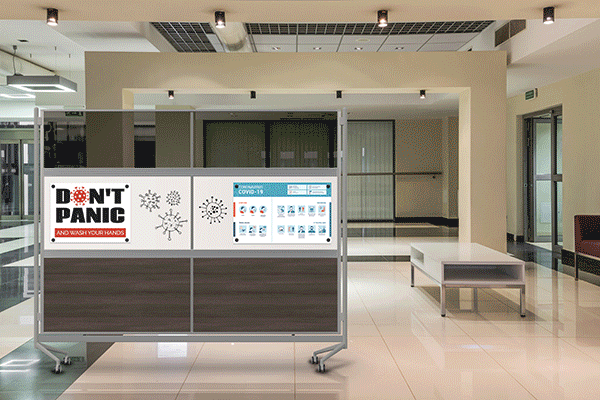 Lesson 10: Stay Positive.
Through our Thrive webinars, research, and work in 2020, we've come to realize that having a positive attitude will help to see us through the end of the pandemic. As a core principle of MooreCo, we believe in "making it personal". 2020 has shown us the value of caring for others.
Wearing a mask, looking out for our neighbor, and ensuring that every student is able to thrive even in trying times have been incredibly important to getting through the year and will surely serve us going forward as we work together to overcome the effects of the virus and heal together. This mission has driven us and will continue to throughout 2021.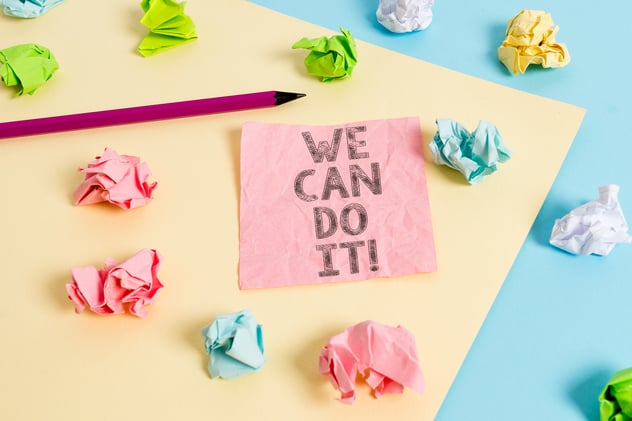 We're Here to Help…
Throughout 2020, we've been here to provide the highest-quality products and fastest shipping times to ensure that schools and businesses have what they need to keep going in the pandemic. We will continue to work with our partners to offer the same great service in 2021, in hopes that we can get back to a sense of normalcy in this new year. Whether learning and working remotely or in-person, MooreCo has what you need to keep going in 2021, with solutions that helped this year and will certainly be needed in the next. We wish you a happy and healthy start to the new year and look forward to all the great things yet to come.
Topics: Insider, Active Learning, Human Development, Healthcare, Working from Home, Technology, Covid-19, Back-to-school, hybrid classroom, remote, hybrid, i3sixty, quick ship, Diversity, Equity, and Inclusion, Expert Analysis